First of all, go to NFC Transponder and choose the one NFC Transponder you want to edit. Basically there are three options: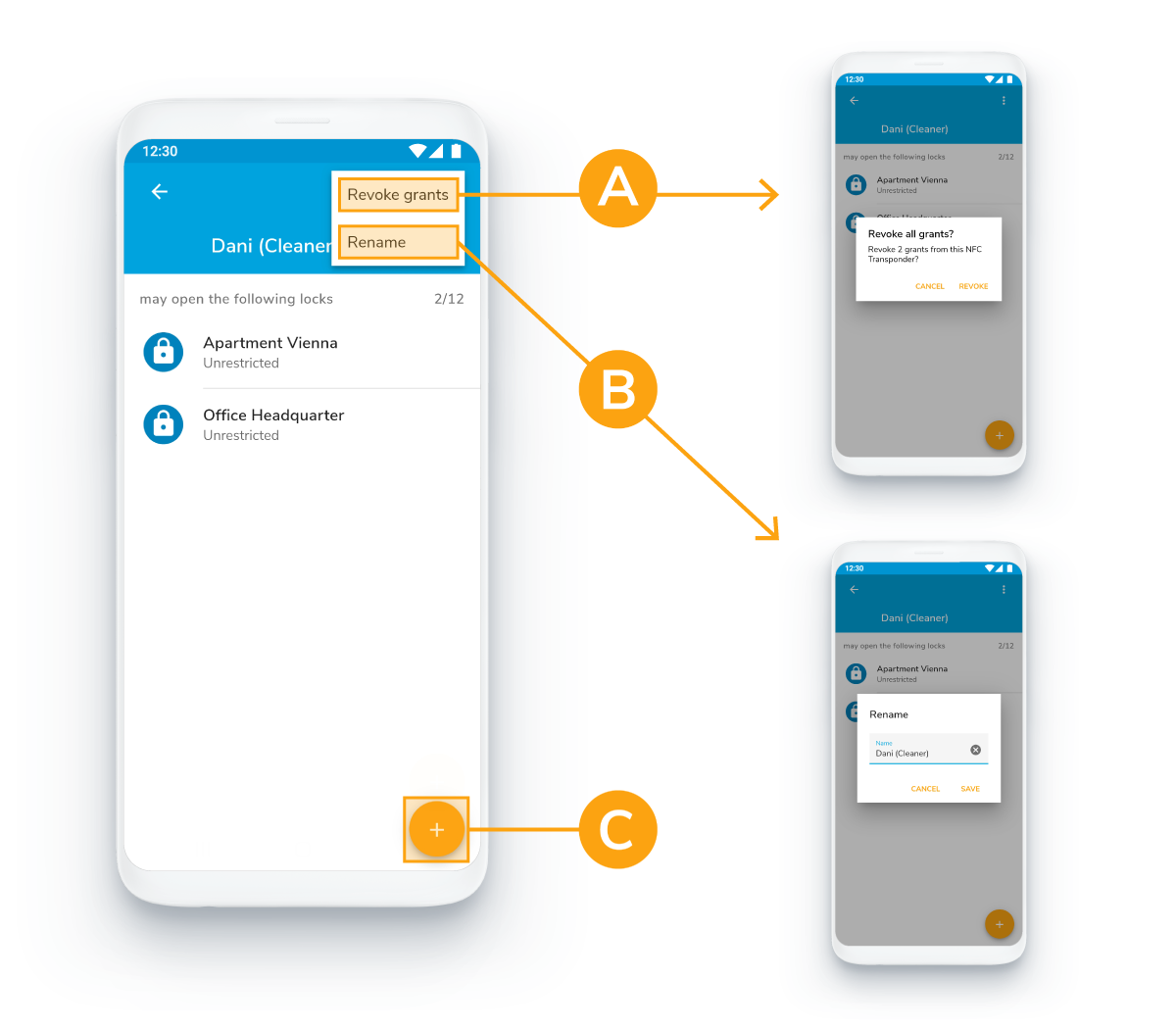 A) You can delete all keys from the transponder just by pressing Revoke grants.
B) You can also rename your transponder any time.
C) By tapping the + button you can add new keys.