As an admin you're allowed to revoke access from a specific person. See how easy it is.
Video Tutorial
Step-By-Step Guide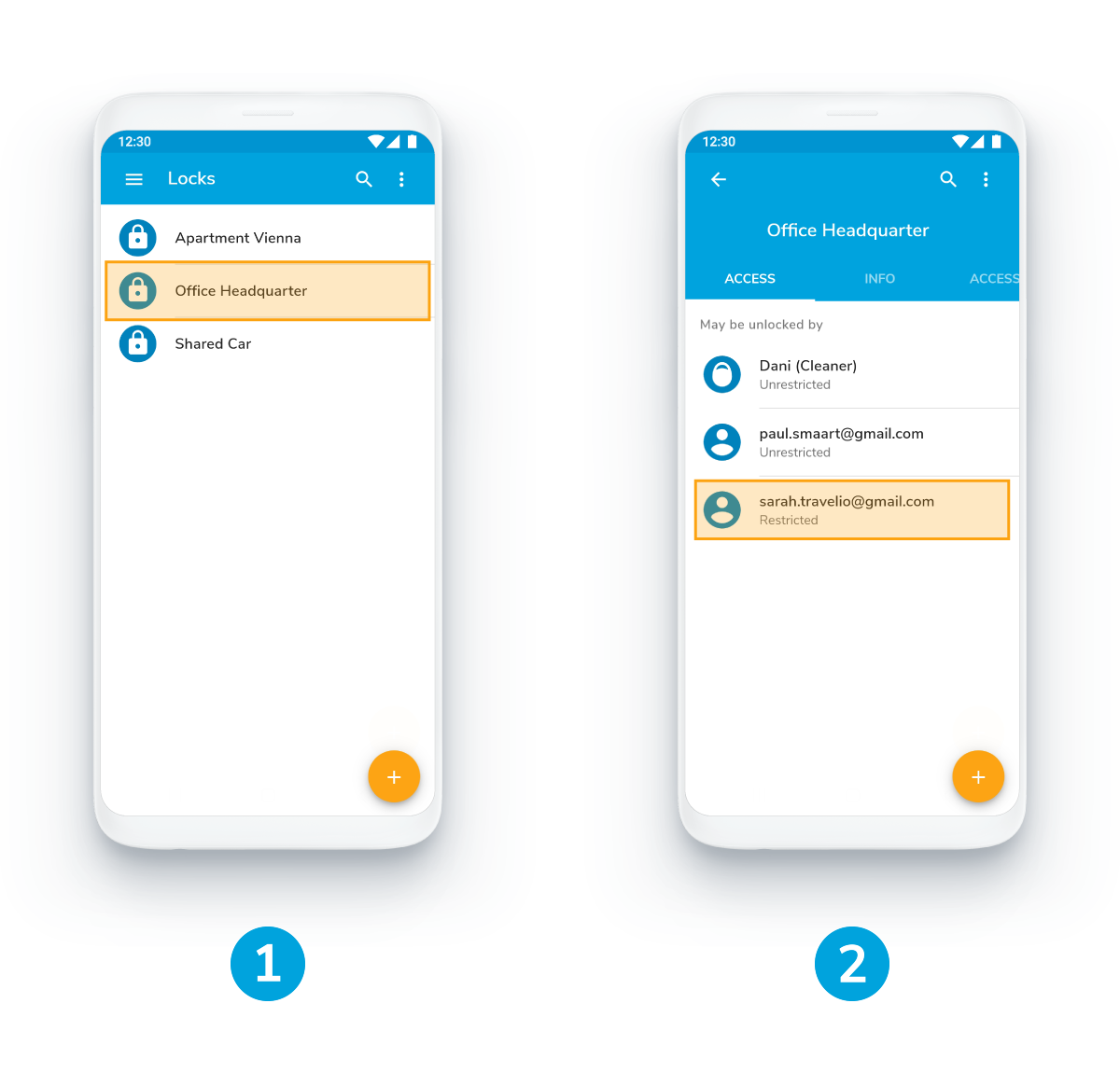 1. Select lock
in Locks list
2. Select person from which access should be revoked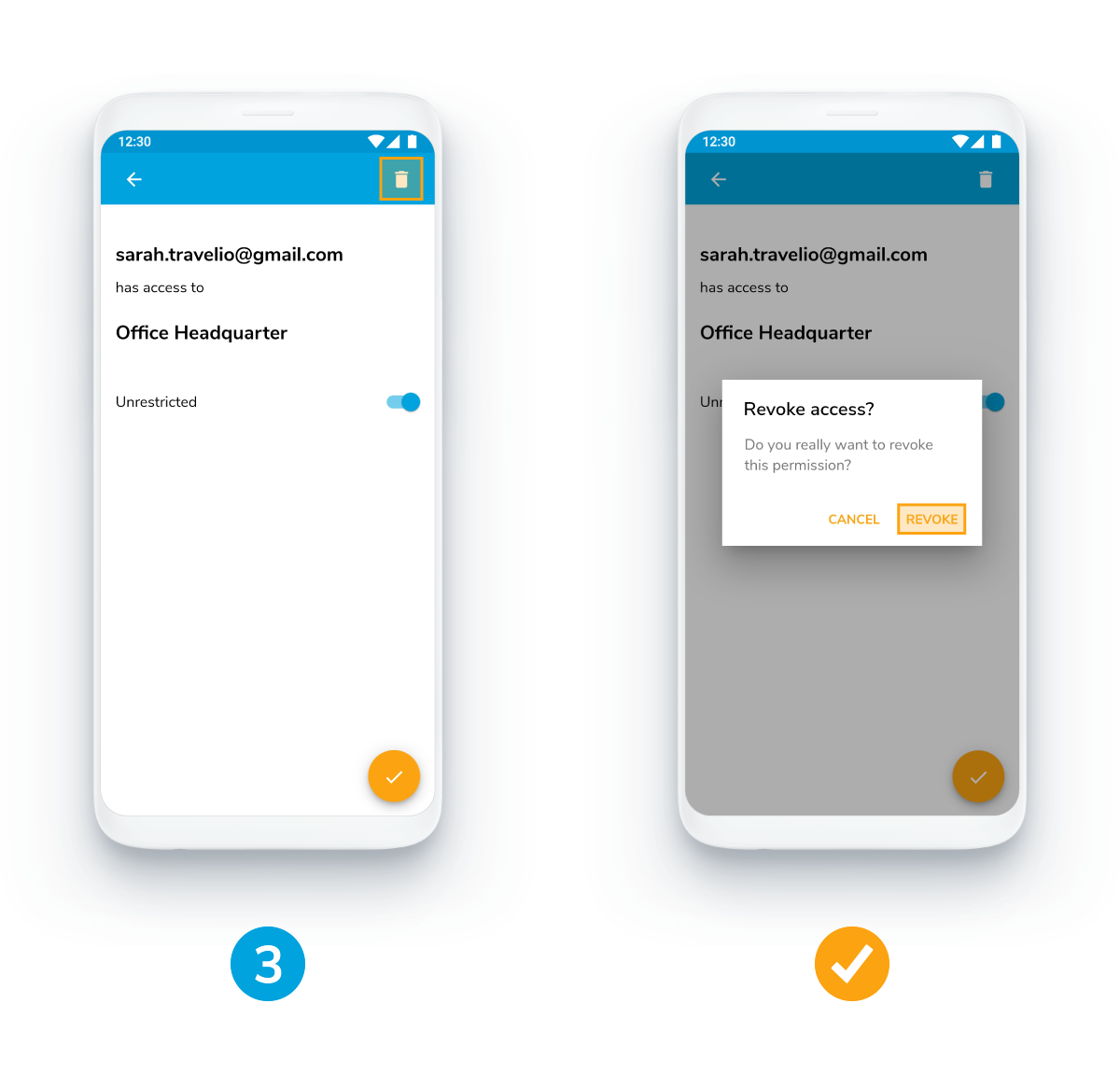 3. Tap bin button to revoke access
at the right corner
✔ Confirm revocation!
You revoked access permission successfully.