You do not only have the option of assigning time-limited permissions, but also give weekly recurring authorisations. In order to grant weekly recurring access permissions, just follow these steps:
Video Tutorial
Step-By-Step Guide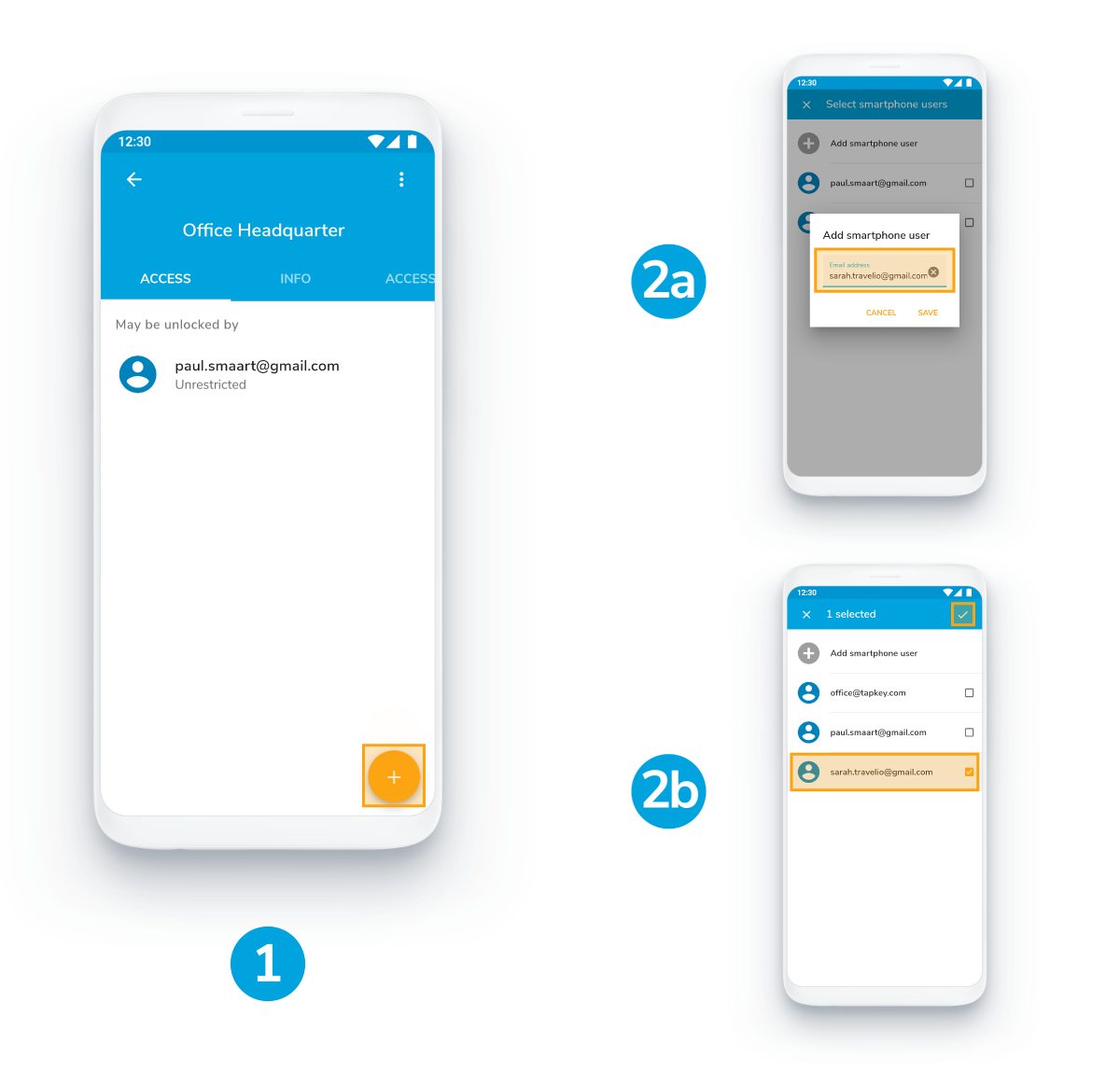 1. Tap + button
in details of the specific lock
2a. Type the person's mail address and save it
to add a new smartphone user
2b. Select a person from the suggestion list
to add an existing smartphone user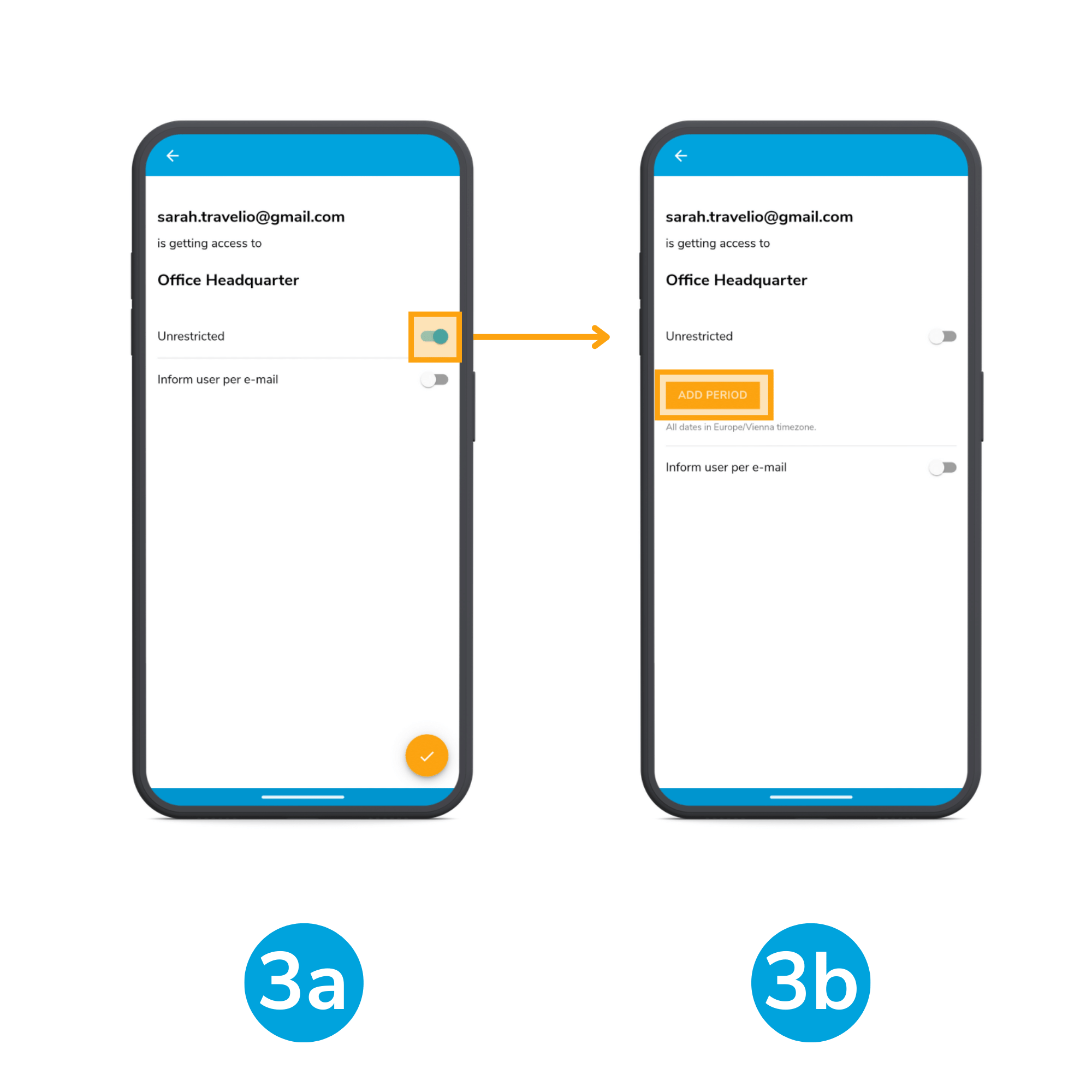 3a. + 3b. Add period
Deactivate the button Unrestricted and add a period.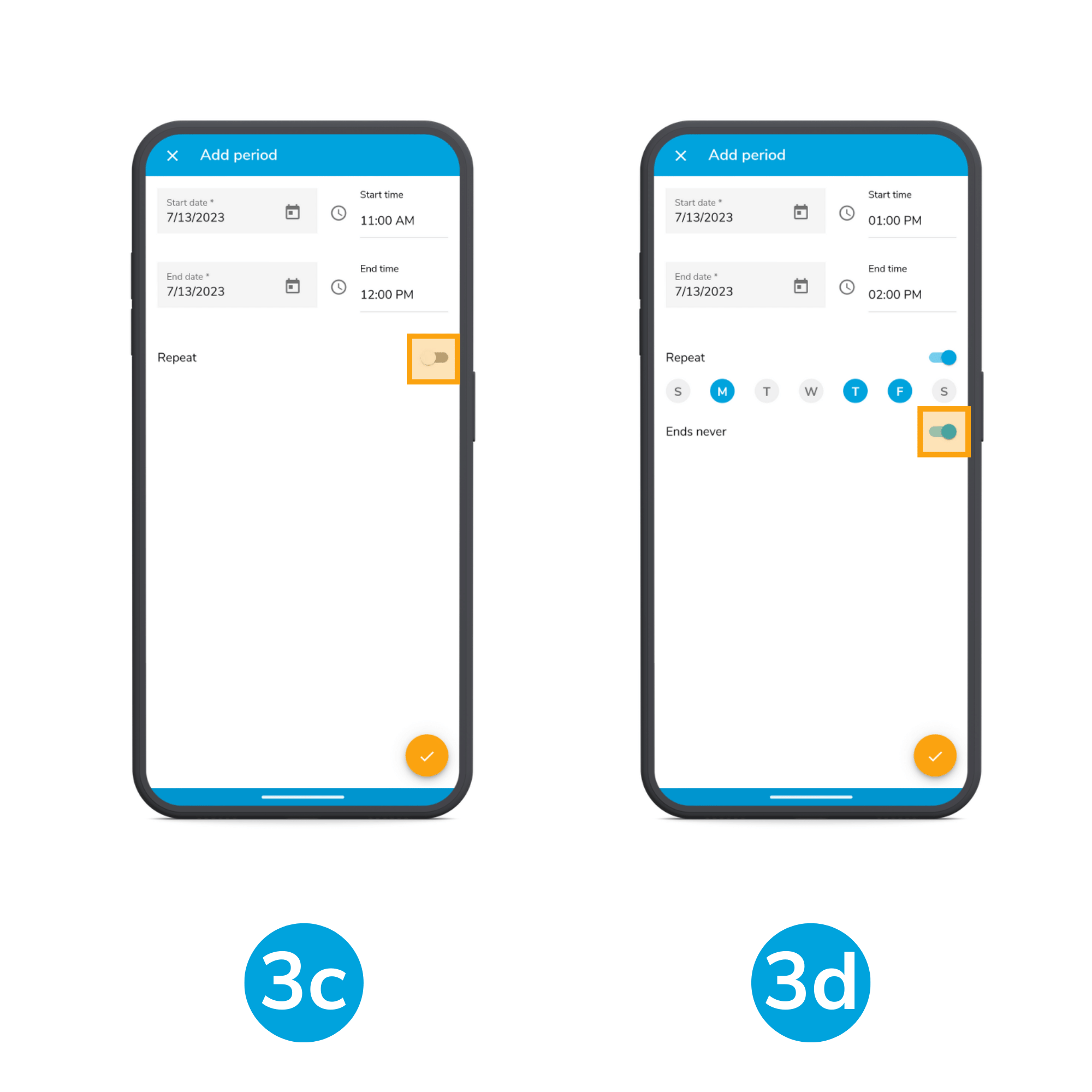 3c. Pick date & time and add Repeat
You can choose multiple days for the same time period.
3d. Choose when the access ends
You can choose between any date or use never-ending access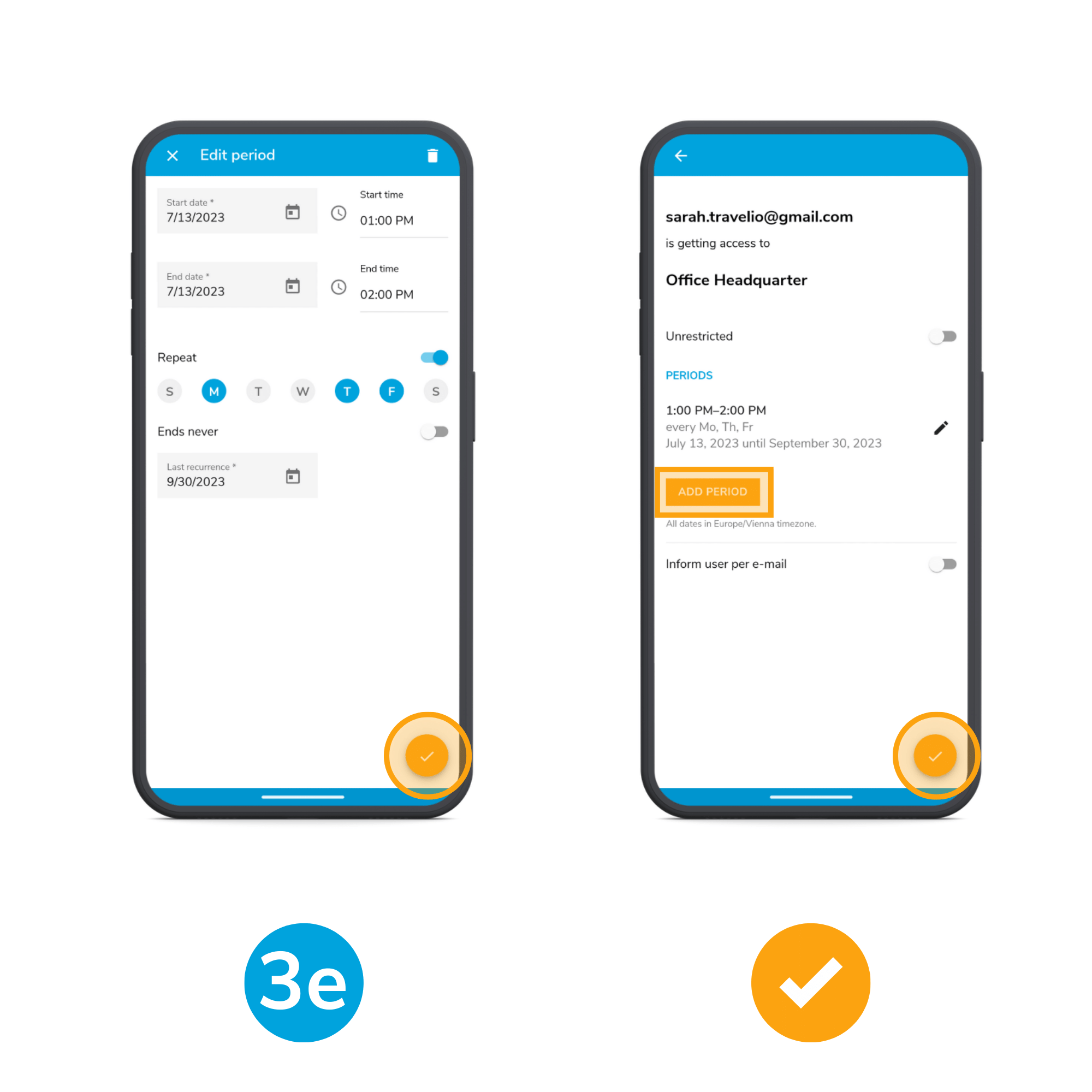 3e. Save the settings
Once you are happy with your access times, save it.
✔ Weekly recurring access permission is granted
If you want, you can add another period.