All pricing plans include the entire range of features. You just have to decide on the number of Smartphone Users you want to grant access at the same time. You may also add NFC transponders or upgrade to a higher plan at any time.

You can purchase you preferred smartphone user pack directly in our online shop.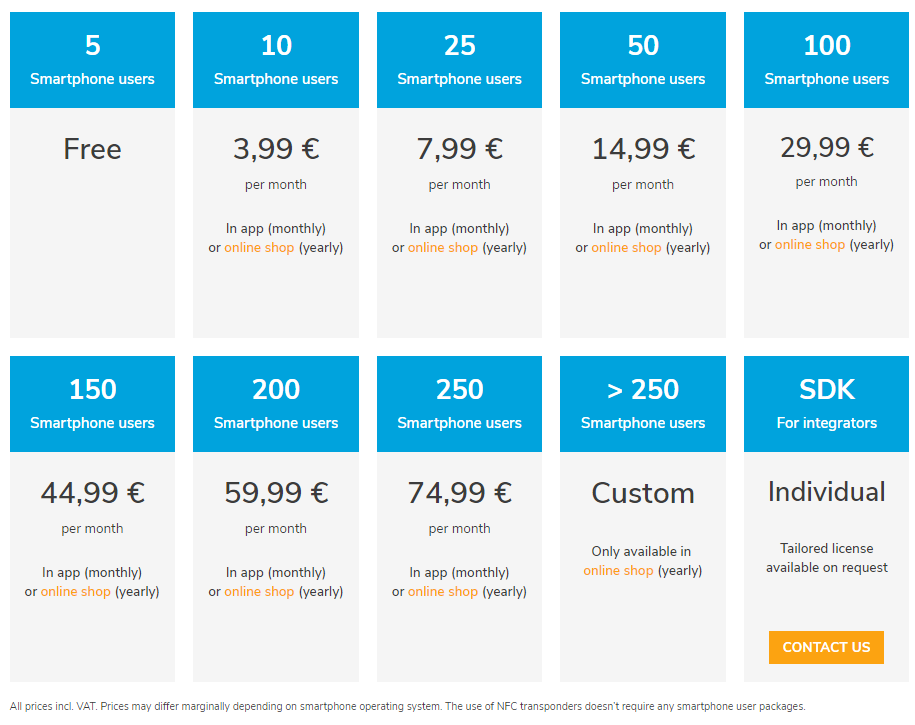 An example:
You want to grant access to 25 smartphone users? Then you pay 7,99€ per month. If you want to authorise more smartphone users, then you have to upgrade to the next higher plan. If you have 85 employees in your company, the plan with up to 100 smartphone users is ideal for you. Alternatively, you can also issue as many NFC transponders as you want.