After you have created a lock group and added locks, you can now grant mobile access for a lock group. However, this is currently only possible for NFC transponders. This will save you a lot of time.

(Note: This feature will also be available for smartphone users at a later point).
Step-by-Step Guide
1. Select the specific transponder
in the menu item NFC Transponder
2. Press the + button to assign an access permission
Existing authorisations are listed.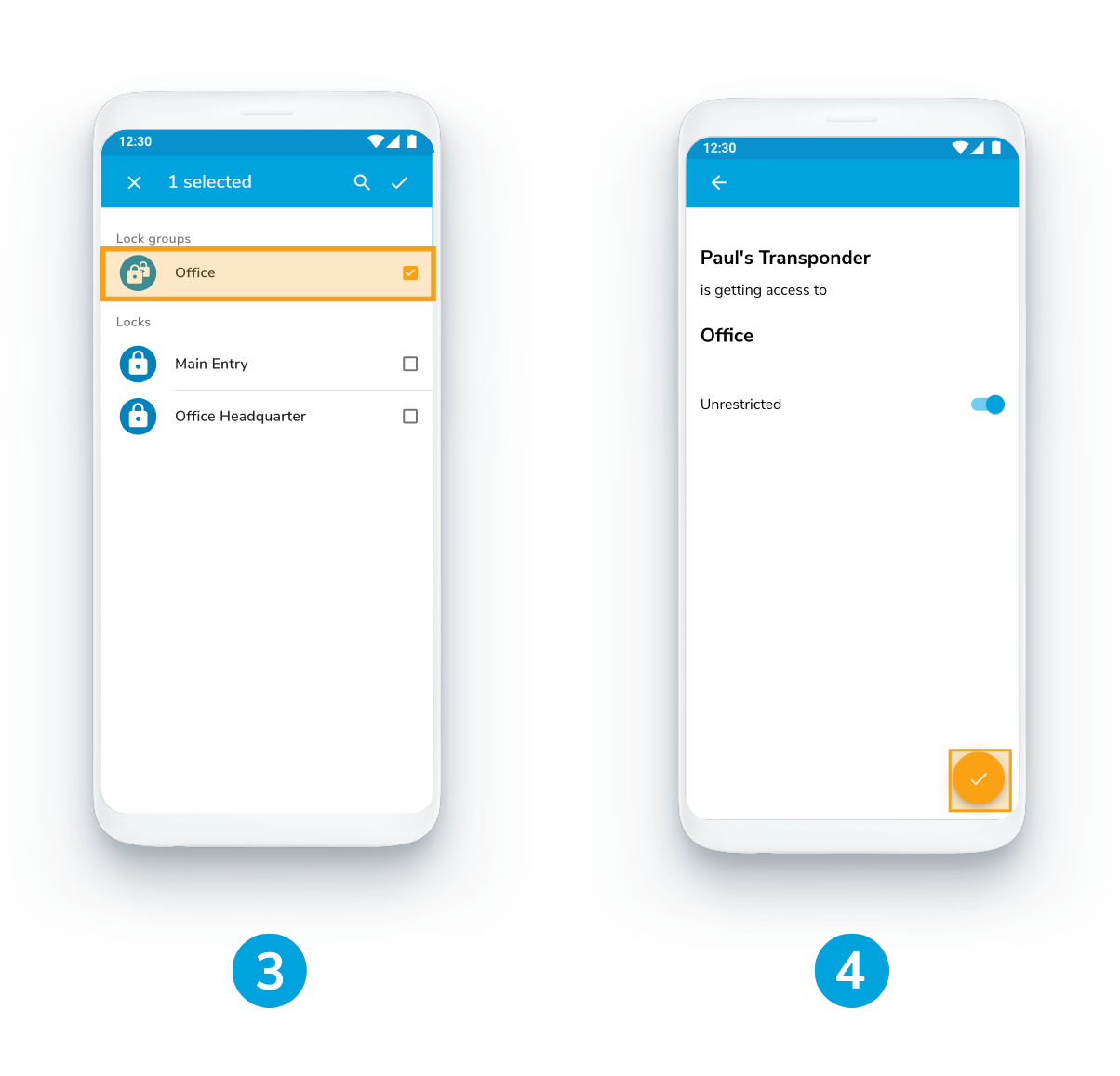 3. Select the lock group
4. Tap ✔ button to grant access for the transponder
Optionally restrict validity.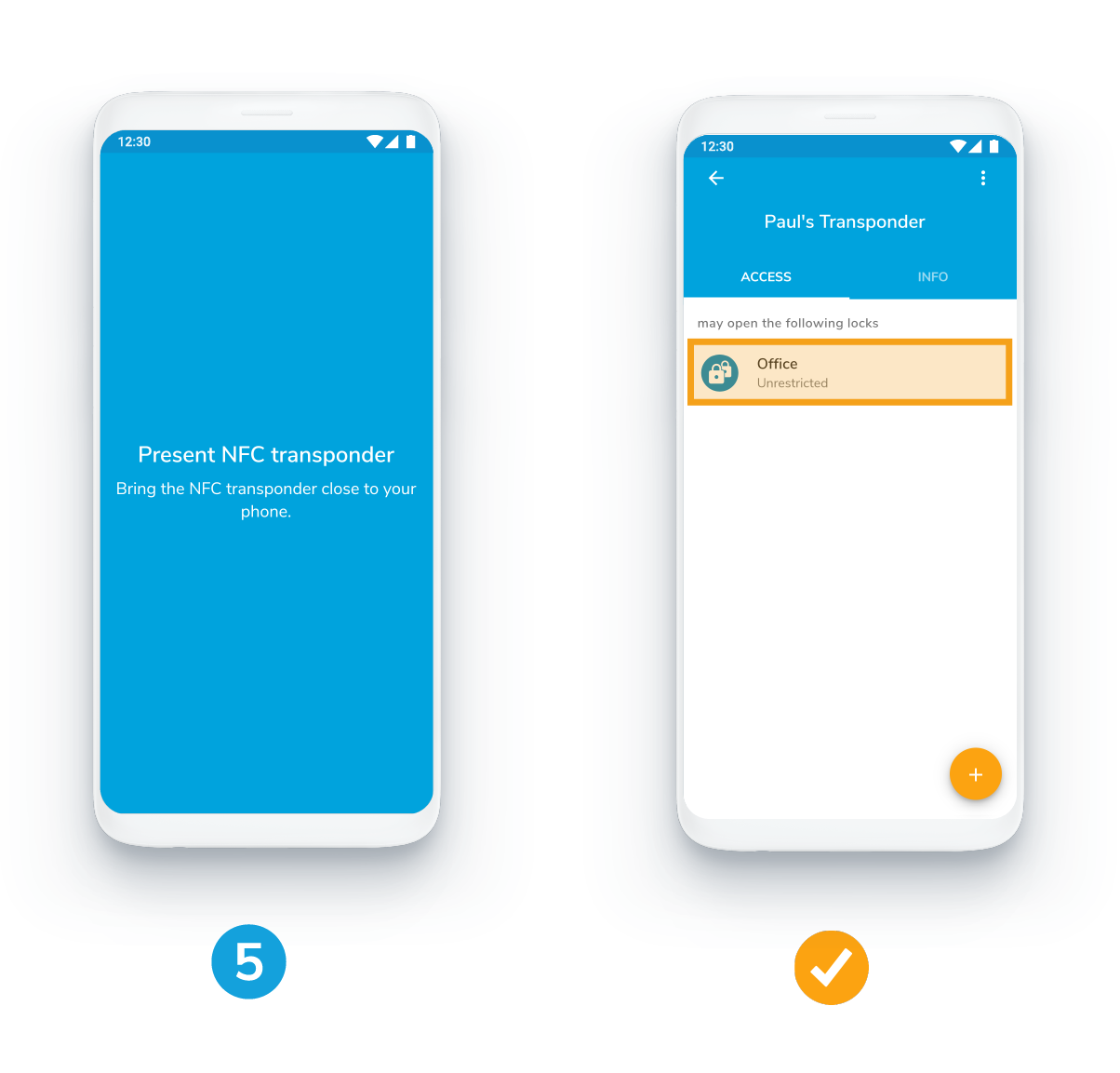 5. Bring the NFC transponder close to your smartphone
✔ Access is now granted for the lock group
The transponder can now open all locks of this lock group.