You want to remove all permissions from a transponder? No problem. Just follow the instructions below:
Video Tutorial
Step-By-Step Guide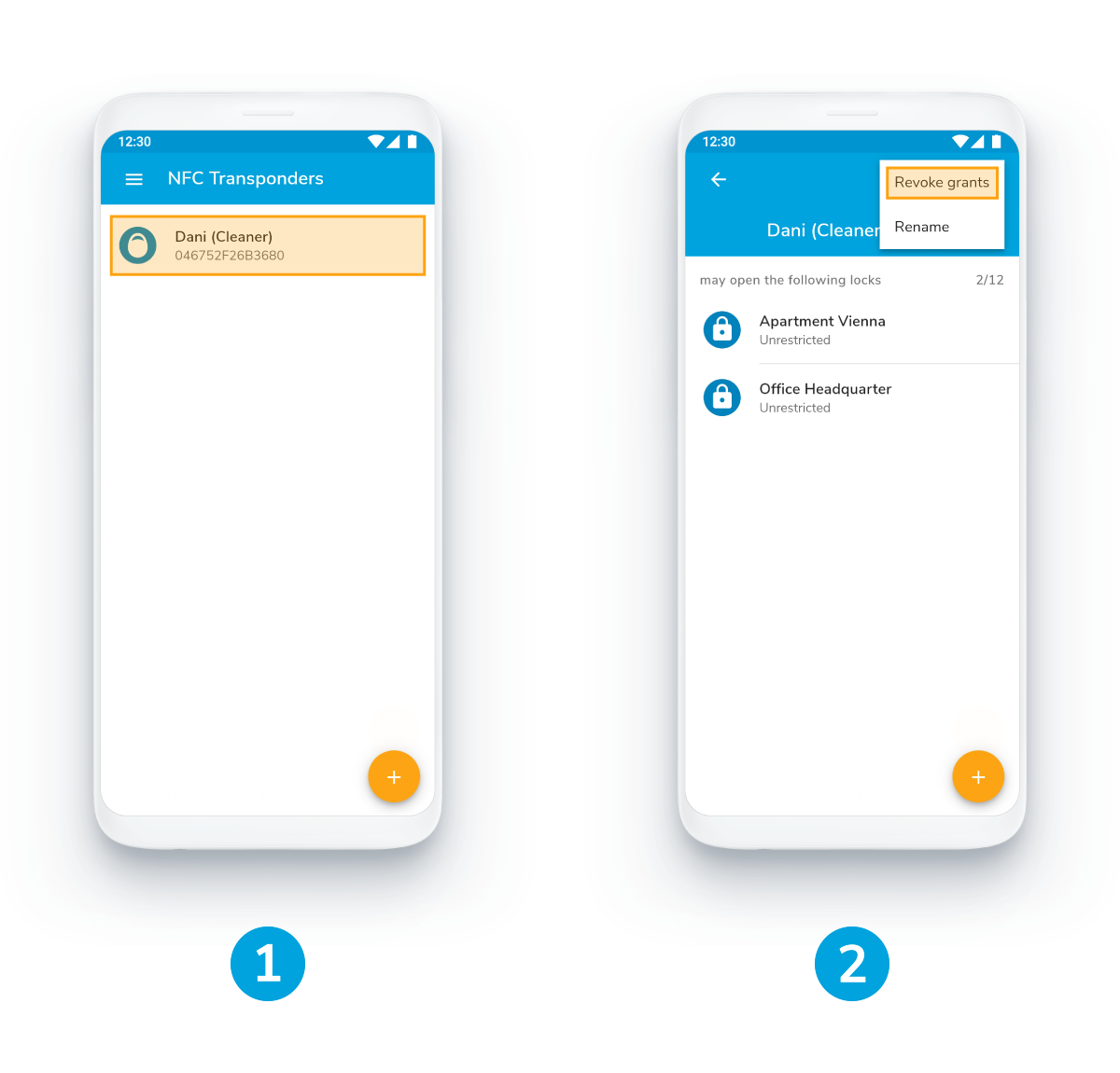 1. Choose NFC Transponder in your list
2. Click on the More button
at the top right corner and Revoke grants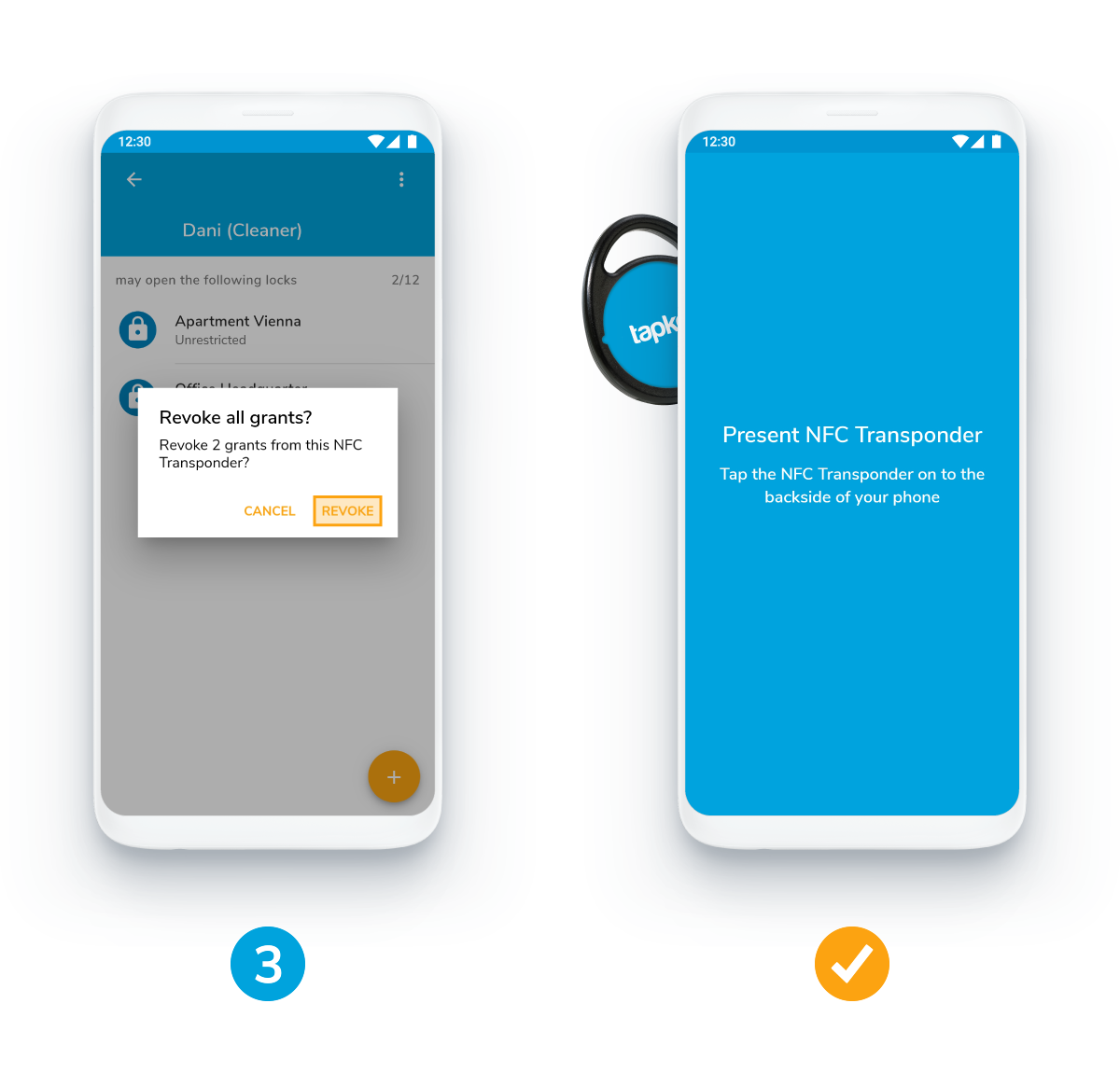 3. Confirm deletion
Press the Revoke button to revoke grants from the NFC Transponder.
✔ Tap NFC Transponder to your smartphone to delete all access permissions