In order to edit lock details you first have to choose a lock in the menu Locks. Now you have several option you can choose: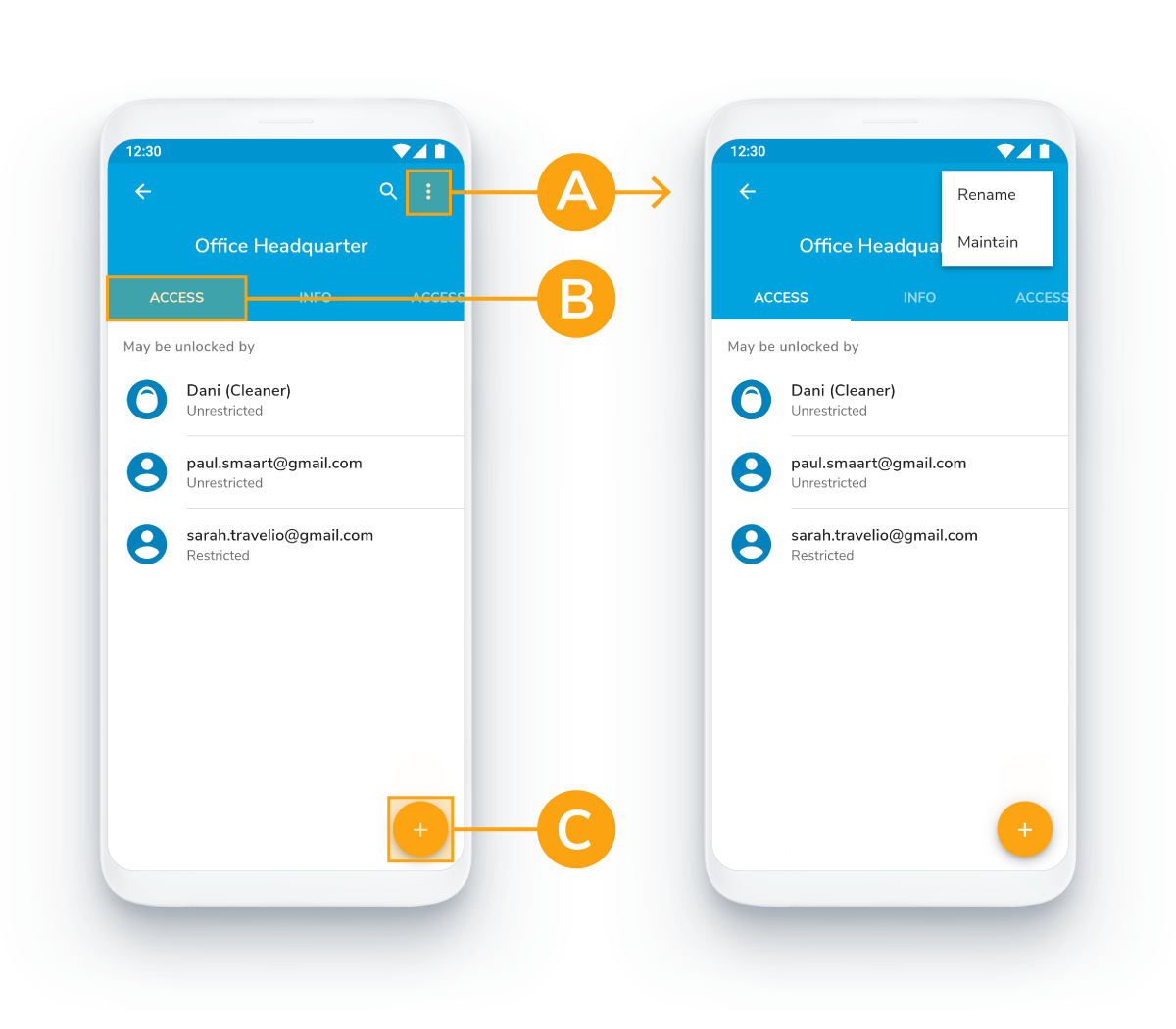 A) Press the button
More
in the right corner to
maintain
your lock or
rename
it.
B) The tab
Access
shows you all the users having access to this specific lock.
C) If you want to grant access for new or existing contacts, just press the
+
button. For more detailed explanation, click
here
.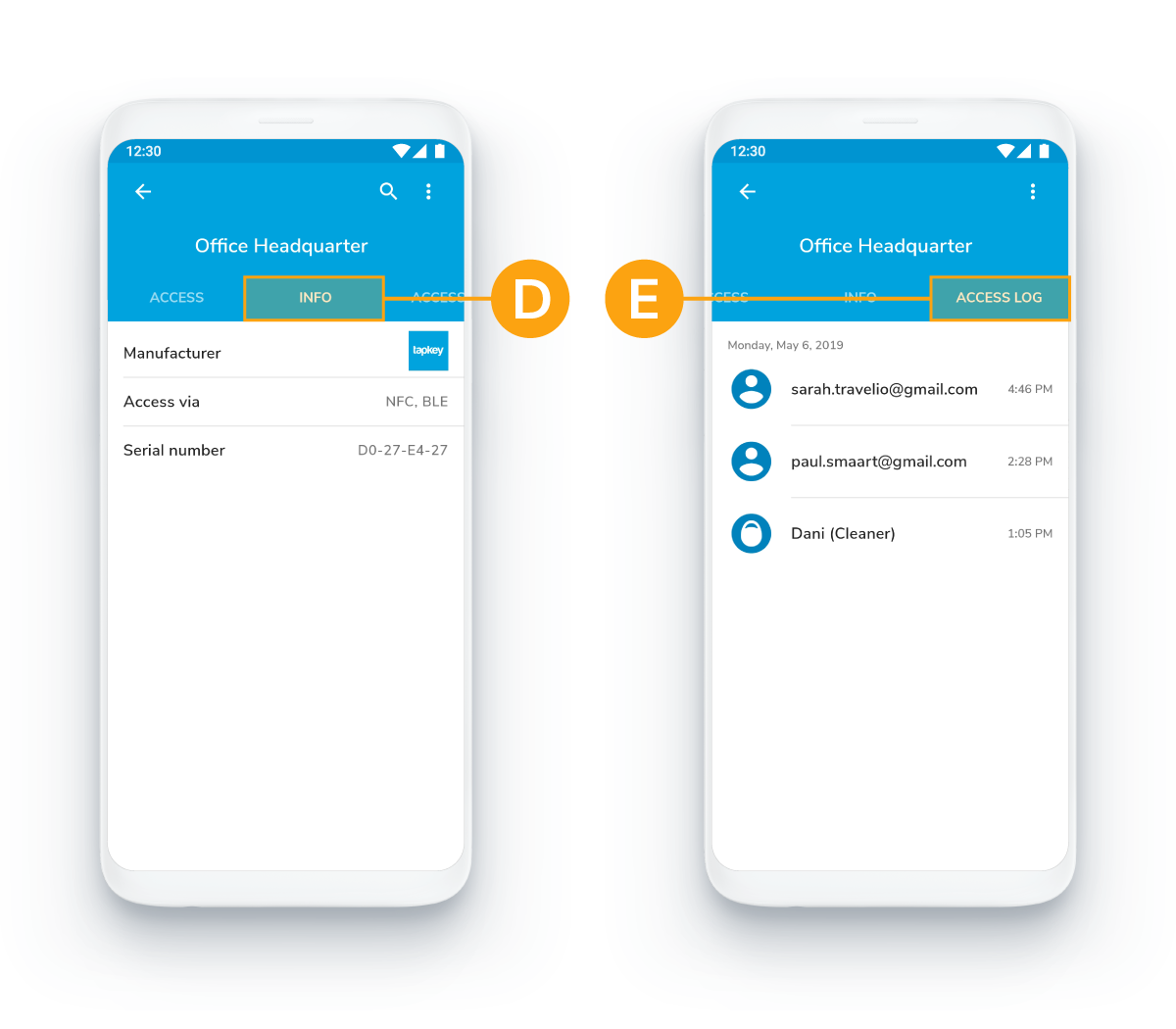 D) The category info shows you all relevant lock-specific information, e.g. the serial number.
E) You can have a look at the access log here as well. You can see all the closing processes and can understand who has had access to a particular room and when.