In the access log you can see all the closing processes and can understand who has had access to a particular room and when. Especially for coworking spaces and shared offices this feature is an advantage. In order to view access log, you just have to follow these simple steps: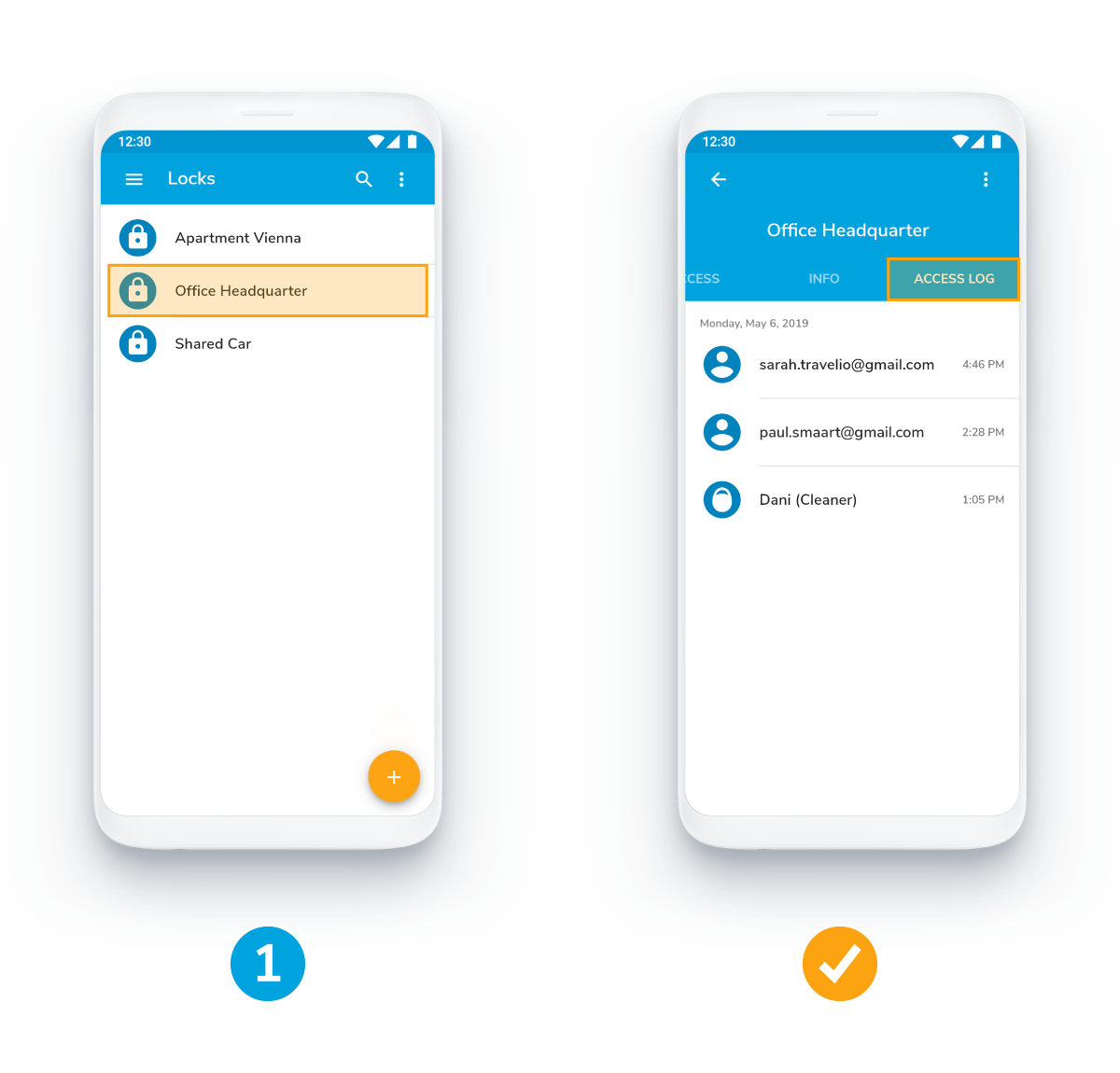 1. Select lock from Locks list
✔ Open the tab Access log
Now you can view the list of successful access attempts. Date and time are displayed.