When speaking about registering a new lock, we refer to Tapkey Smart Locks, Padlocks, Half Cylinders and the Tapkey Smart Reader. While the smart reader is only based on BLE technology, all the others work with NFC and Bluetooth.
If you want to add a new lock in the Tapkey app, all you have to do is follow these simple steps:
Video Tutorial
Step-By-Step Guide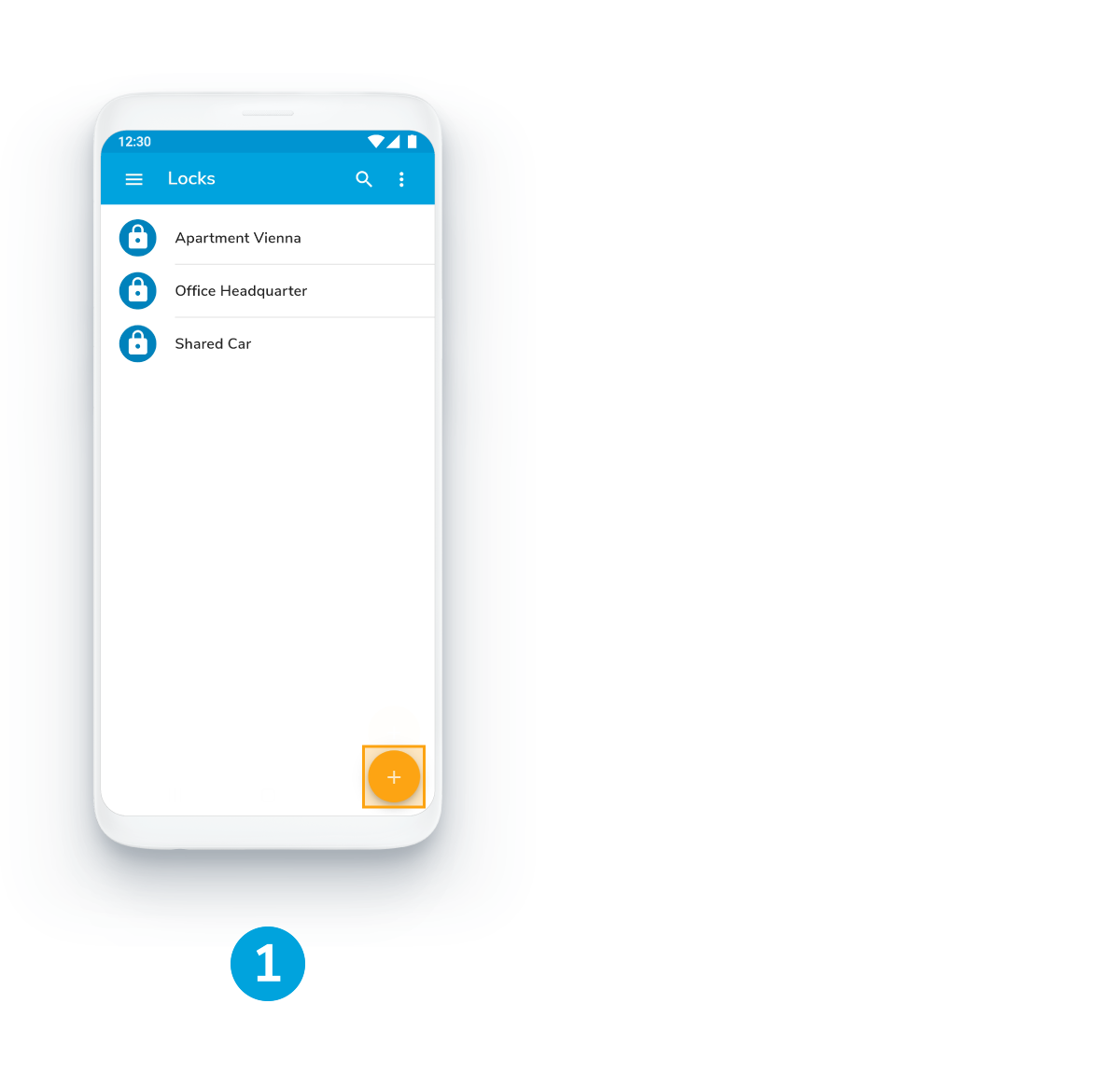 1. Tap + button to add a new lock
under the menu point Locks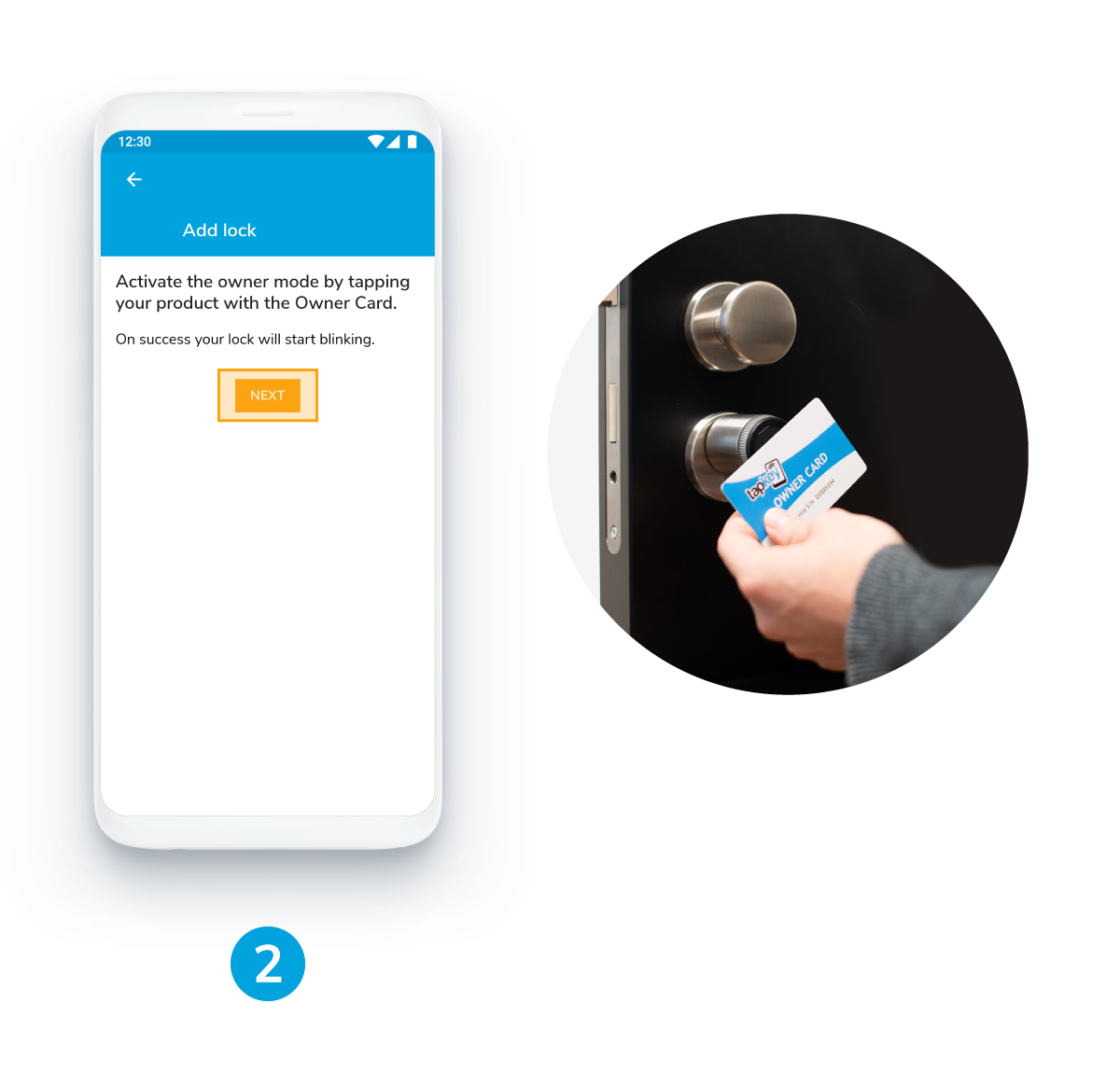 2. Follow instructions on screen
Activate the owner mode by tapping your lock with the Owner Card (no difference between Android phones and iPhones)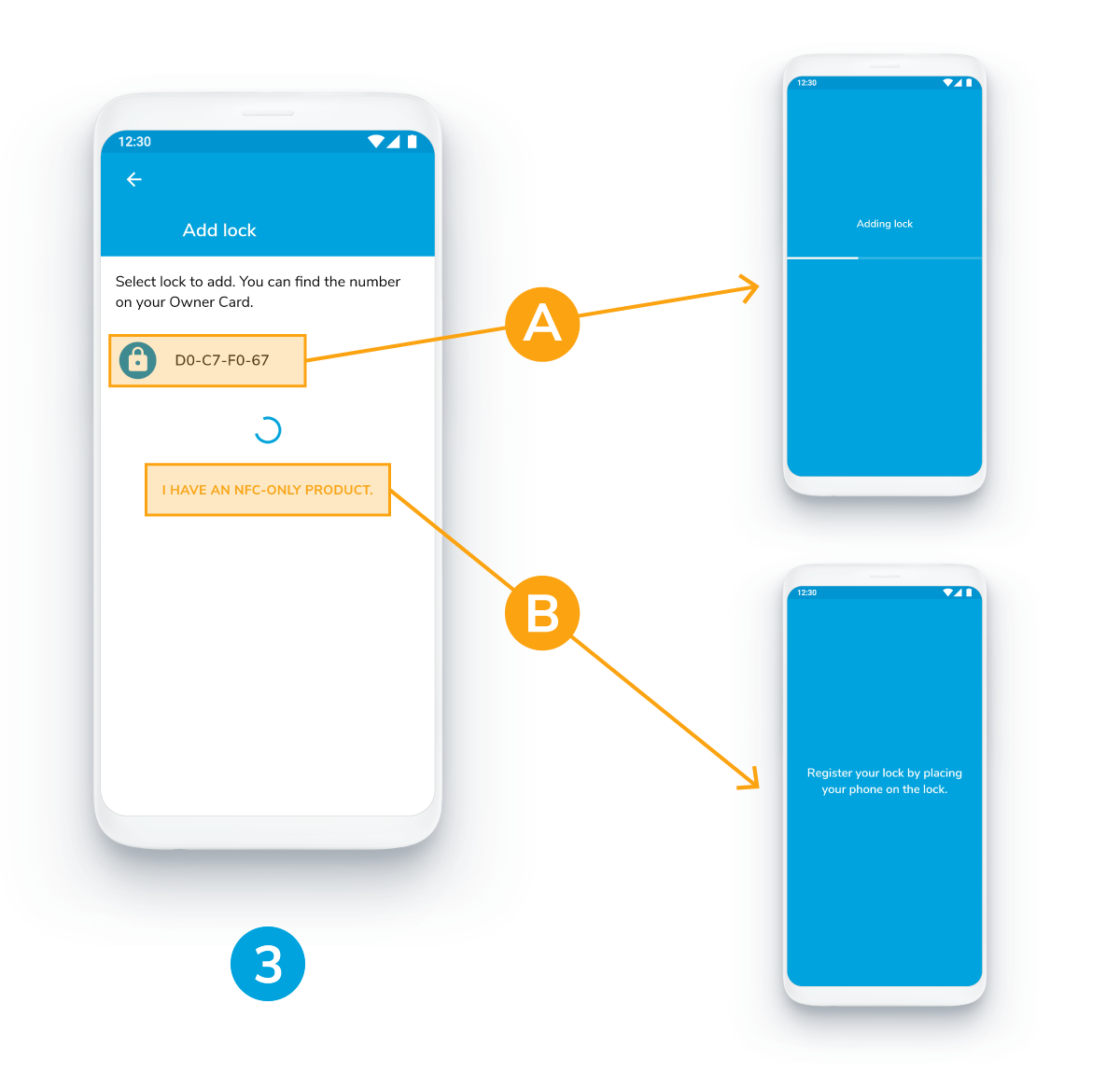 3. Select lock to add
A.) Klick on the lock and register via Bluetooth
B.) If you have an NFC-only product (Smart Lock before September 2018), just register your lock by tapping it with your phone.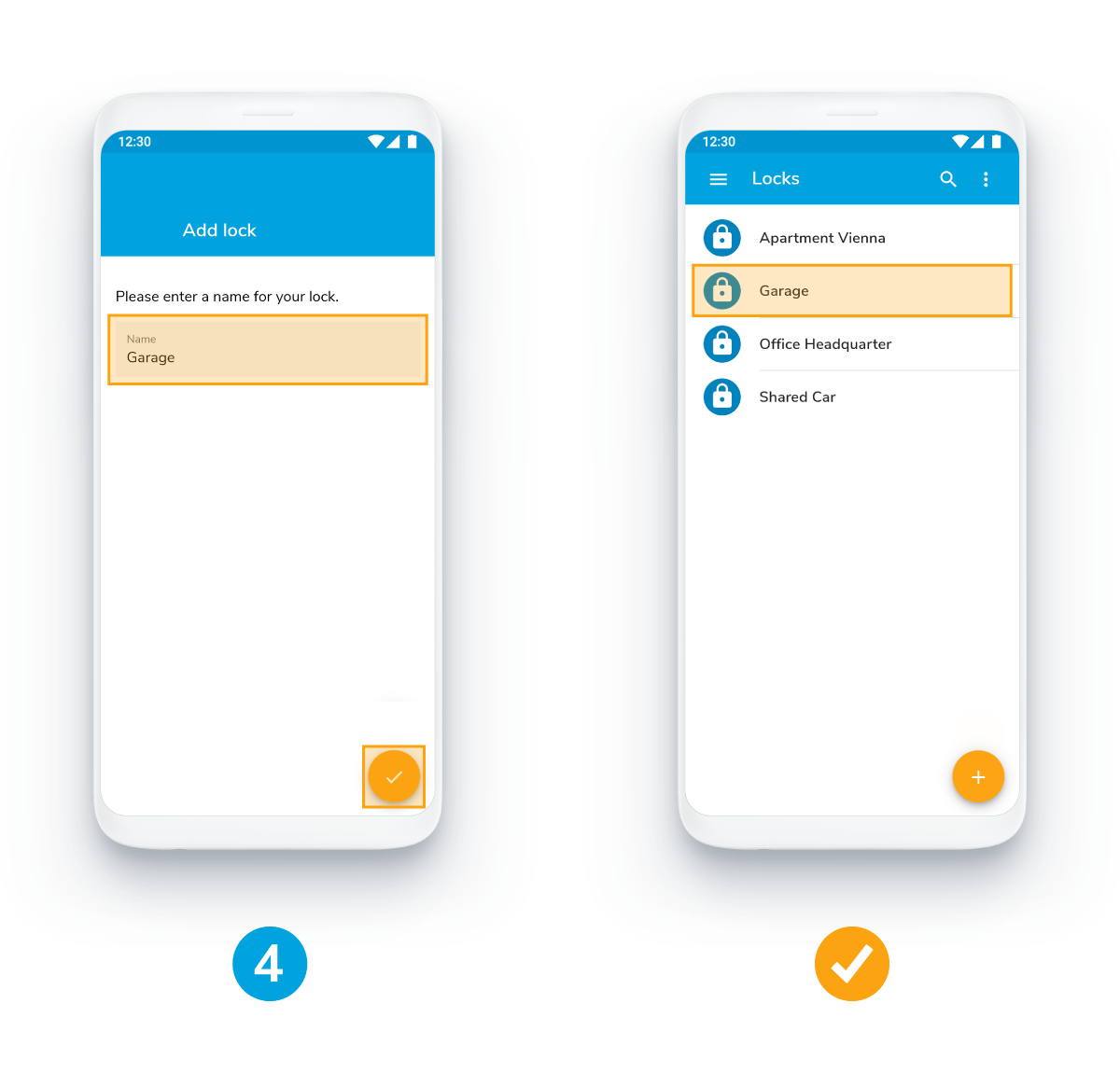 4. Name your lock
✔ Registration is completed successfully
The owner can see the new lock in Locks. The lock owner automatically receives unrestricted access for the new lock.