Two communication technologies are used for transmitting data between smartphone and the lock: NFC and BLE.
To use Tapkey without any problems, just follow these steps:
Now you're ready to unlock doors with your smartphone. You can use both NFC and BLE. With NFC it is enough to bring the smartphone close to the lock and wait for it to unlock. While you do have to unlock your phone, there is no need to start the Tapkey app.
With BLE, you can unlock within an area of a few meters around the lock. Simply press and hold the unlock button until you can open the access hardware. You can switch between a list of all smartphone keys and a full screen view of nearby locks. (in menu point Smartphone keys)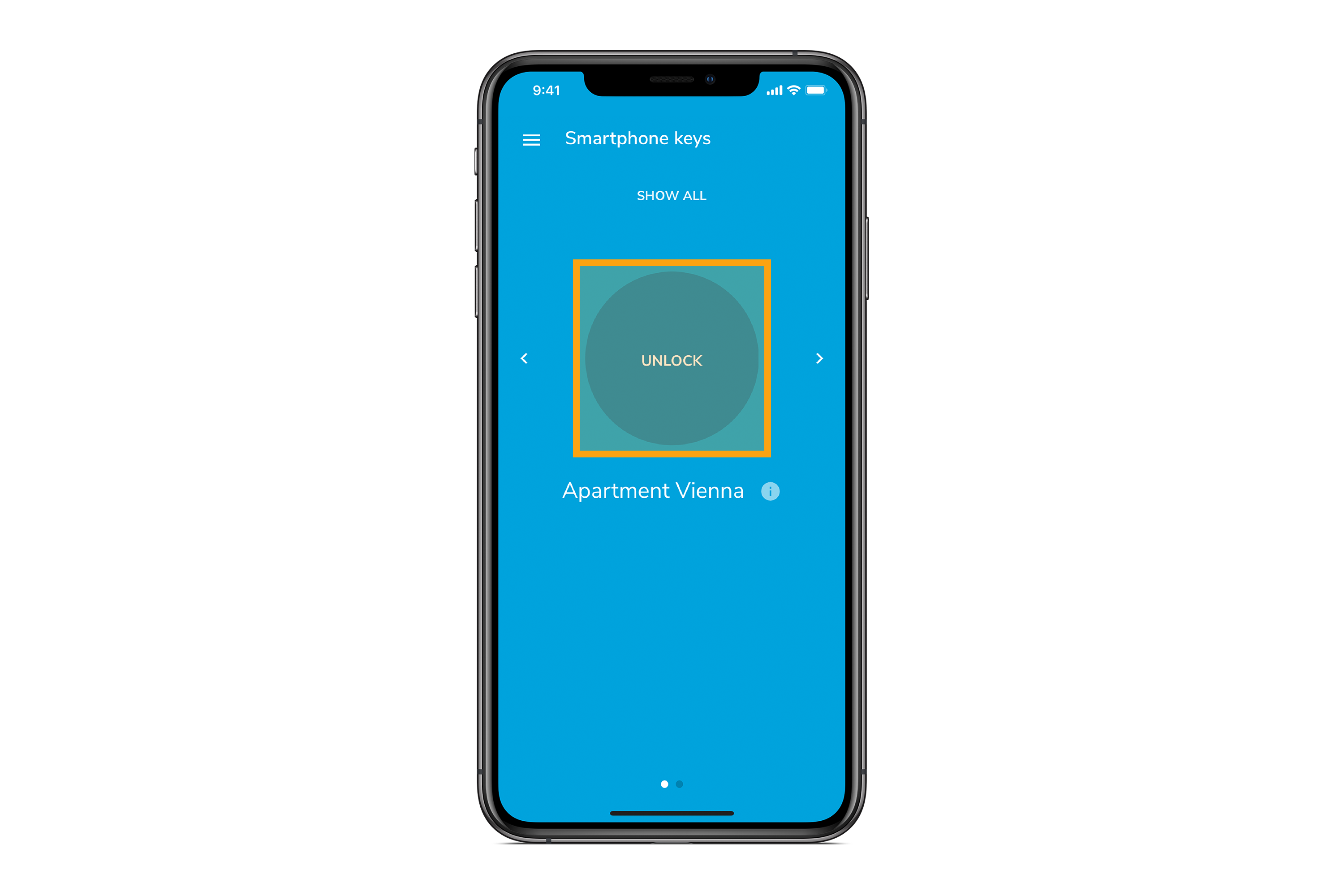 If you're using an iPhone, you can also use our iOS Widget. With the widget you can unlock your door even faster and don't have to open the app either.