This article explains how to delete an access hardware (smart lock, smart reader etc.) in the Tapkey app.
Step-by-Step Guide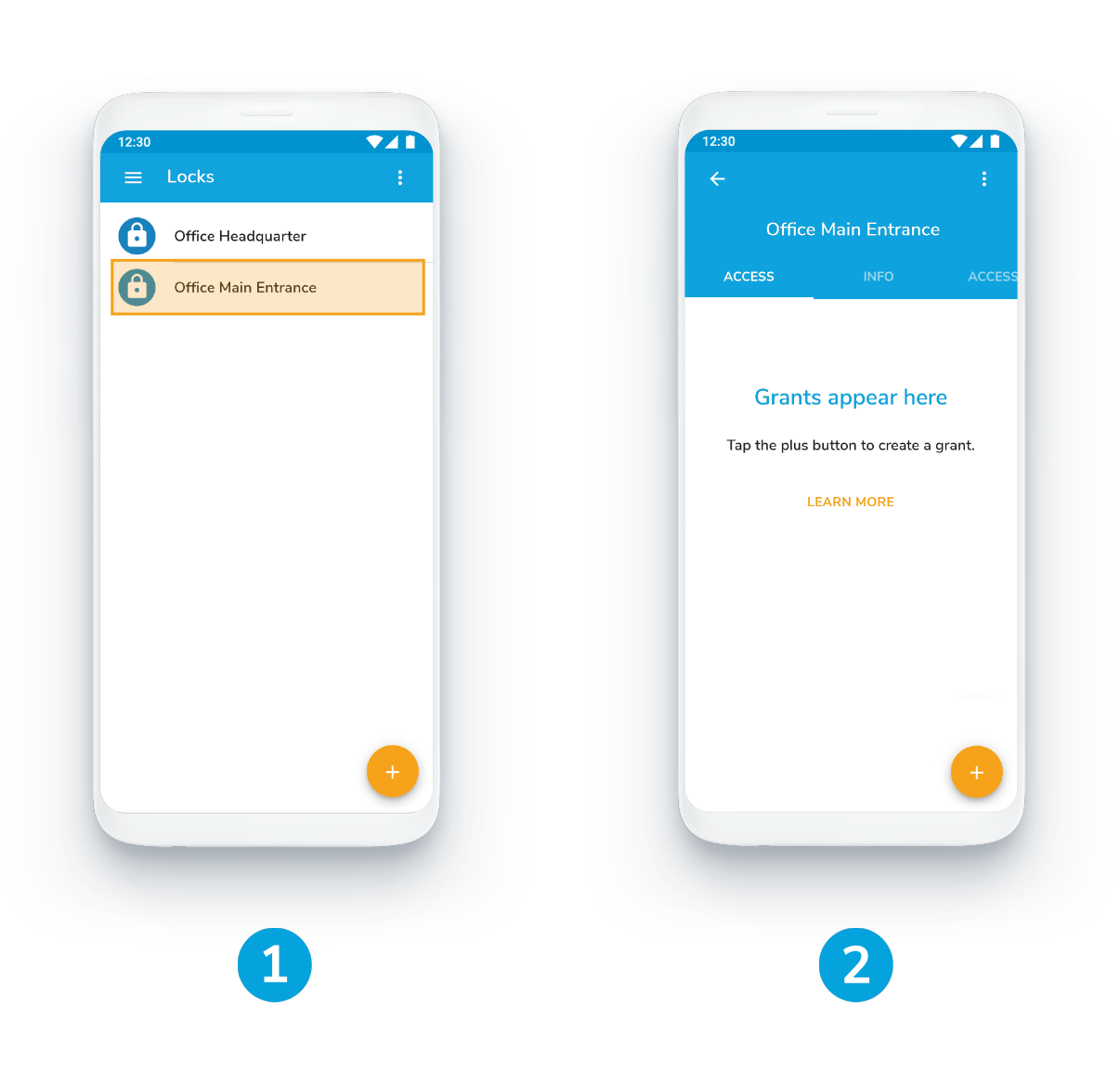 1. Select the lock you want to delete
under the menu point Locks
2. Make sure that no active grants are assigned
Make sure to delete any existing grants. You can find out how to revoke access here. In case you already did, the display will show you the following notification: Grants appear here.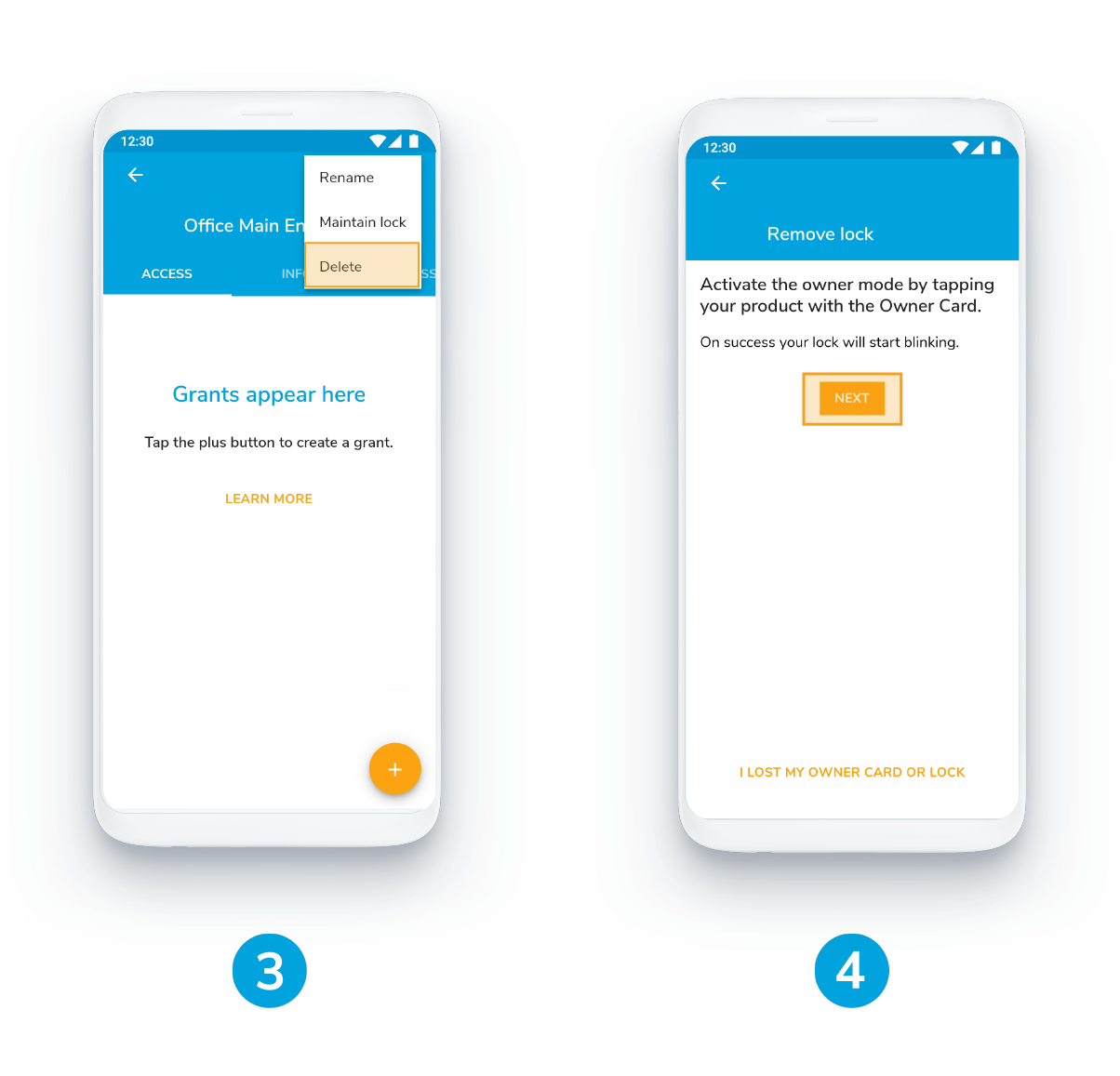 3. Press the Delete button
in the top right corner
4. Tap your product with the owner card
and press next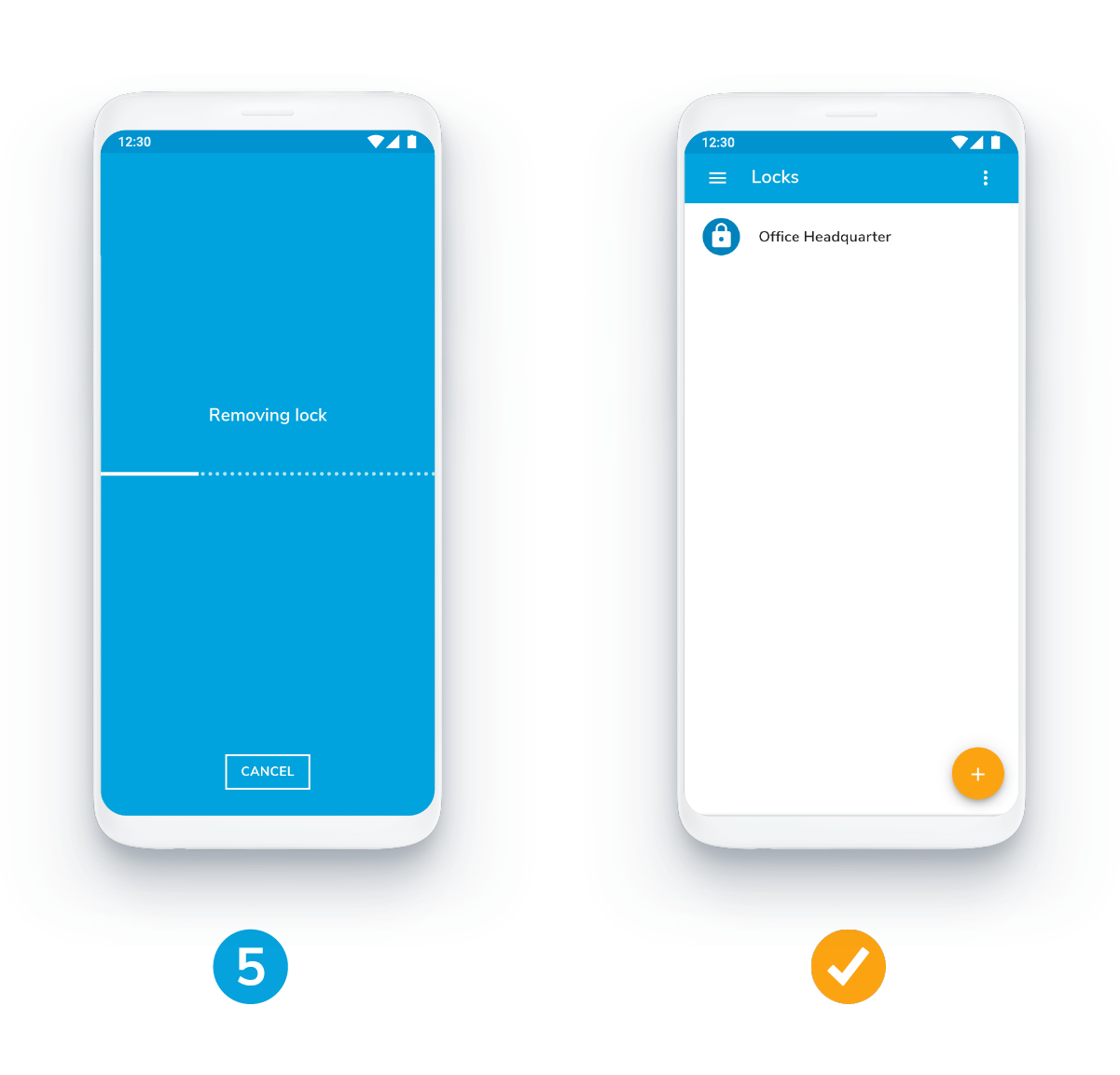 1. Wait for the lock to be removed
This may take a few seconds.
✔ You lock was deleted successfully.
Special case: You've lost your owner card?
No need to panic! If you have lost your owner card or can no longer find it, select the following option in step 4: Owner card or lock lost. The lock will be automatically deleted from your list.
By the way: Please do the same, if your lock of the NFC antenna on the lock is broken.