If a lock is broken for any reason, you can replace it in just a few steps—without losing the access permissions on it.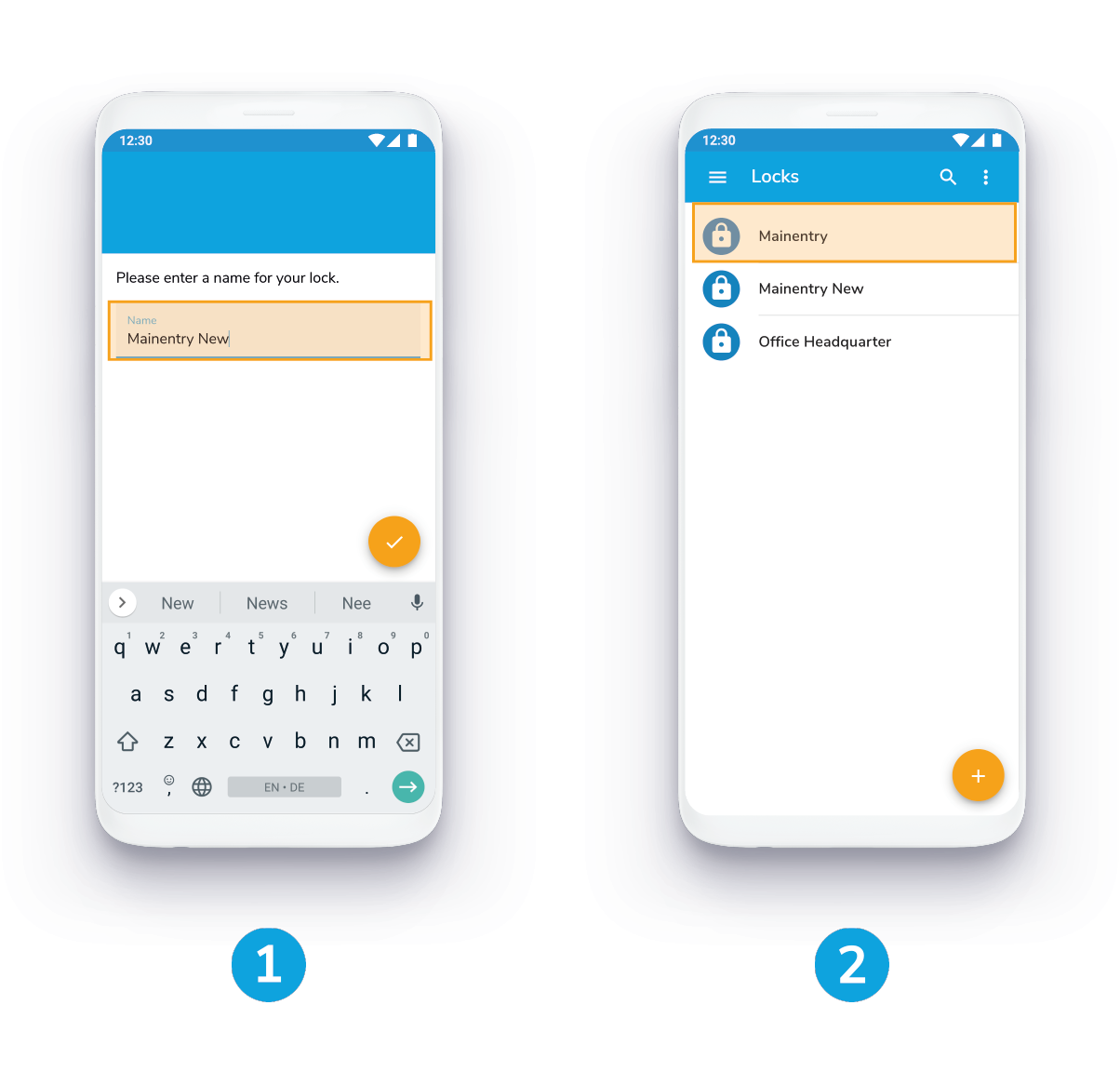 1. Register your new lock and name it
example: Mainentry New
2. Choose the old lock, that you want to replace
example: Mainentry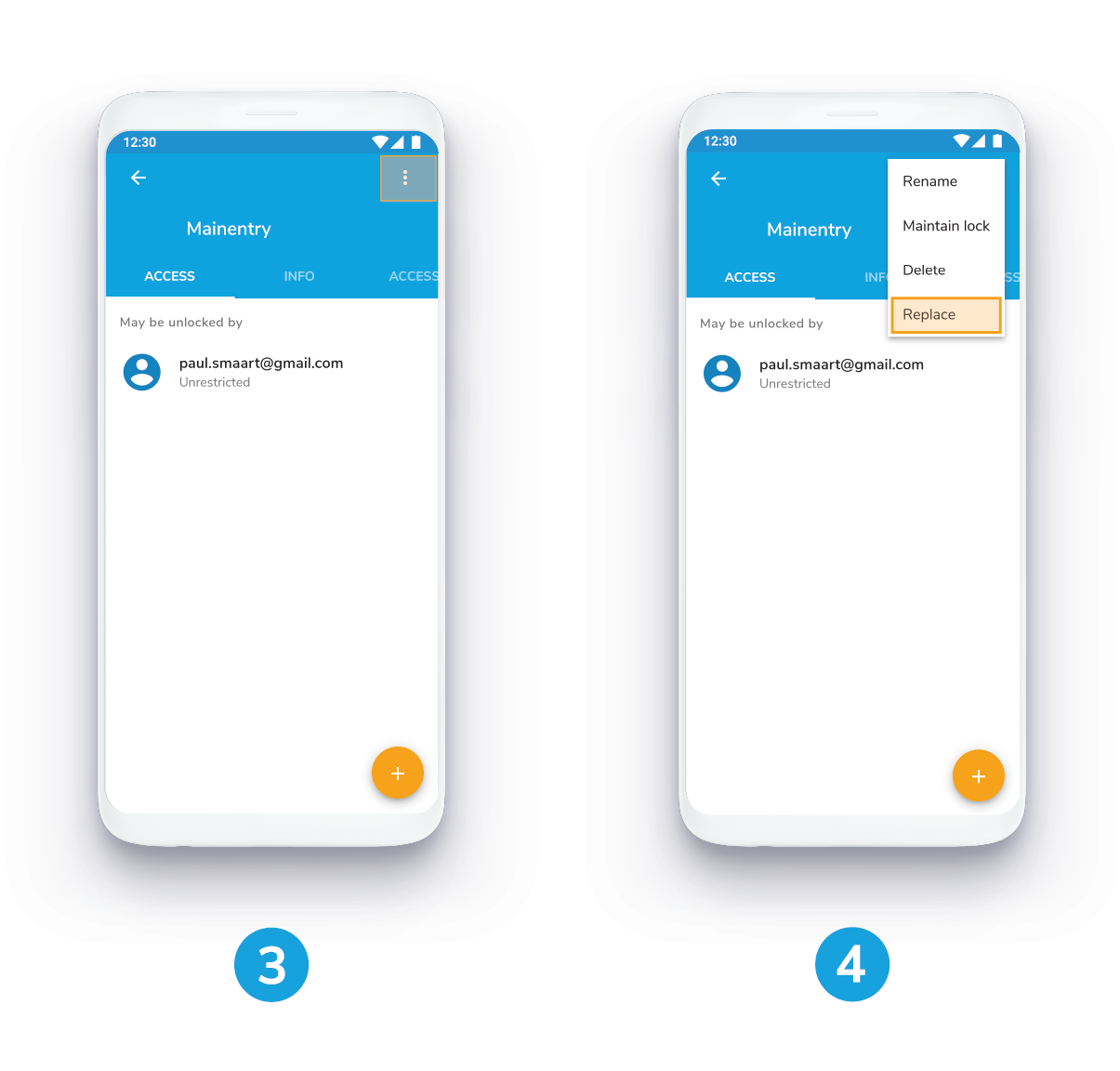 3. Press the button More
in the right corner

4. Press the button Replace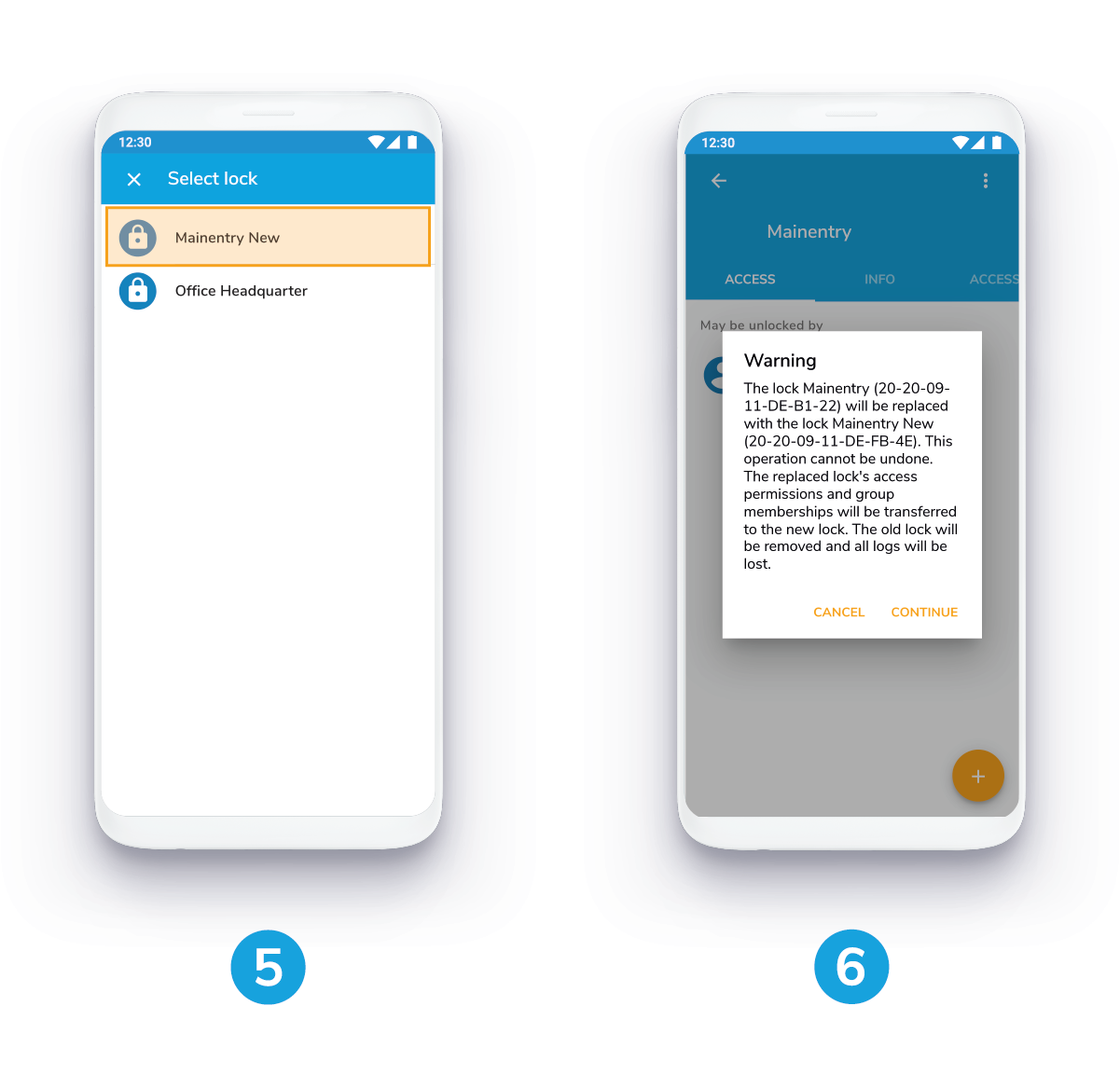 5. Choose the newly registered lock
example: Mainentry New
6. Click Continue
Note that this operation cannot be undone. The access log of the old lock will be deleted.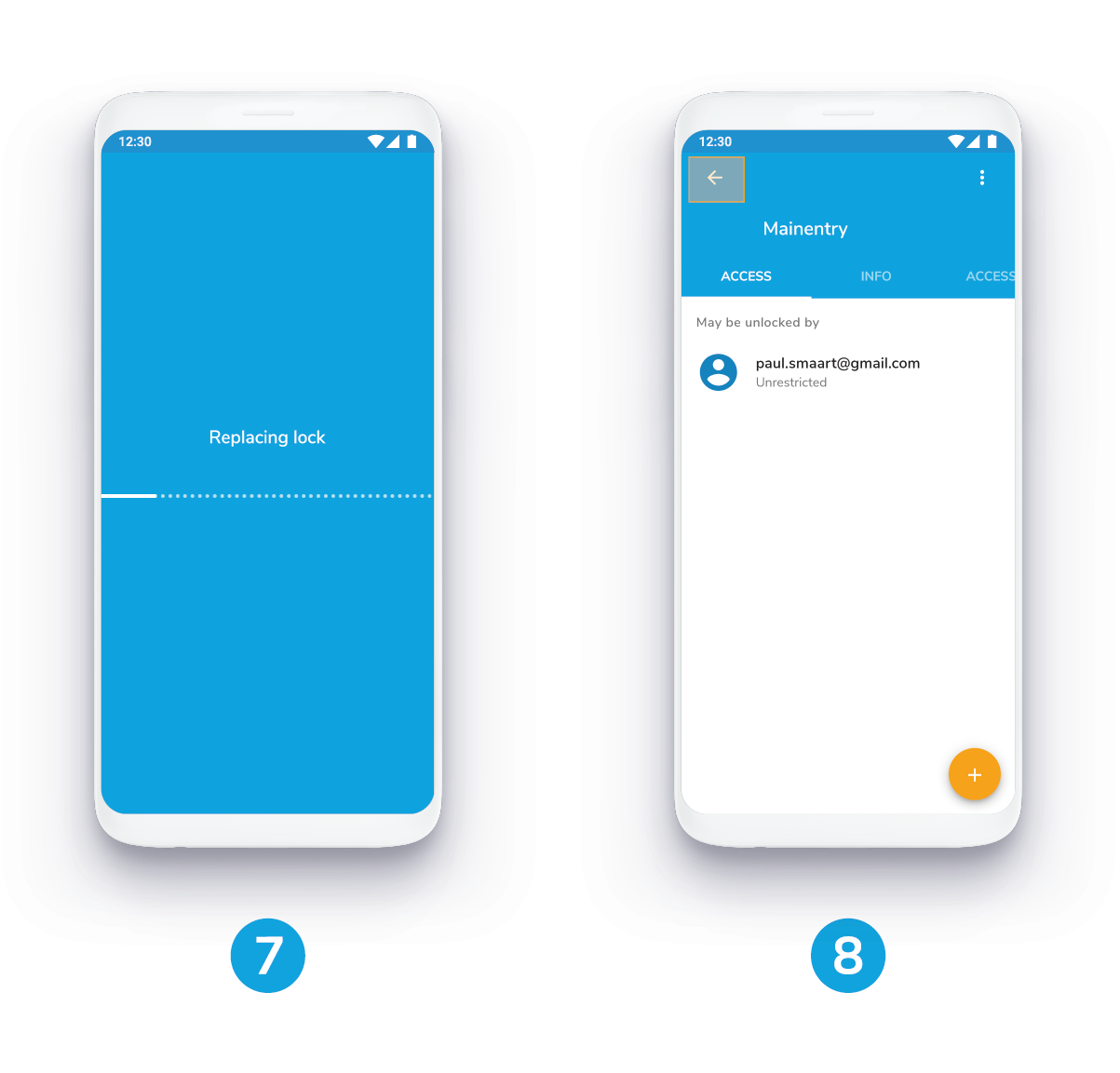 7. Wait till the lock is replaced

8. The permissions of the old lock have been adopted now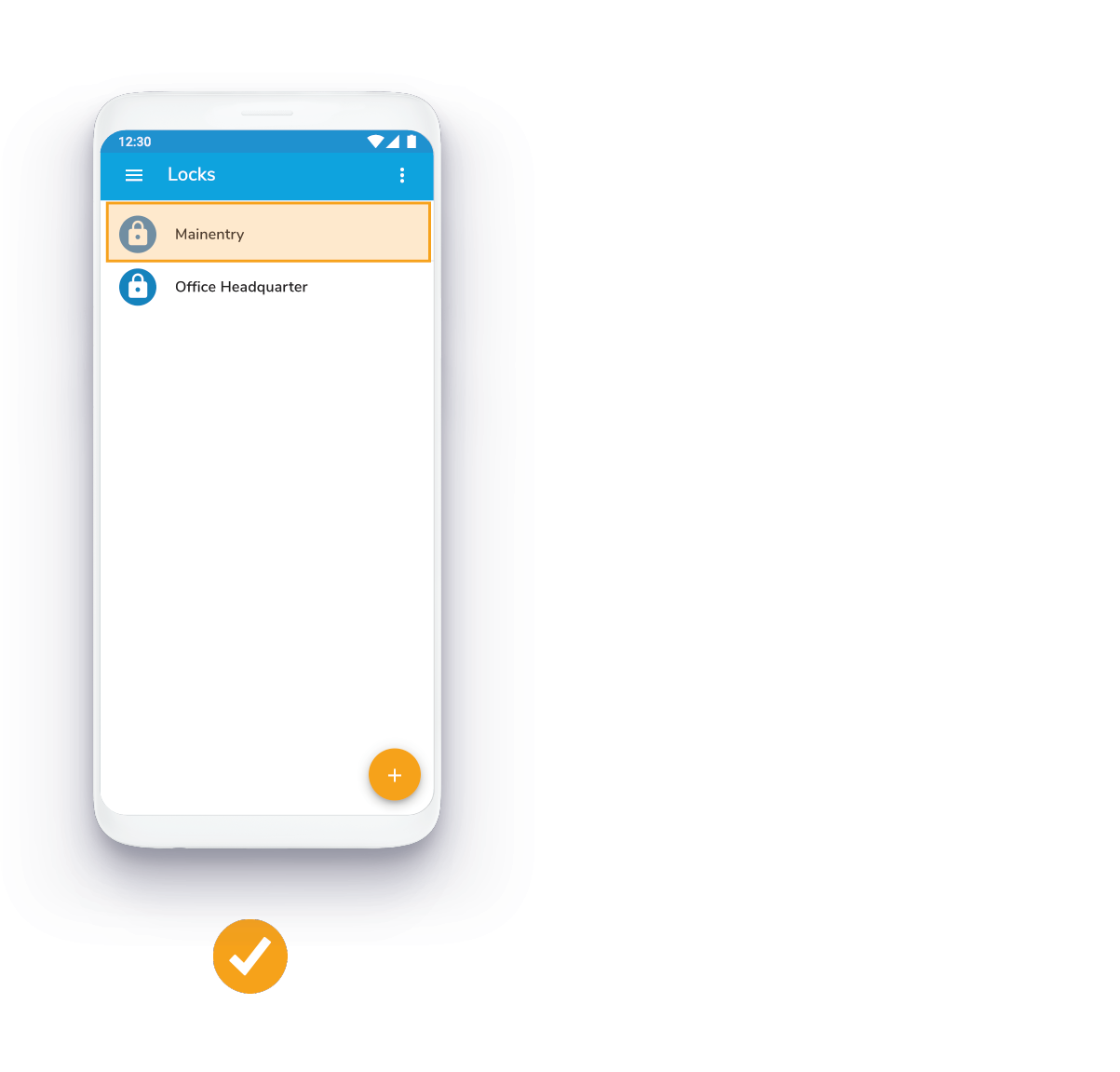 ✔ In the lock overview the original lock name is shown
example: Mainentry