There are many reasons why a user pack just doesn't fit anymore. We understand that. So here are the instructions on how to cancel a smartphone user pack on Android devices: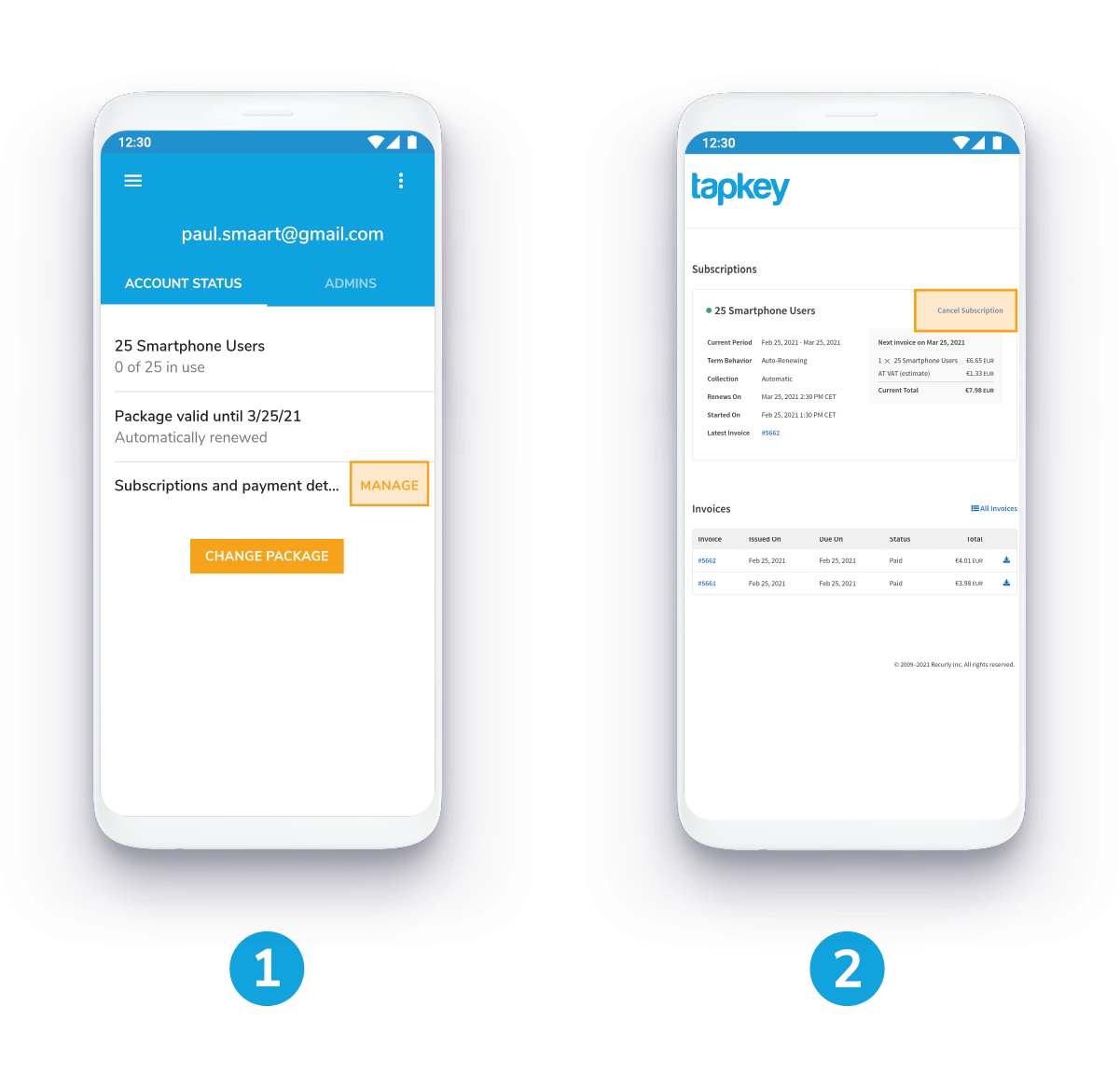 1. Press Manage
in subscriptions and payment details under your settings in the Tapkey app
2. Tap on Cancel subscription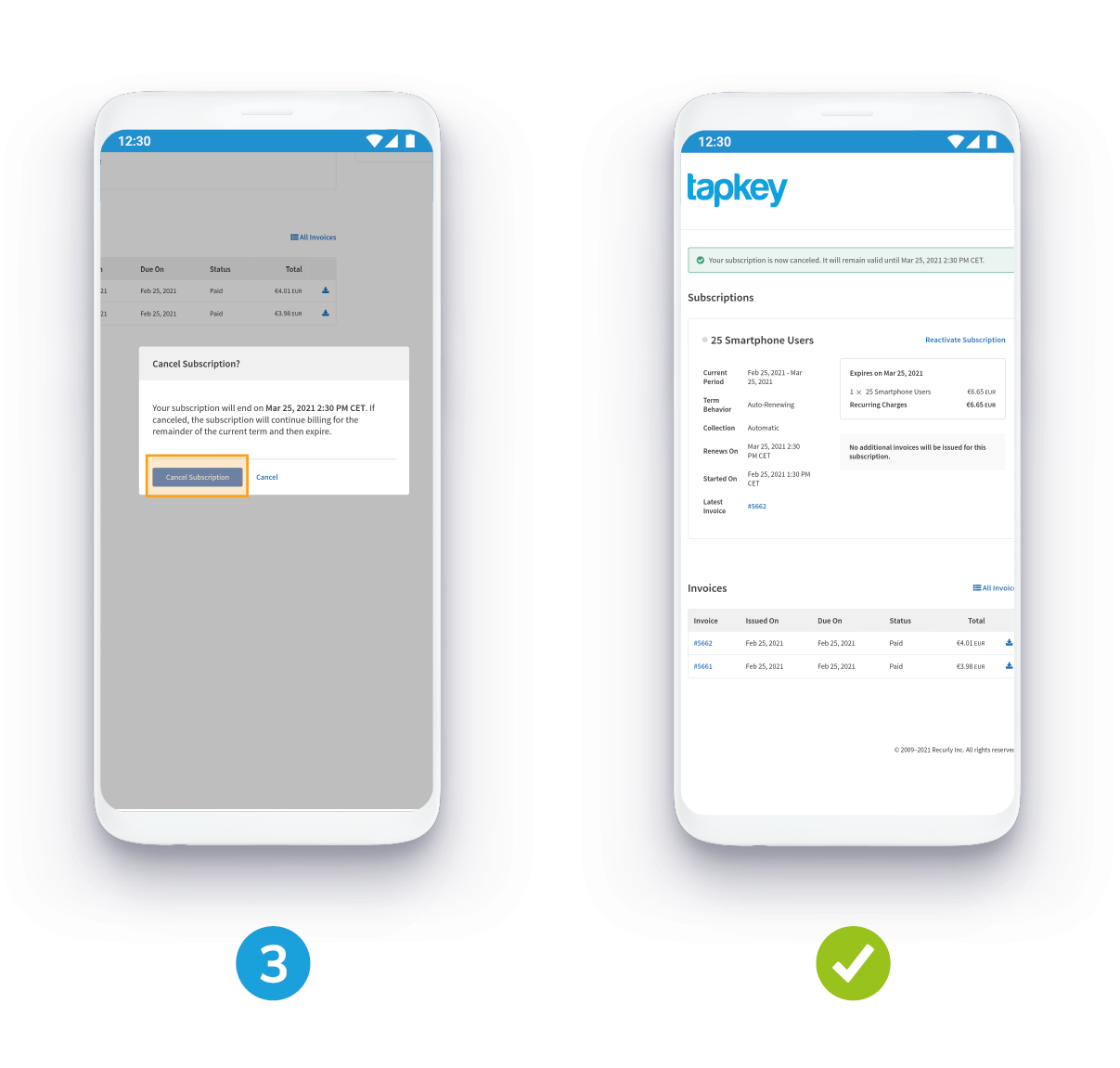 3. Confirm the cancellation
Please be aware that the subscription will continue billing for the remainder of the current term and then expire.

✔ Your subscription is now cancelled.
You can reactivate your smartphone user pack at any time.