You already decided on the number of smartphone users you want to grant access to at the same time? Then it's time to activate your pricing plan. You can buy your preferred smartphone user pack directly in the Tapkey online shop or activate it via the app under settings. Here's how it's done: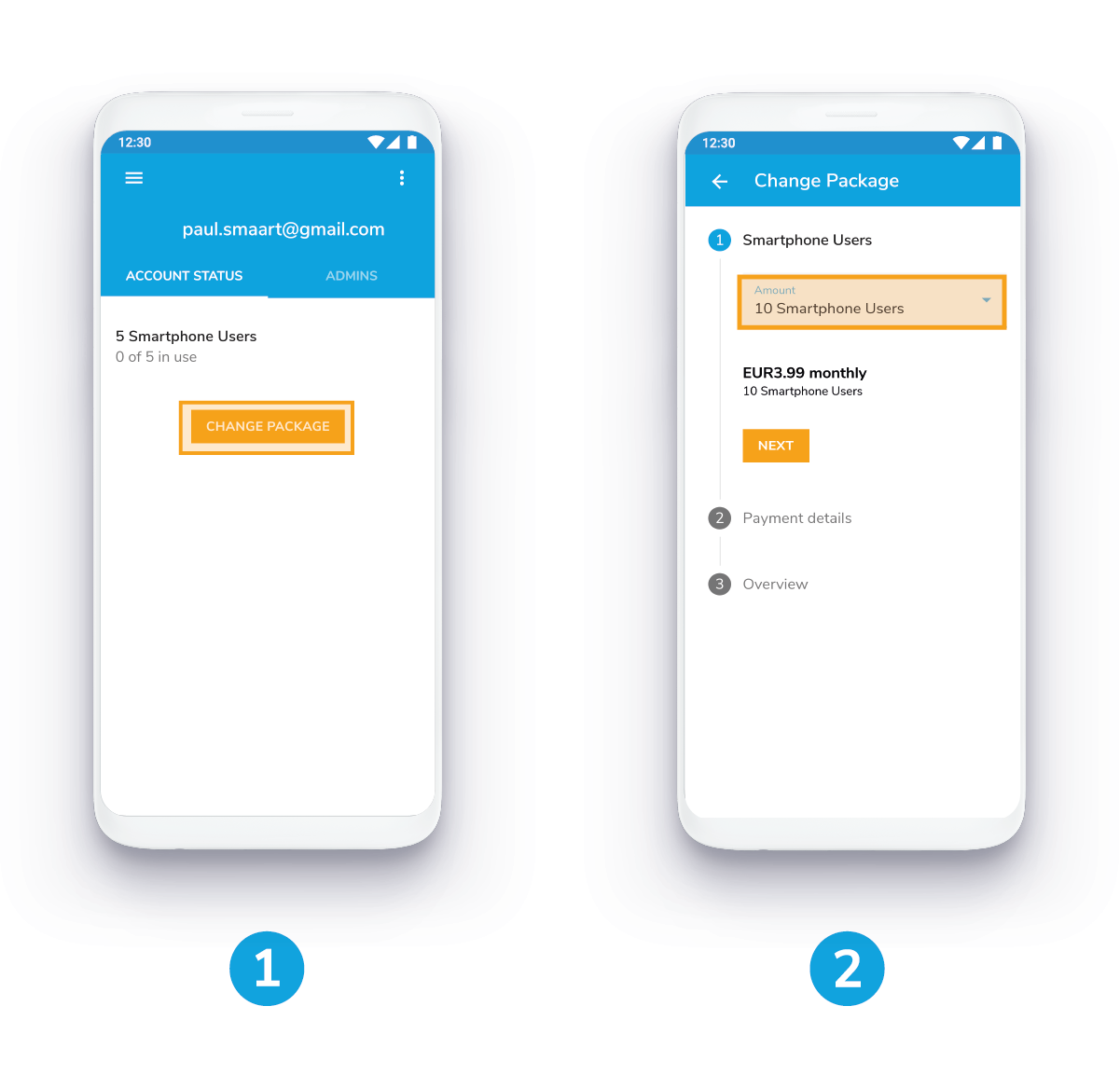 1. Tap on Change package
under the settings in the Tapkey app


2. Select the amount of smartphone users you need
You can choose between seven smartphone user packs (10,25,50,100,150,200,250). Up to five smartphone users are free of charge.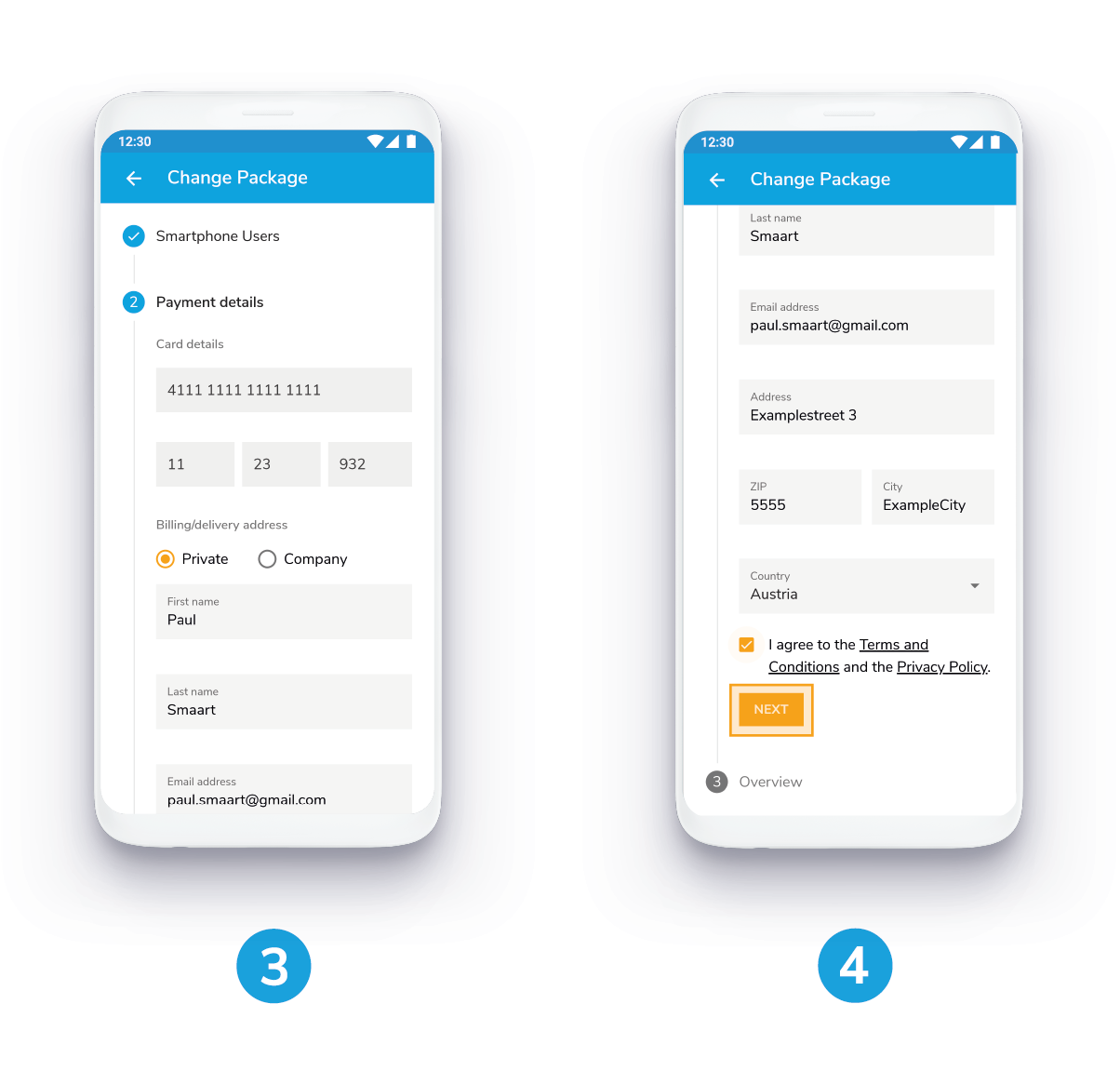 3. Fill out your payment details
4. Agree to the Terms and Conditions and click on Next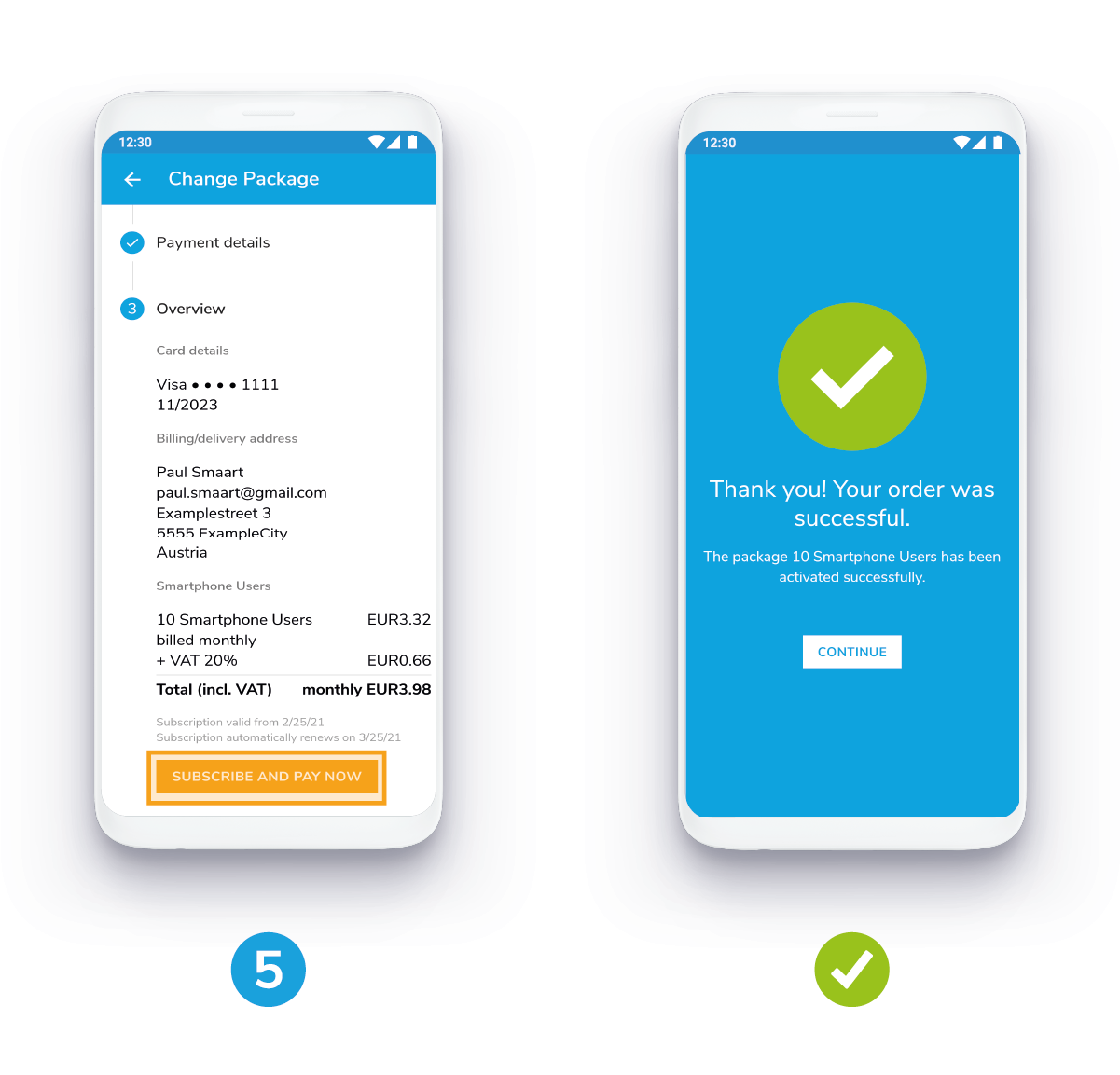 5. Tap on Subscribe and pay now
✔ Your order was successful.
The package you've chosen has been activated.

If you need more smartphone users than currently possible in your user pack, it's always possible to upgrade to a higher plan. Check out how it's done.