First of all, let's clarify what we call an owner. It's a person, represented by a user ID, who is considered to own a certain owner account (=account that locks are registered to during the registration process). Only the owner can name co-administrators for a given owner account.


For various reasons it can happen that the owner account should be transferred to another person. The owner card is not necessary for this. Nevertheless, all owner cards should be handed over to the new owner and kept in a safe place. If an owner card is lost, you must contact your dealer.

Here's how to transfer an owner account to another person in the Tapkey app: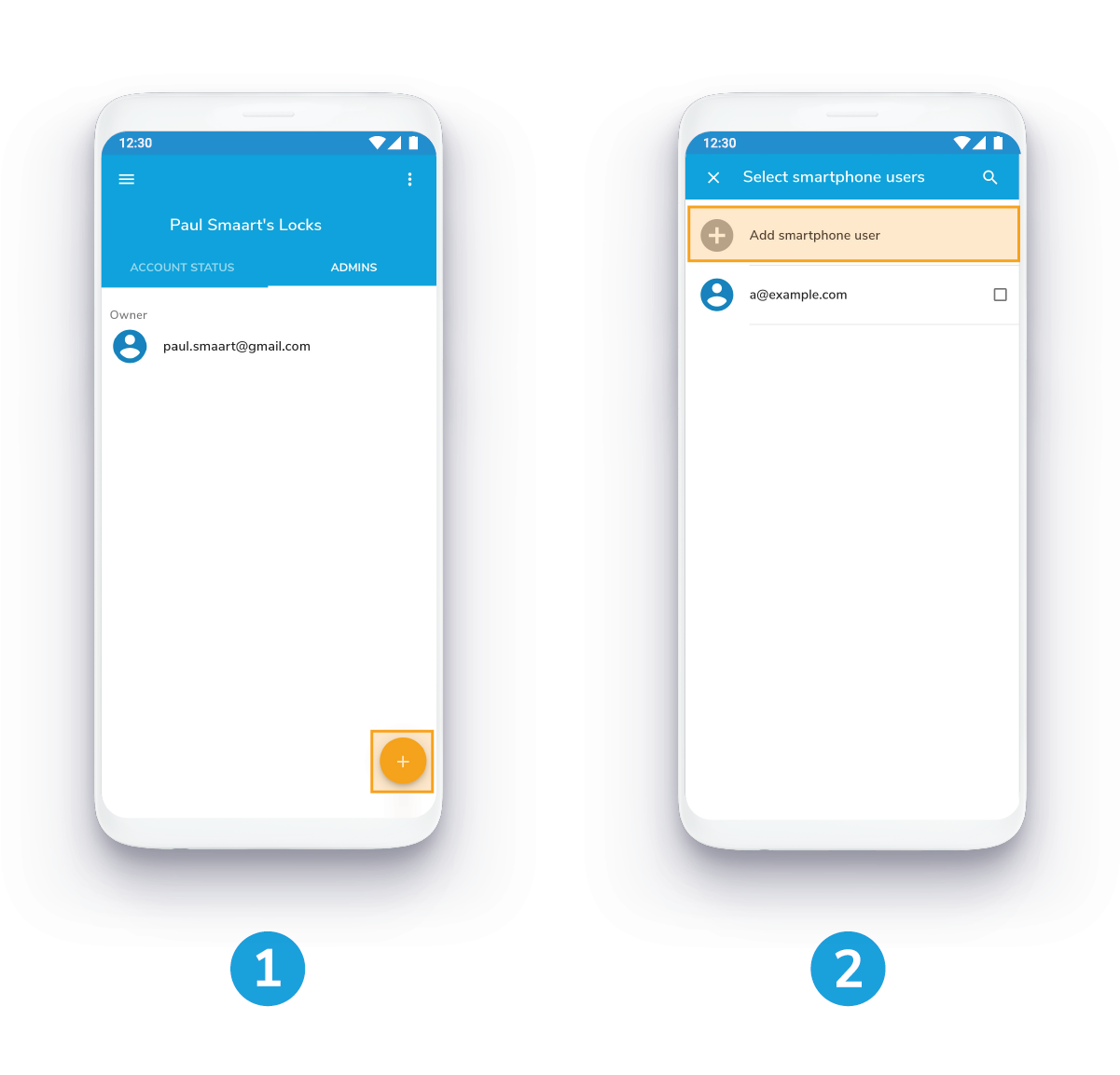 1. Click on the Plus-button
in the Settings menu of the locking system and open the tap Admins
2. Press Add a smartphone user
or select an existing smartphone user from your list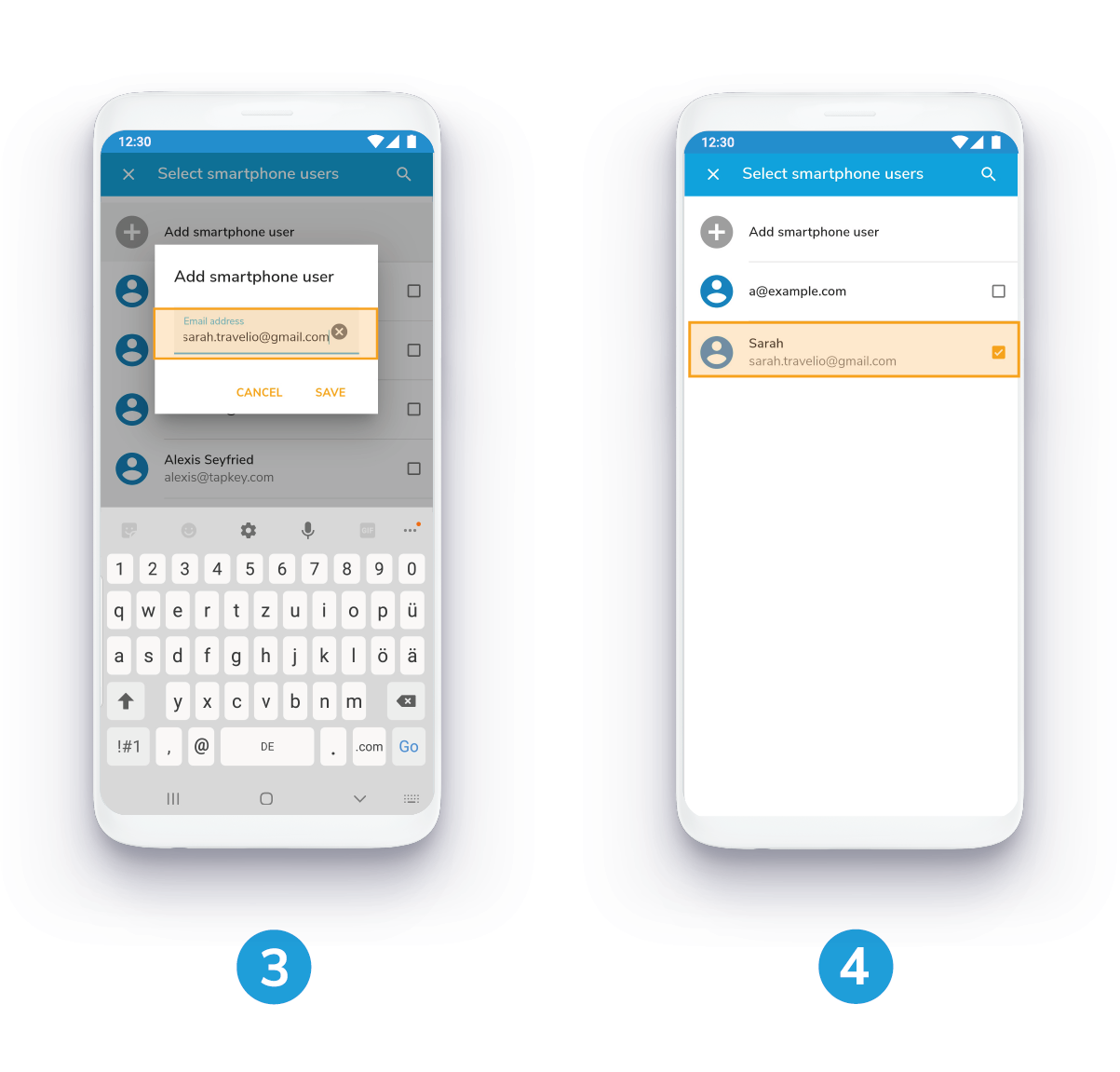 3. Enter the email address of the smartphone user you want to transfer the ownership to
and save


4. Select the smartphone user in the list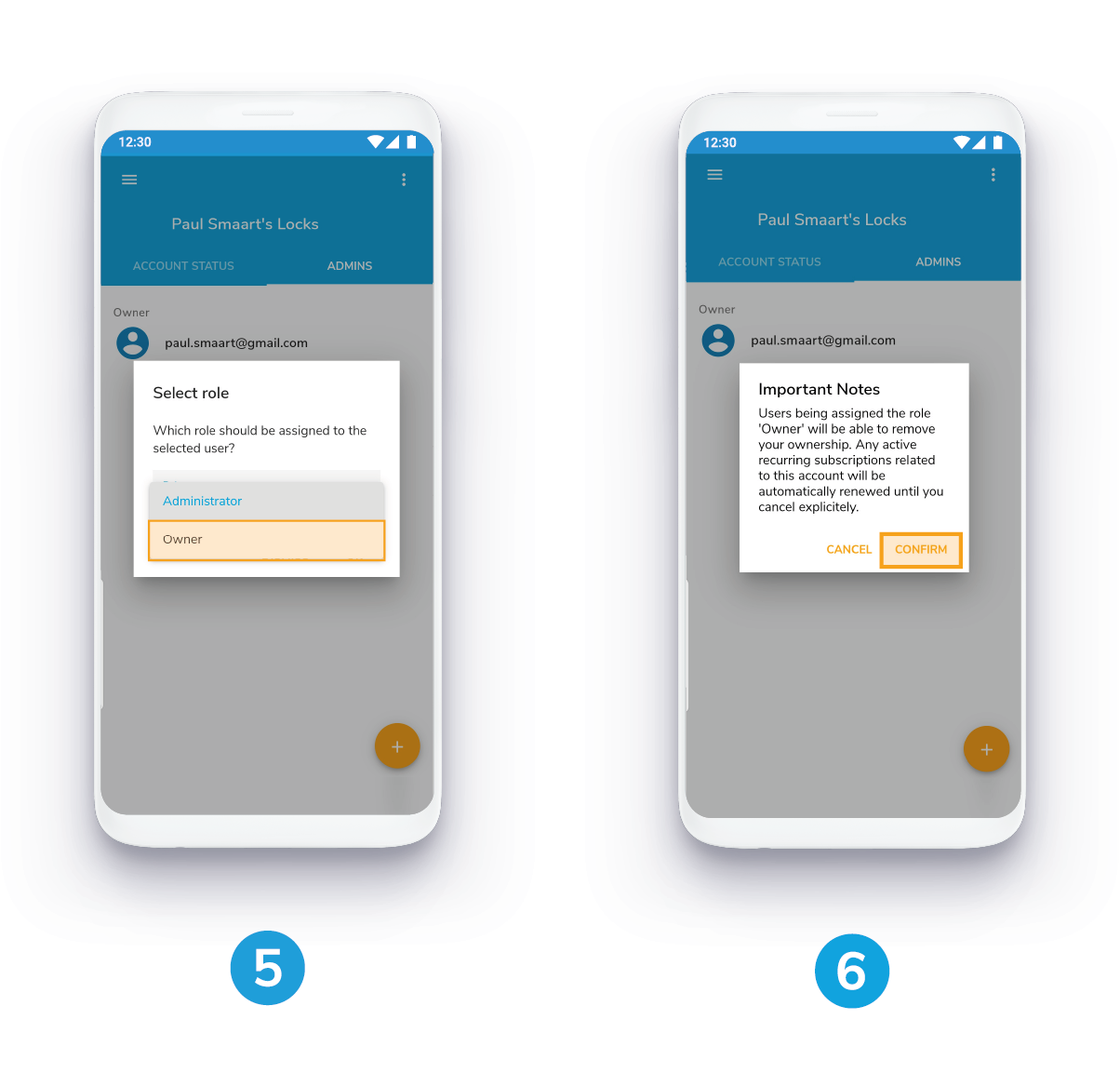 5. Choose Owner as the role the selected user should be assigned


6. Confirm that you acknowledged that the new owner will be able to remove your ownership
Any active recurring subscriptions related to this account will be automatically renewed until you cancel explicetely.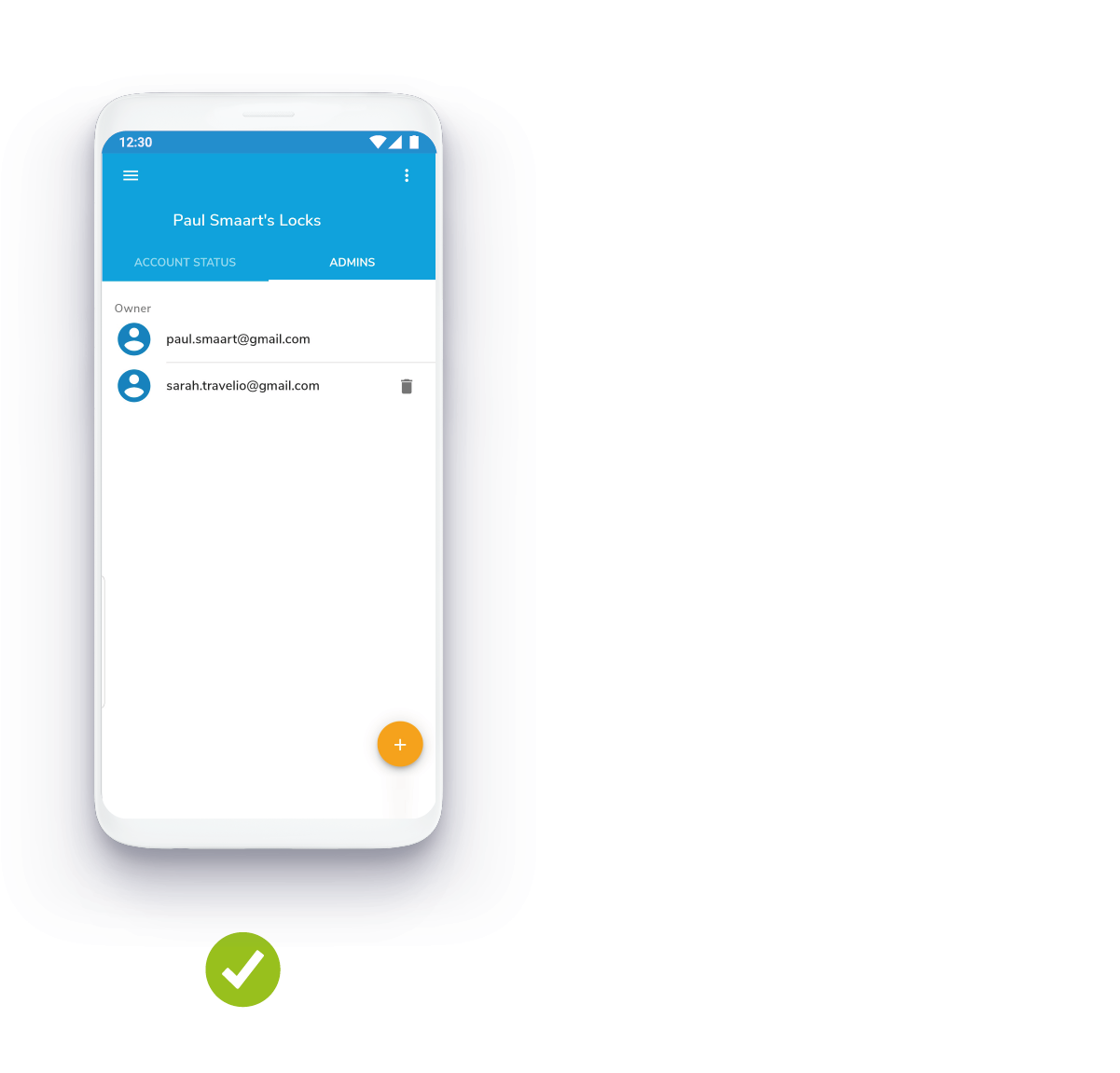 ✓ Gratulations! You've transferred your owner account to another user.
Please be aware, that you can't remove your own owner status at this point. For security reasons, the new owner has to delete your email address.
In case you just want to change the owner of one specific lock, follow these steps.