If you are unable to group locks and get the following error message, this might be due to the firmware on the lock. The lock group feature is only available for locks with firmware version 3 or higher. Try updating your lock.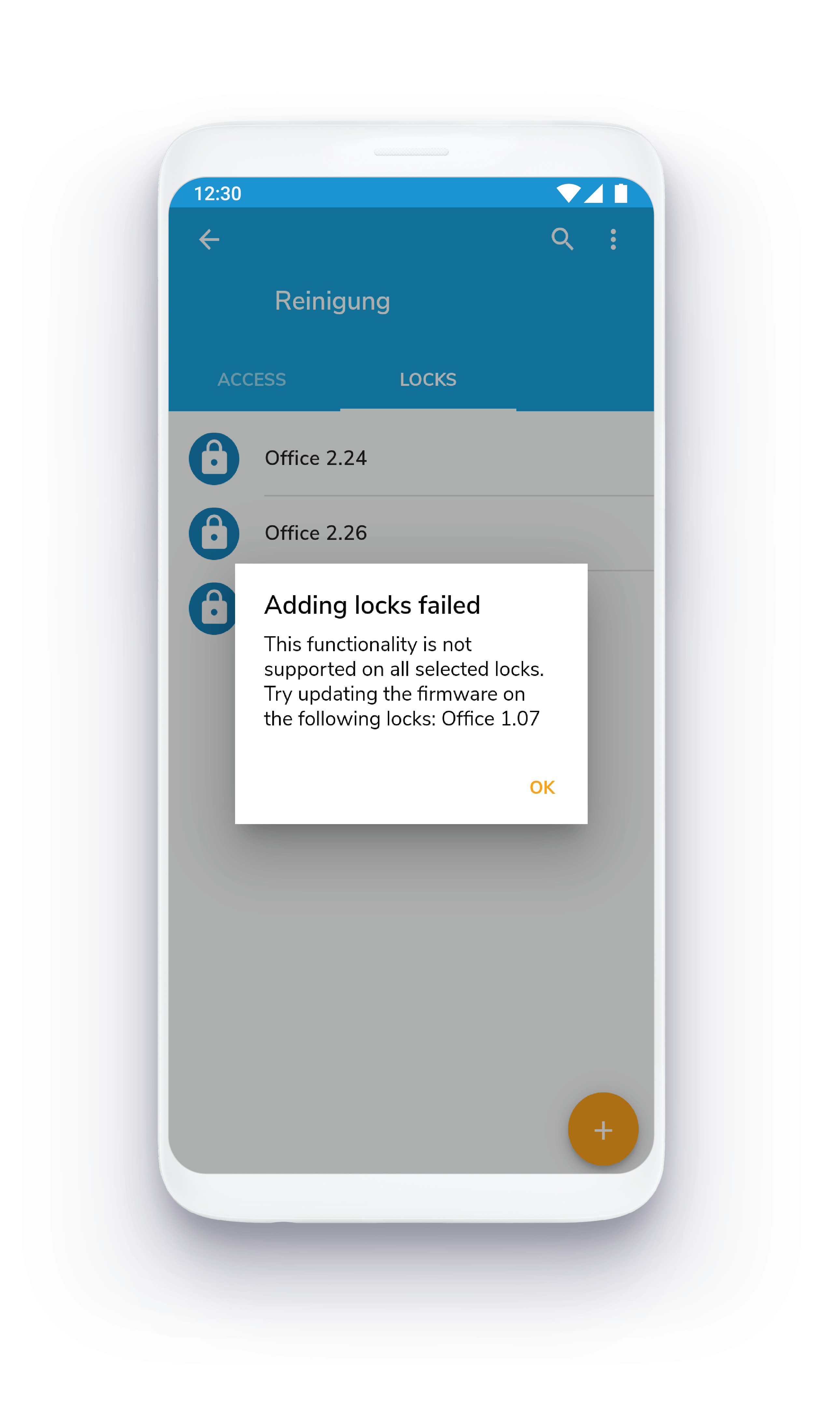 If updating your lock doesn't work, this might be because some older Tapkey locks are no longer being supplied with new updates by the manufacturer DOM, which is why they only have version 2 (when servicing the lock, it is displayed that this is the latest version). These locks cannot be added to any lock group and will throw the error in the screenshot.
If a lock group is desired, the electronics would have to be replaced.