You can also use our iOS Widget to unlock doors, padlocks and much more. With the widget, you can unlock your door even faster and don't have to open the app either. Here is a guide how to add the widget to your Today Screen.
Step 1: Go to the Today Screen, press Edit and then Customize.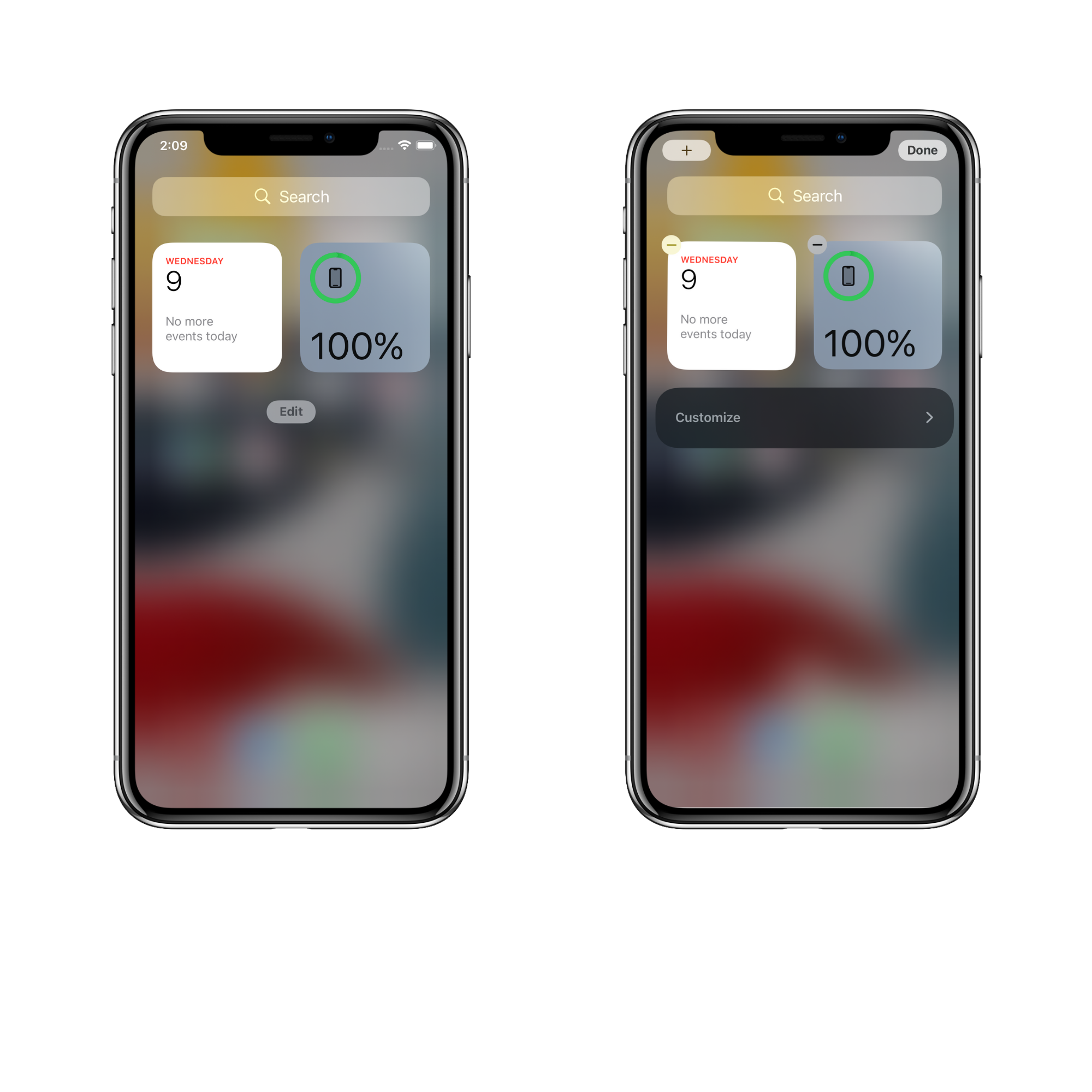 Step 2: Add the Tapkey widget by pressing the green plus button. Then it should look like the screen to the right. Confirm by pressing Done.
You should now be able to see the Tapkey widget on your Today screen.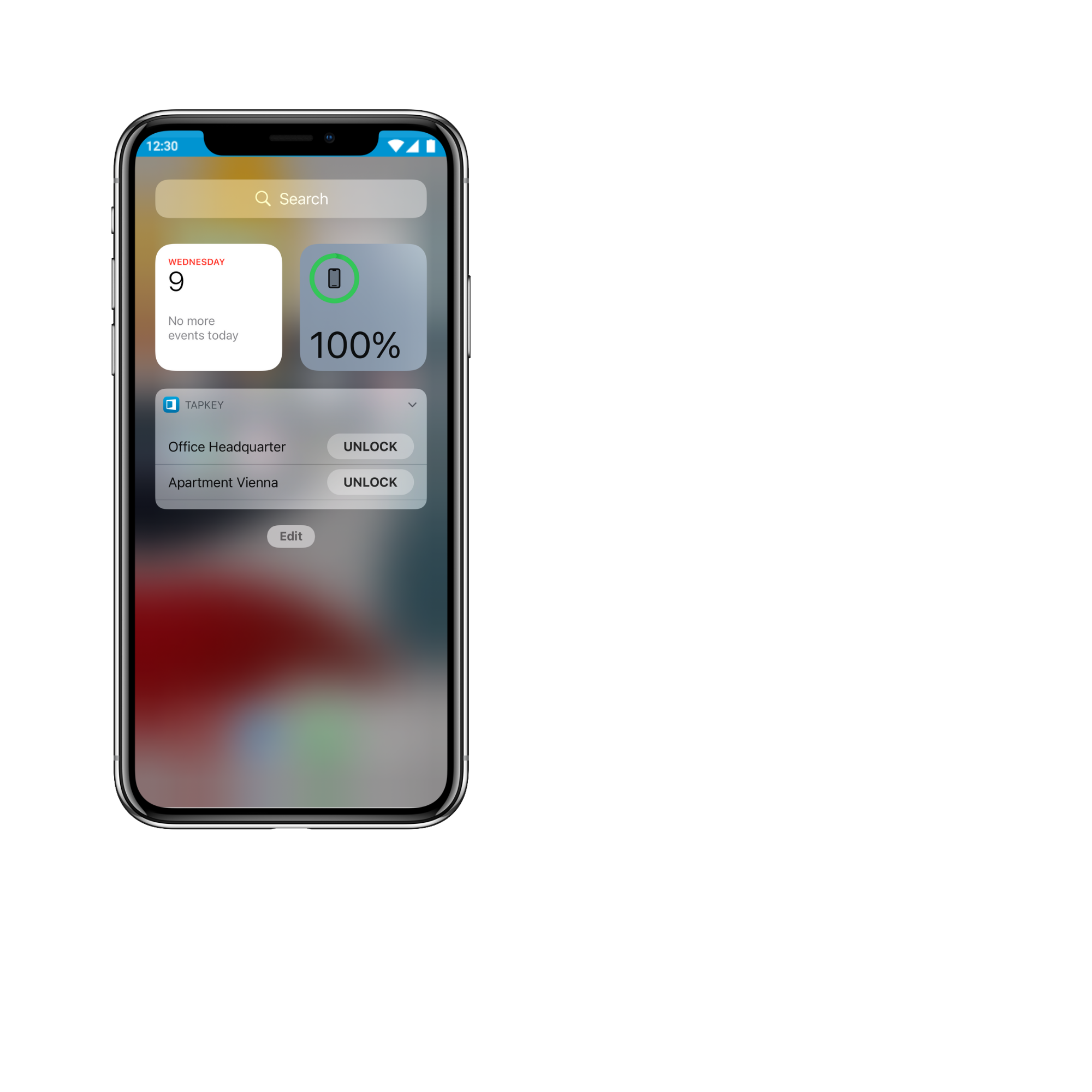 Well done!