Have you decided on a specific user package and want to buy it directly in the app? It will be deducted from your account on a monthly basis.
A user package includes the number of smartphone users to whom you can assign access authorization. Choose the right package for you.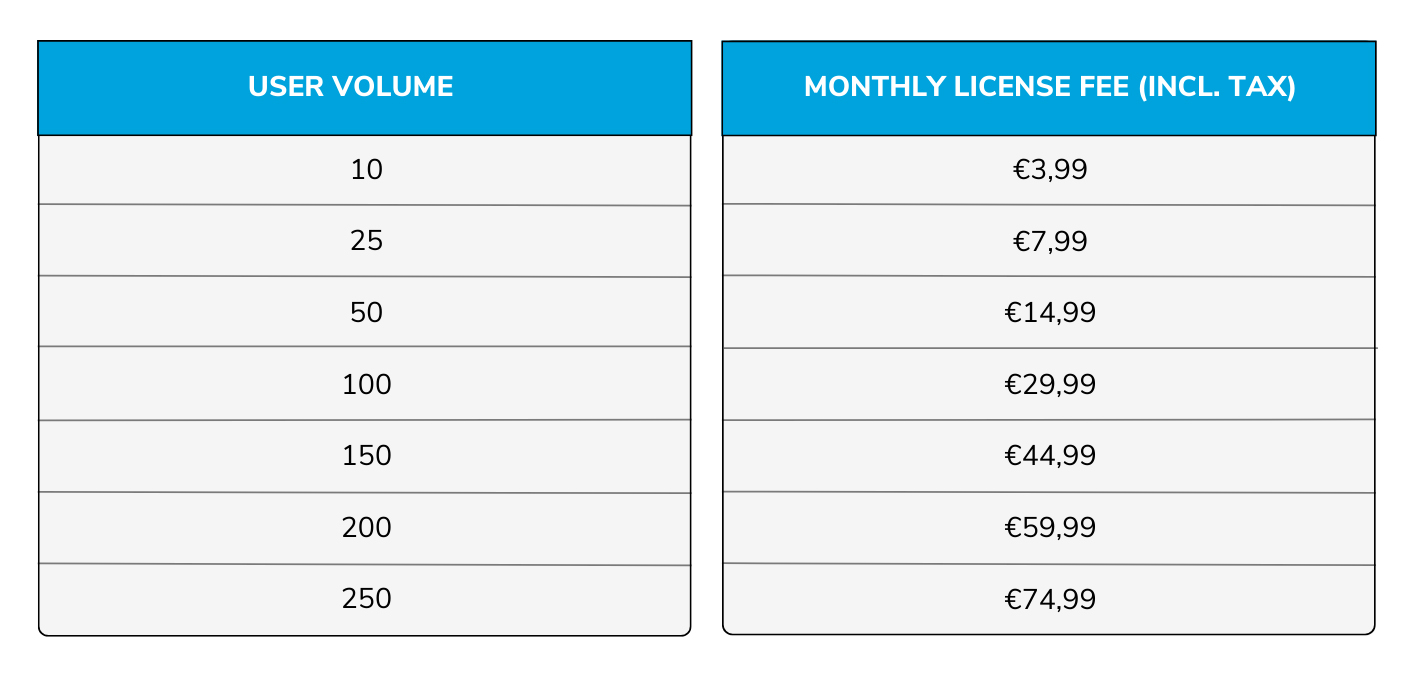 Please note not to put together individual user packages (e.g. to buy several user packages at the same time), but to select the higher rate directly. You can upgrade to a higher plan at any time.
An example:
You want to grant access to 25 smartphone users? Then you pay 7,99€ per month. If you're going to authorise more smartphone users, you have to upgrade to the next higher plan. If you have 85 employees in your company, the plan with up to 100 smartphone users is ideal for you. Alternatively, you can also issue as many NFC transponders as you want.
Here's a guide on how to buy a smartphone user pack: