In case there is a new firmware update available, follow these steps to install it:
Video Tutorial
Step-By-Step Guide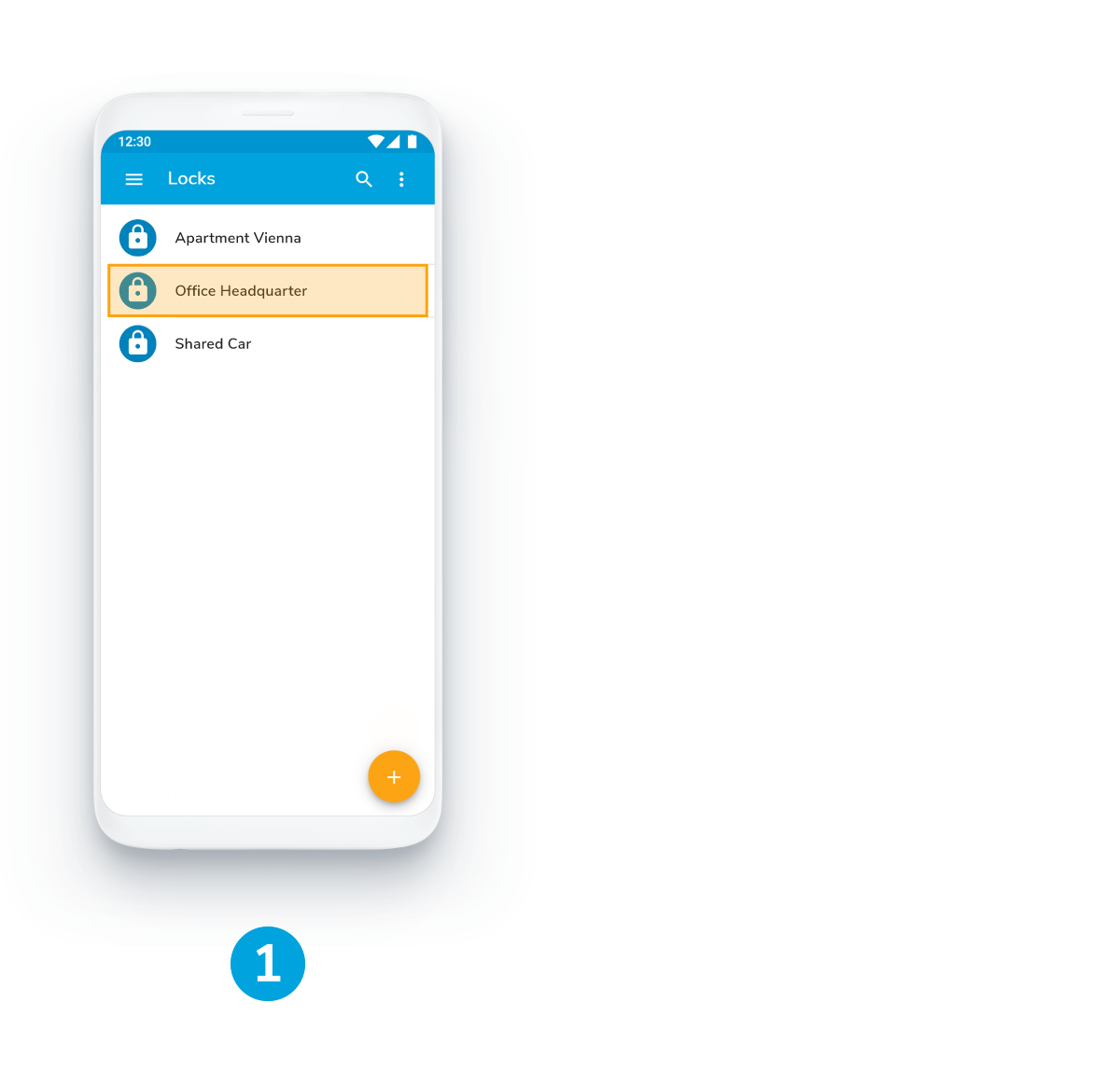 1. Click on the lock you want to update
under the menu item Locks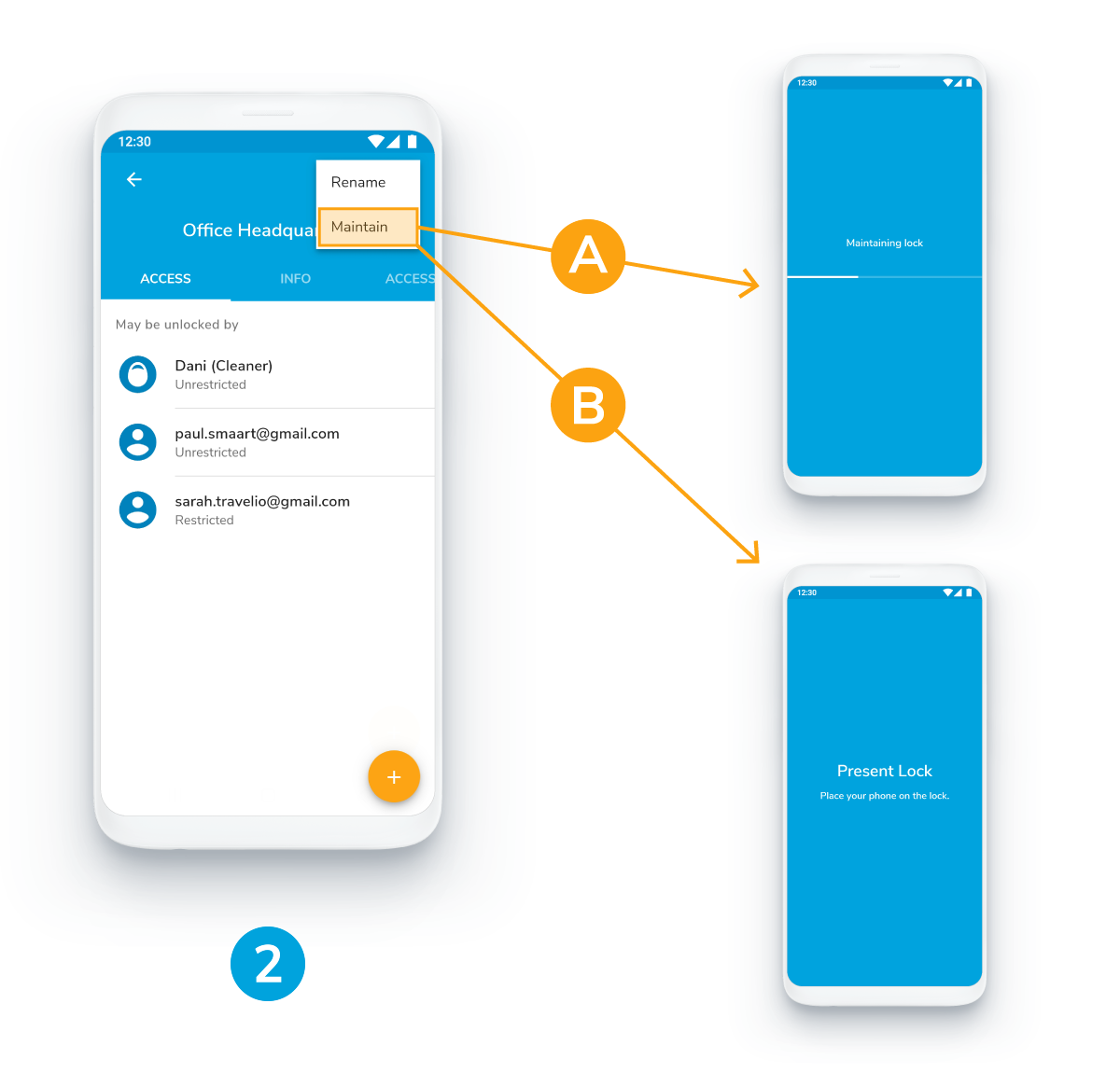 2. Select Maintain in the right corner
A) If you use Bluetooth, maintenance will be done automatically.
B) If you have a NFC-only product (Smart Locks before September 2018), place your phone on the lock. By touching the lock on the back of your smartphone, the information can be read.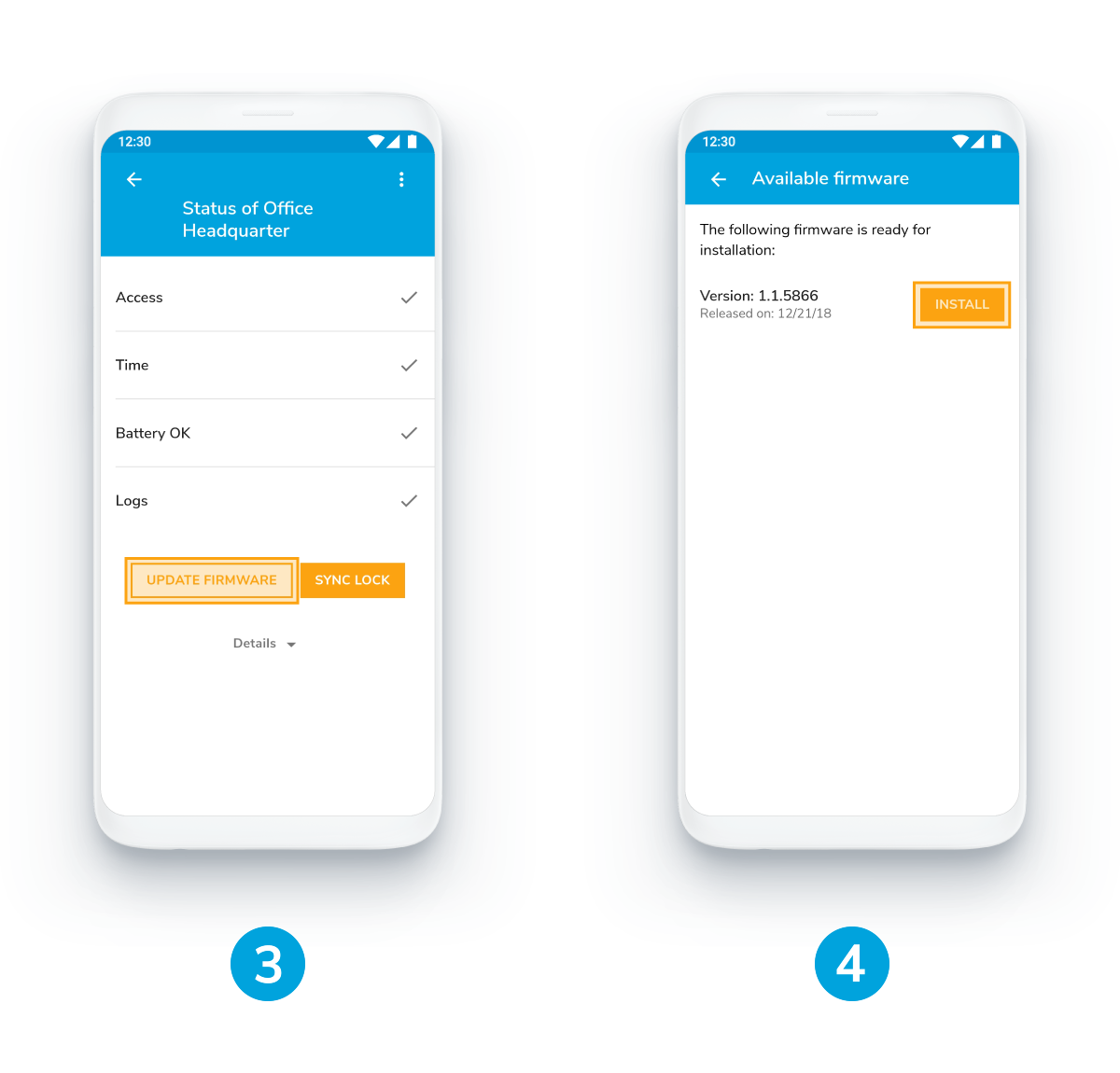 3. Press Update Firmware
Available firmware updates are shown in the specific lock under menu point Maintain lock
4. Tap Install button to download new firmware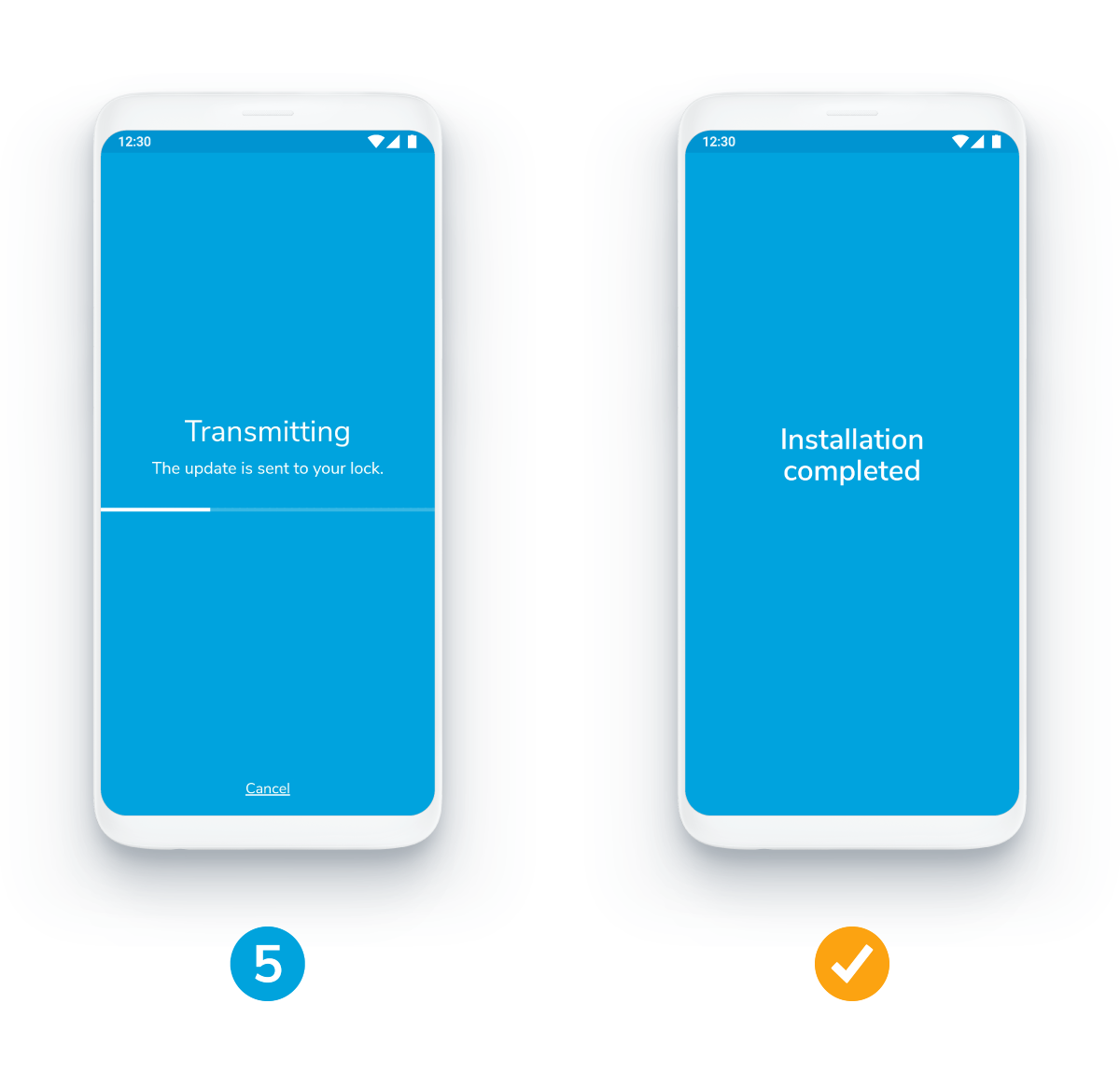 5. The update is sent to your lock
Please wait until the transmission is complete.

✔ Installation completed
New firmware is installed and locks restart.