Now you can summarise several smart locks into a lock group and grant access even faster. Note that your lock requires the firmware version 3. Follow these steps to create a new lock group in the Tapkey app.
Step-By-Step Guide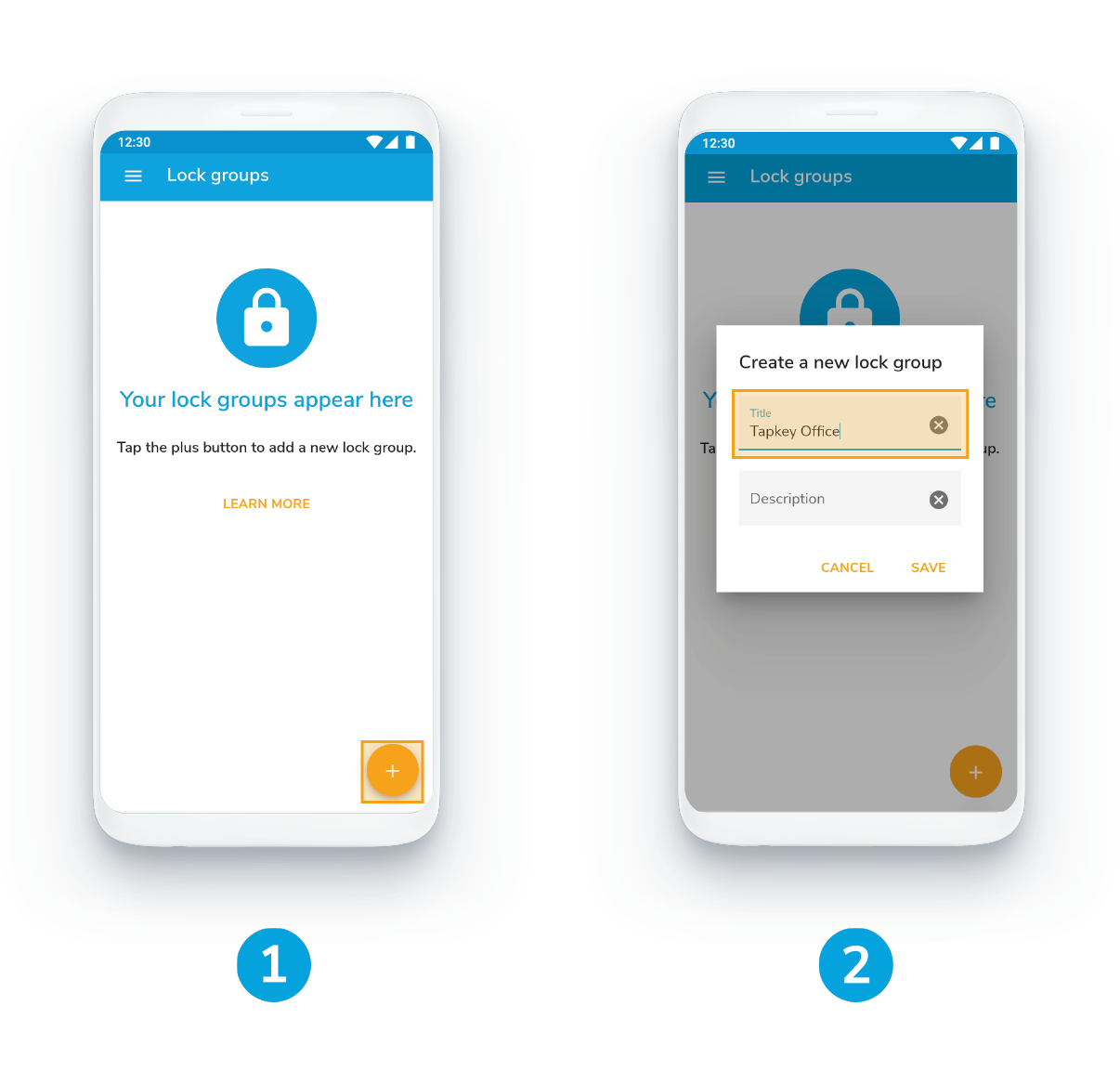 1. Tap + button to add a new lock group
under the menu point Lock groups
2. Assign a name to the lock group
You can also add a description.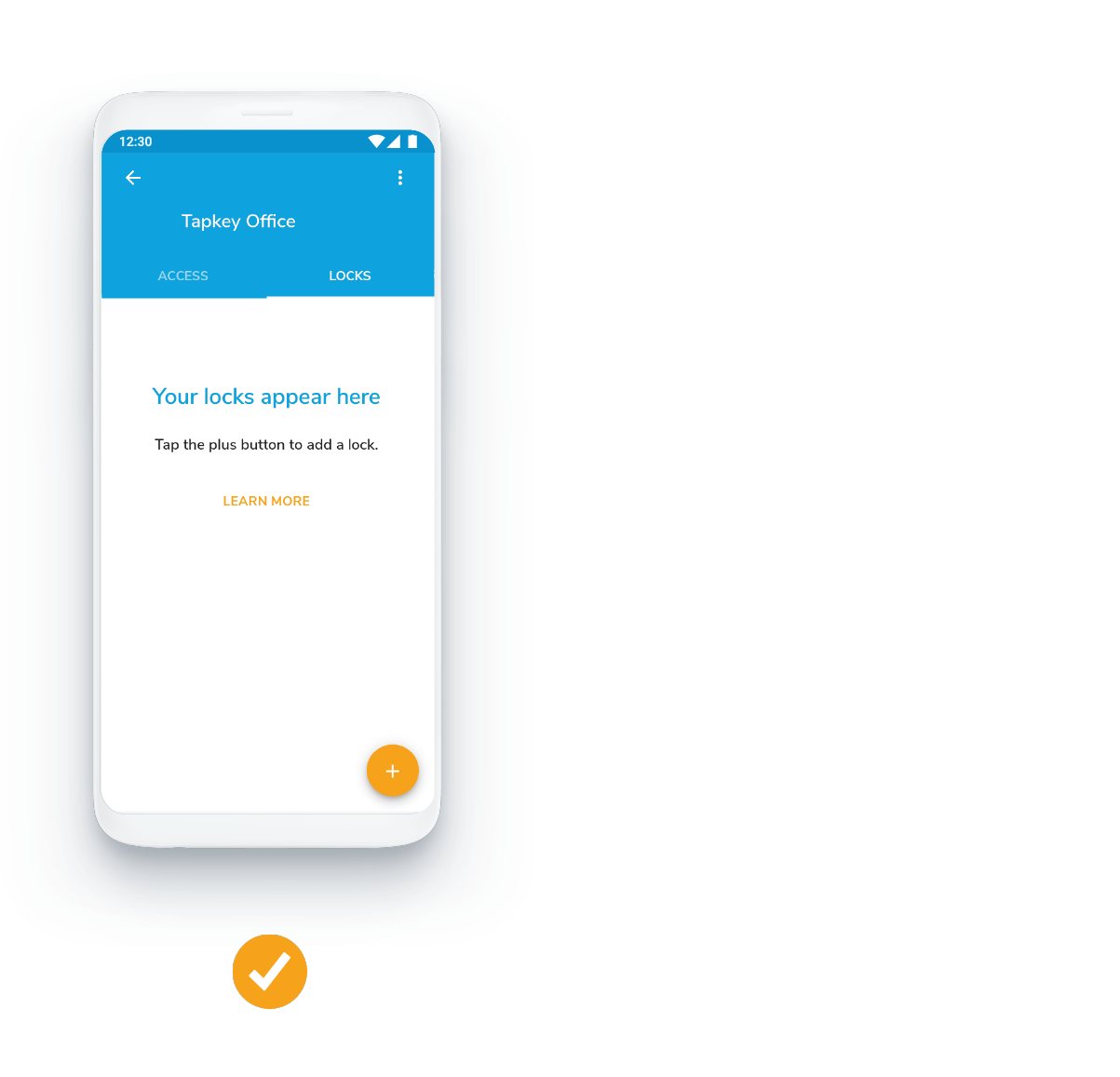 ✔ Your lock group was created
Now you can add locks to this group.