Some features in our app, such als lock grouping, are only available for locks with firmware version 3. But how can you find out what firmware version your own lock has? Usually you can see that quite easily. See how it works: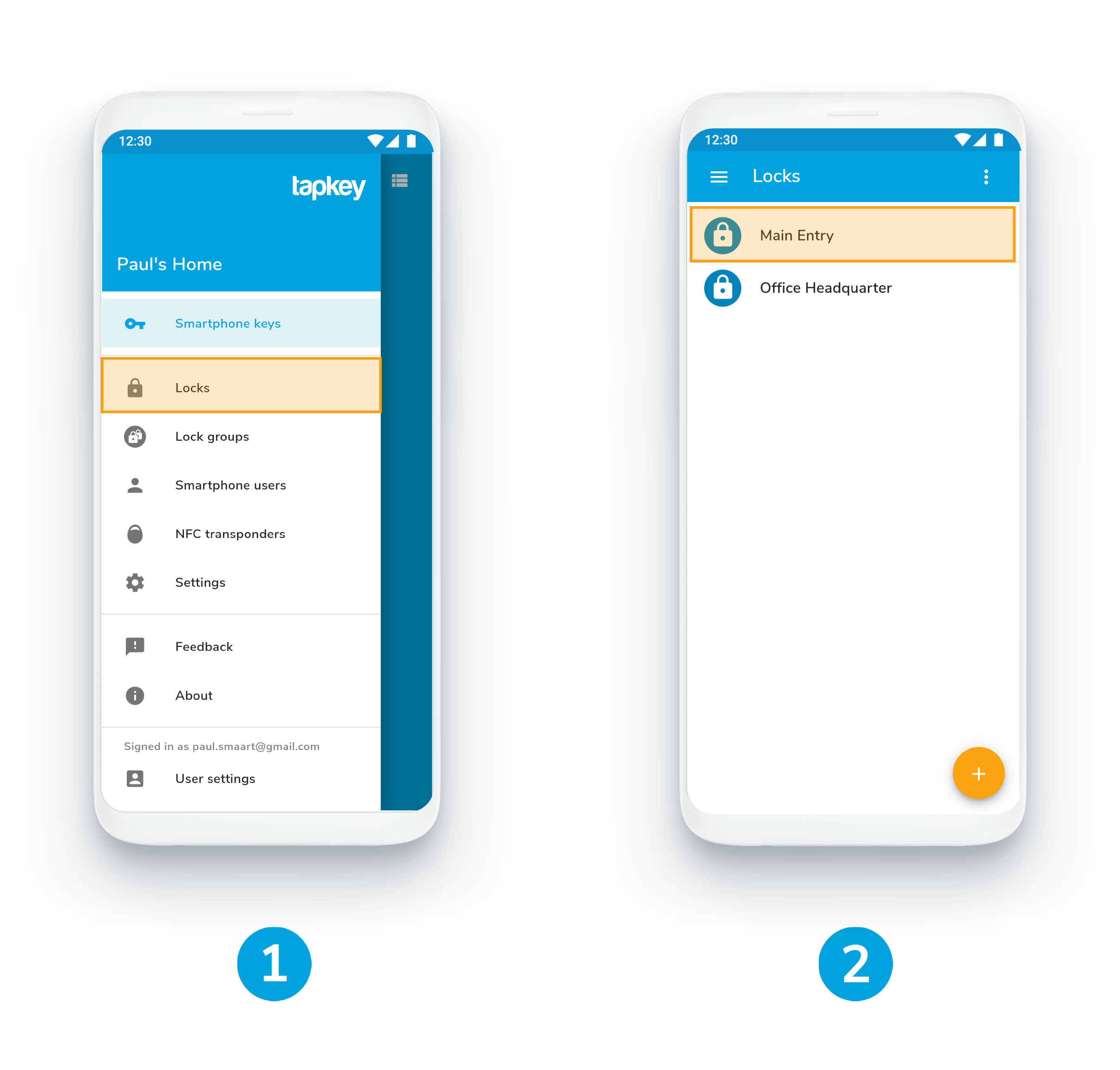 1. Select the menu item Locks in the app
2. Now select the lock that you're interested in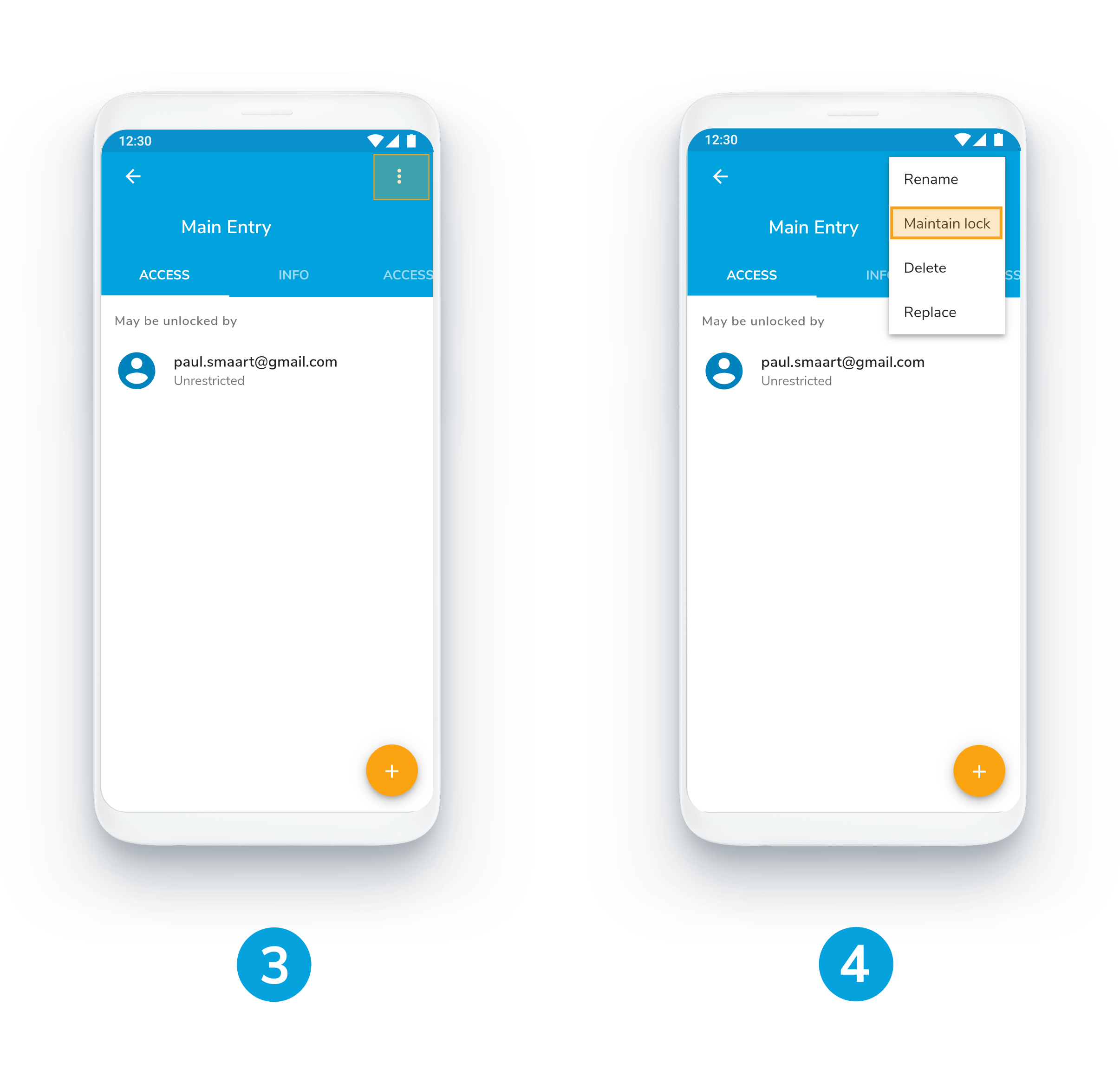 3. Press the More-button
In the top right corner
4. Now choose Maintain lock
5. Press the button Details
All status information about your lock is displayed here.
6. Several details about the lock are shown
e.g. Lock ID, lock name, battery warning level ...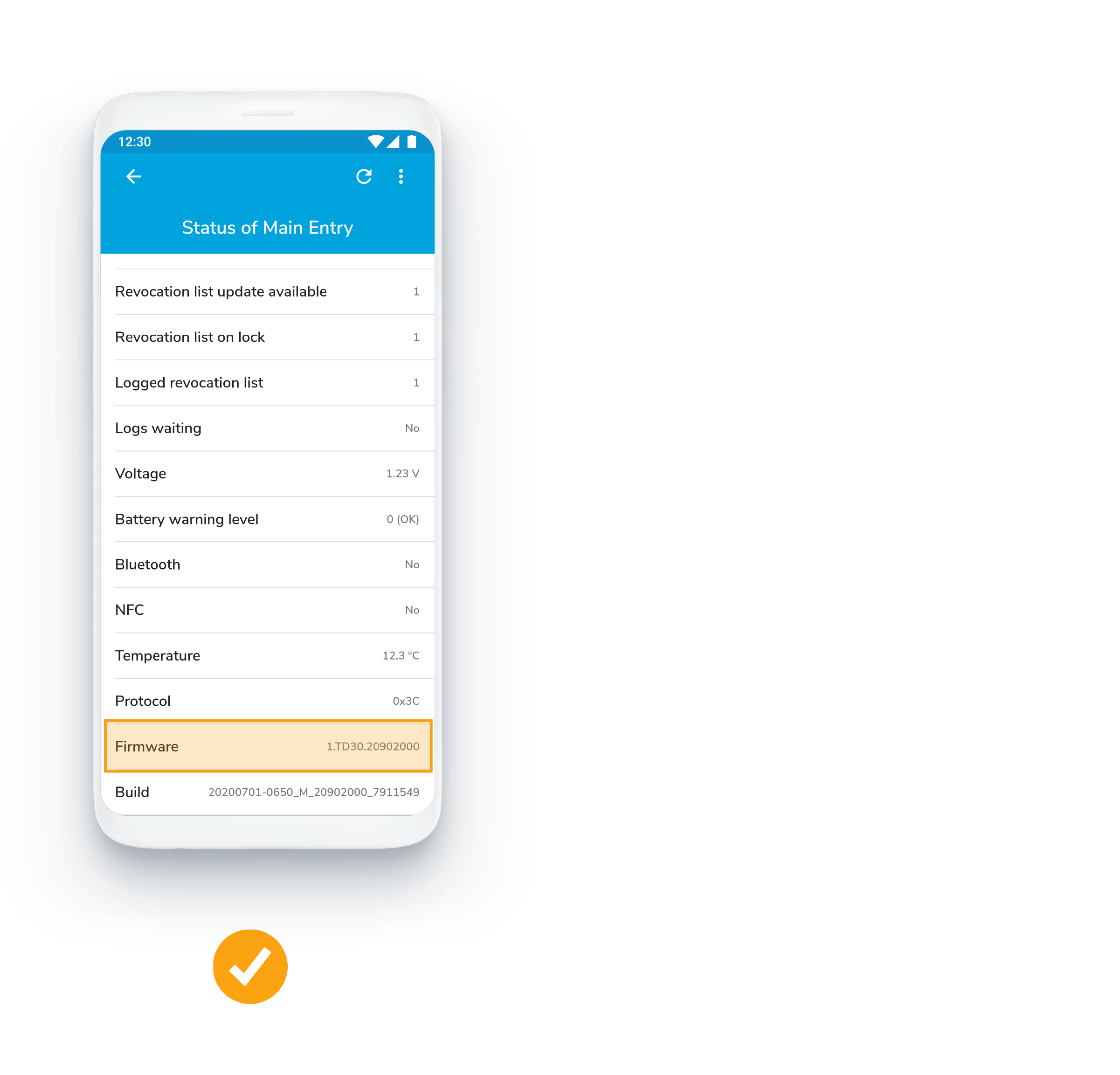 7. Find the item Firmware
Now check the number that comes right after the second point. It reveals the firmware version. Two examples will give you a better understanding:
TD30.20902000 -> Firmware version 2
4d44.BLB.300006801 -> Firmware version 3