The answer is: Yes. The unlock duration refers to the period of time within which the smart lock can be operated after being unlocked. Now, this can be individually adjusted between 1 and 60 seconds. In this help center article, you will learn how to configure the setting time from a lightning-fast second to a comfortable minute using the Tapkey App.
Video Tutorial
Step-by-step Guide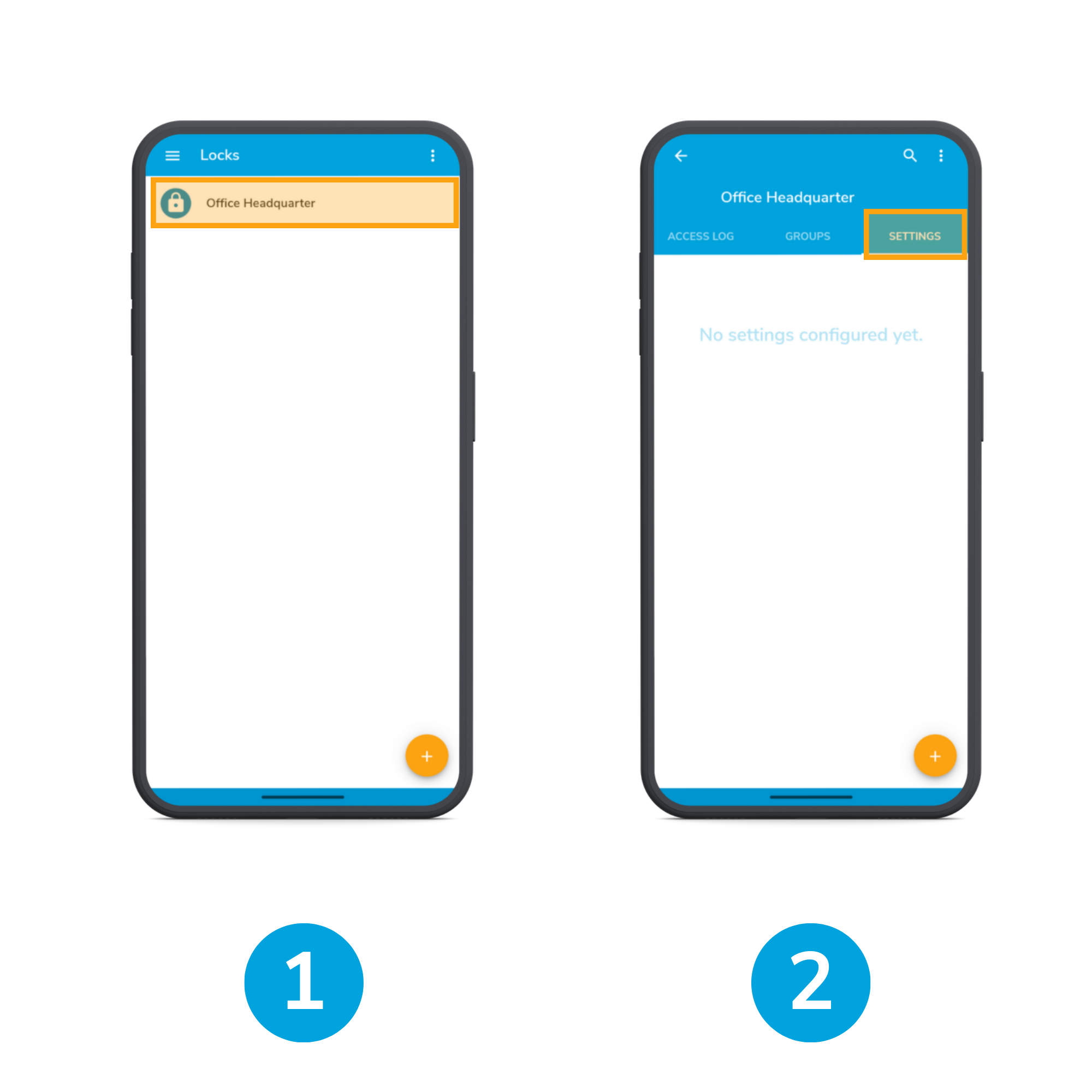 1. Choose your lock or the locking device you want to adapt
For this, you need to press Locks in the menu beforehand.
2. Click on Settings in the tabs
Swipe through the list of tabs to get there.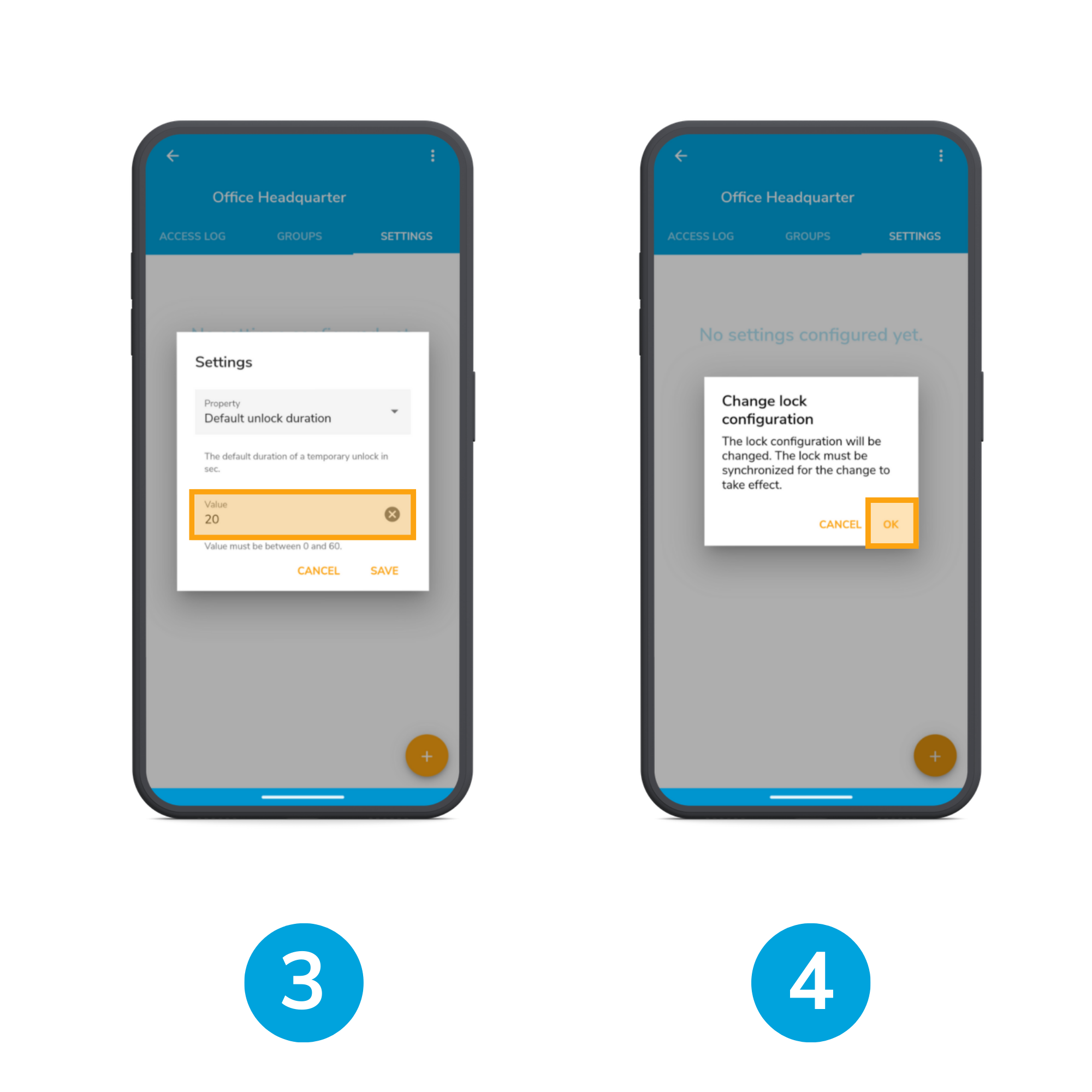 3. Select Default unlock duration as a property and enter the desired seconds value
Save your settings afterwards.


4. Confirm the settings change with OK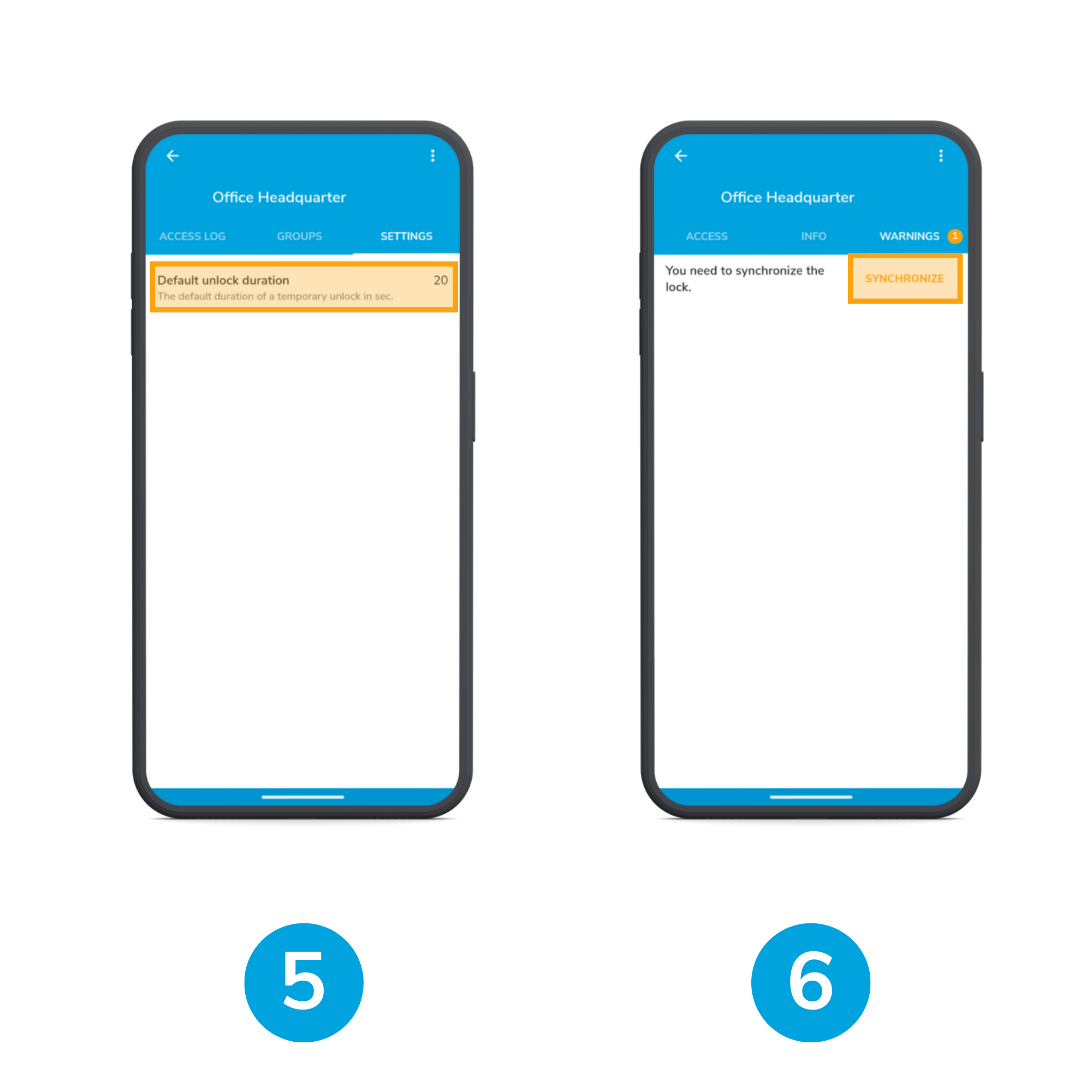 5. Click on the displayed new default unlock duration


6. Press Synchronize, which appears under the warnings tab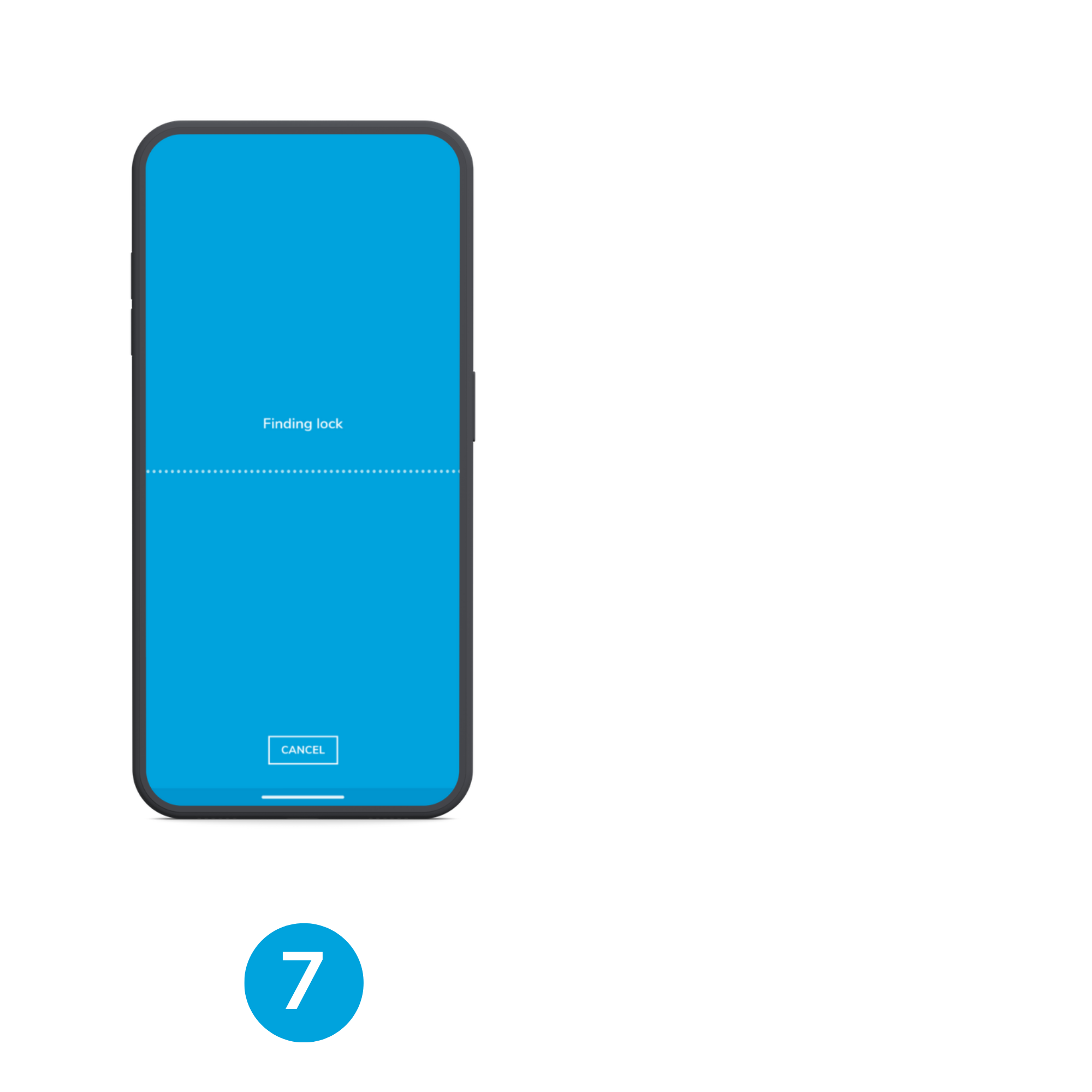 7. Wait until your lock is found, and the synchronization is completed
Now, you can benefit from the newly set unlock duration the next time you unlock.