For this help center article, we aim to provide a clear visualization of the scenario right at the start for enhanced comprehension. Find below a picture of a customer's infrastructure and the calendar events within the organisation. At this point, the place needs to be distributed with the infrastructure/digital locks already installed.
It's important to mention that the different calendars are for administrating different areas in the building.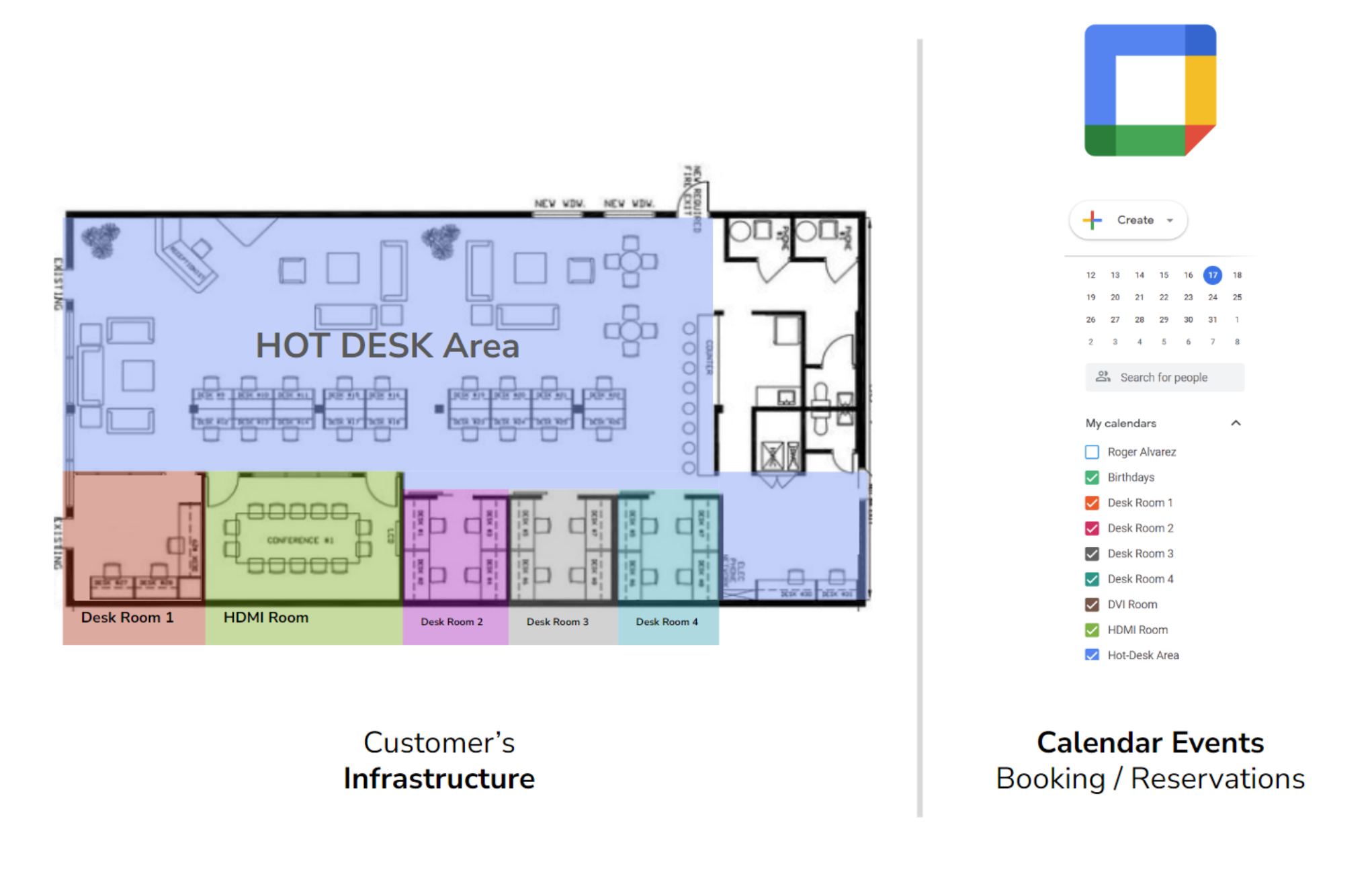 This article will show you how to set up your calendar first in order to install the add-on in the Tapkey App. If you're already familiar with creating Google Calendar events, please move forward to step 5.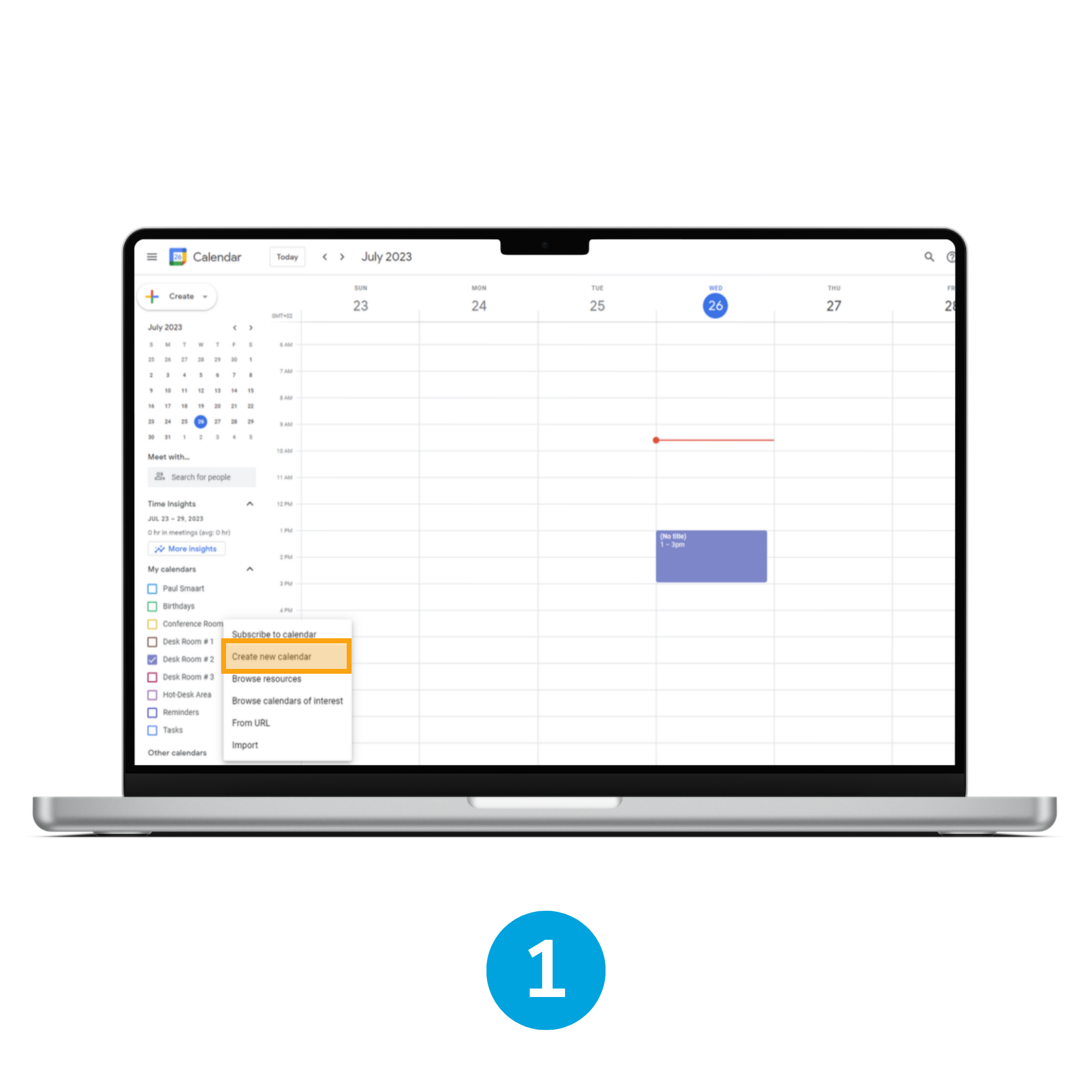 1. Create new calendar
In the menu of the Google Calendar interface. For this example, we will install Desk Room #4.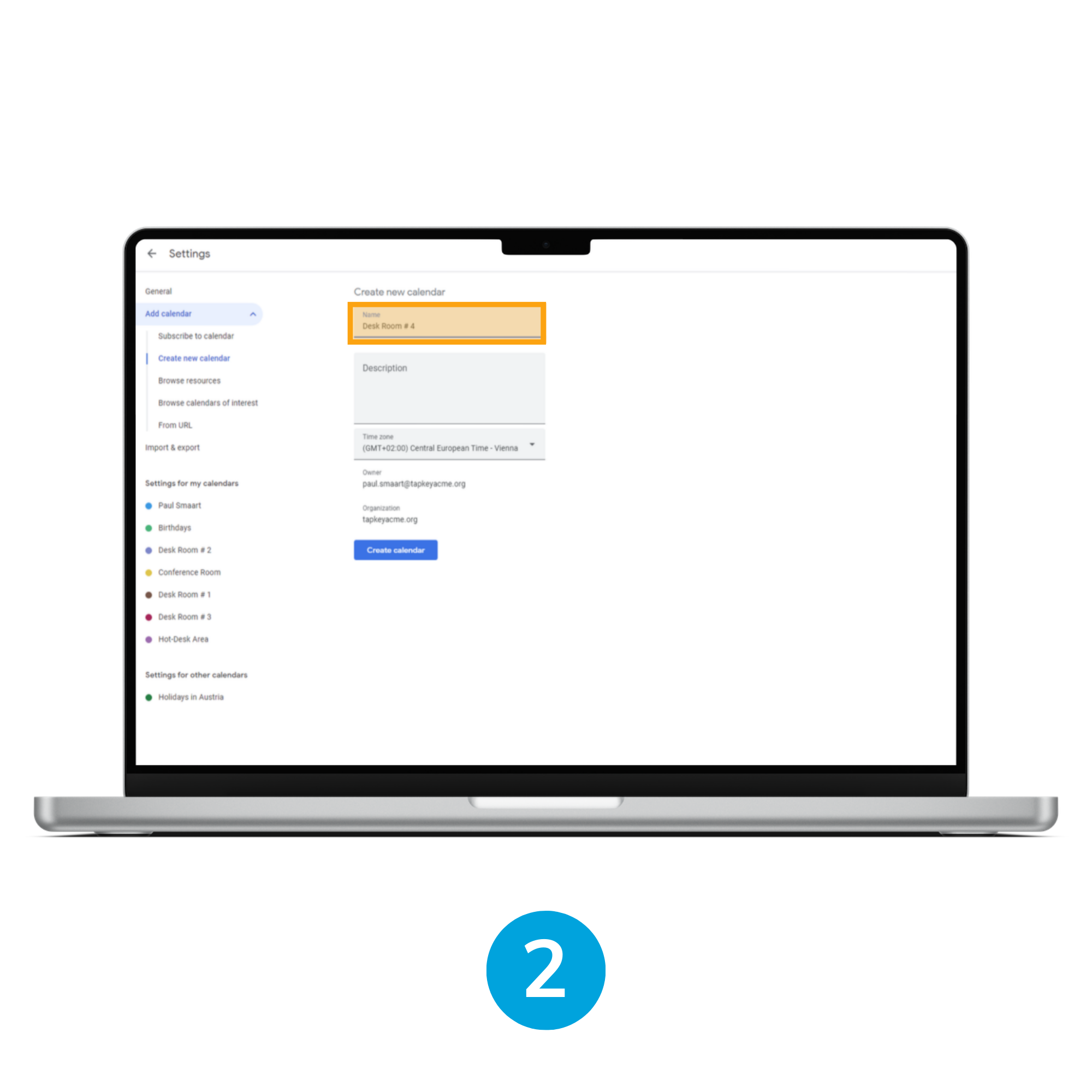 2. Name the calendar
Specify the calendar title, select the time zone and give a brief description, if needed. In this scenario, the name of the calendar is the same as the room of the space.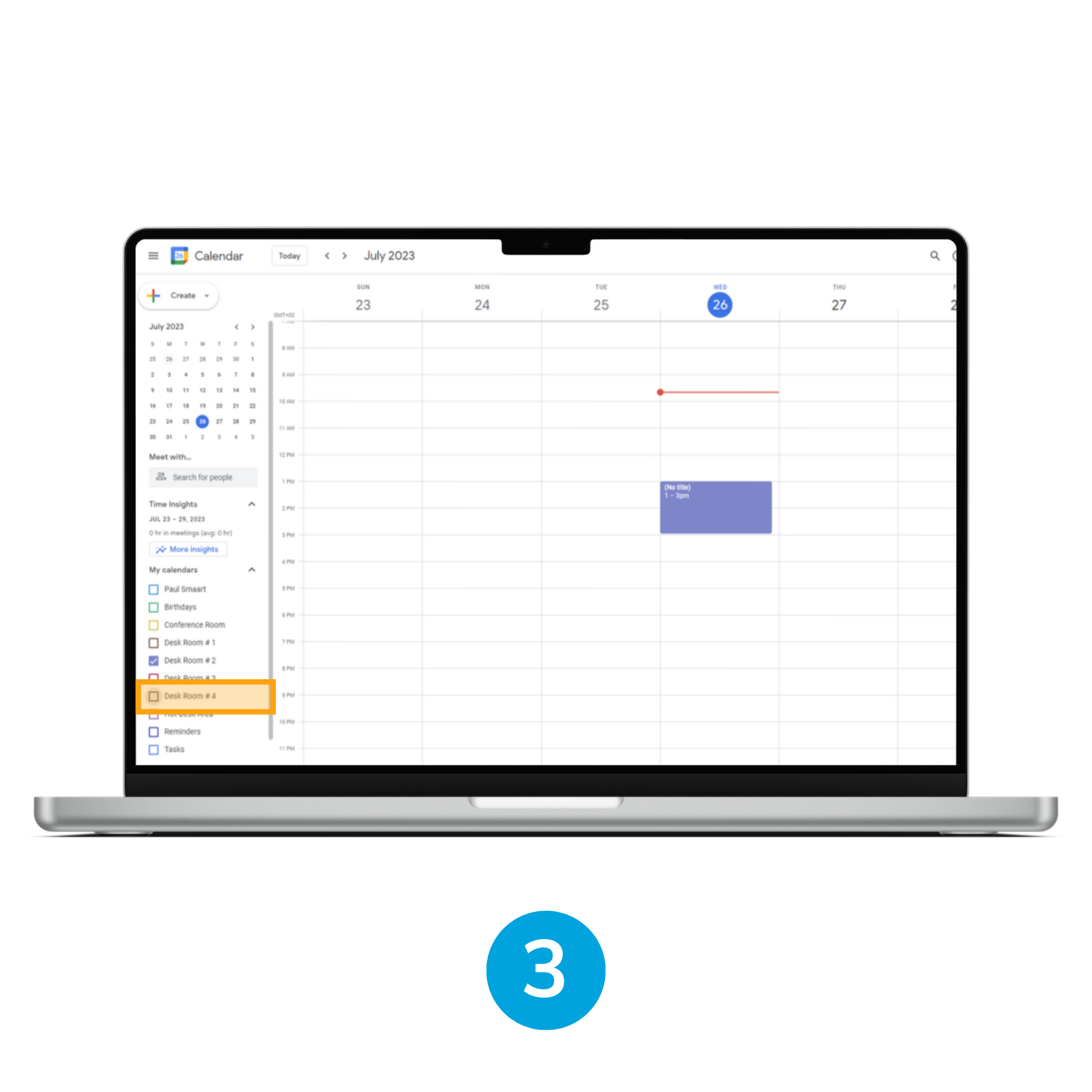 3. Your new calendar Desk Room #4 appears in the list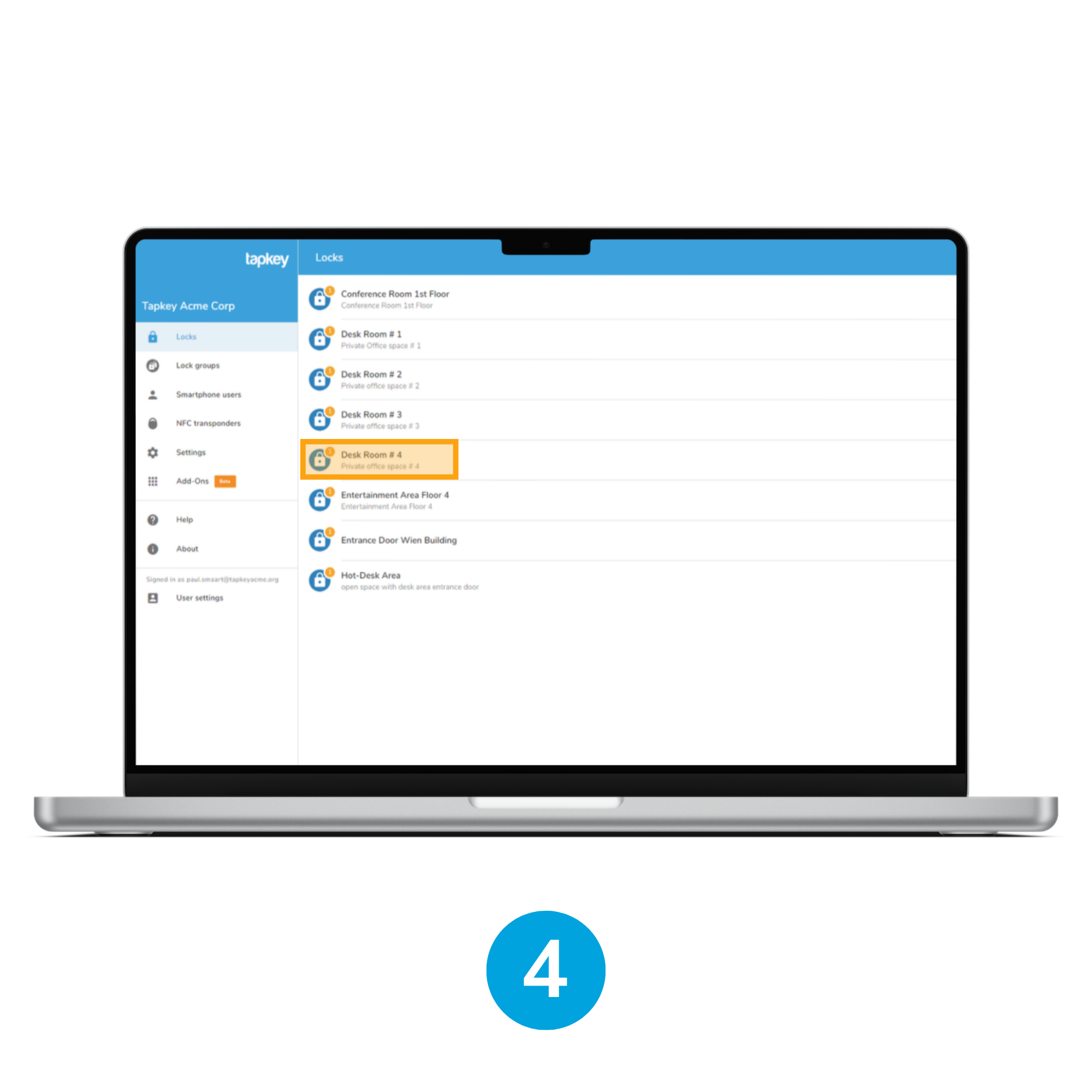 4. Locks are already associated with the space
In case you haven't registered the lock for your space in the Tapkey app yet, here are the instructions on how it's done.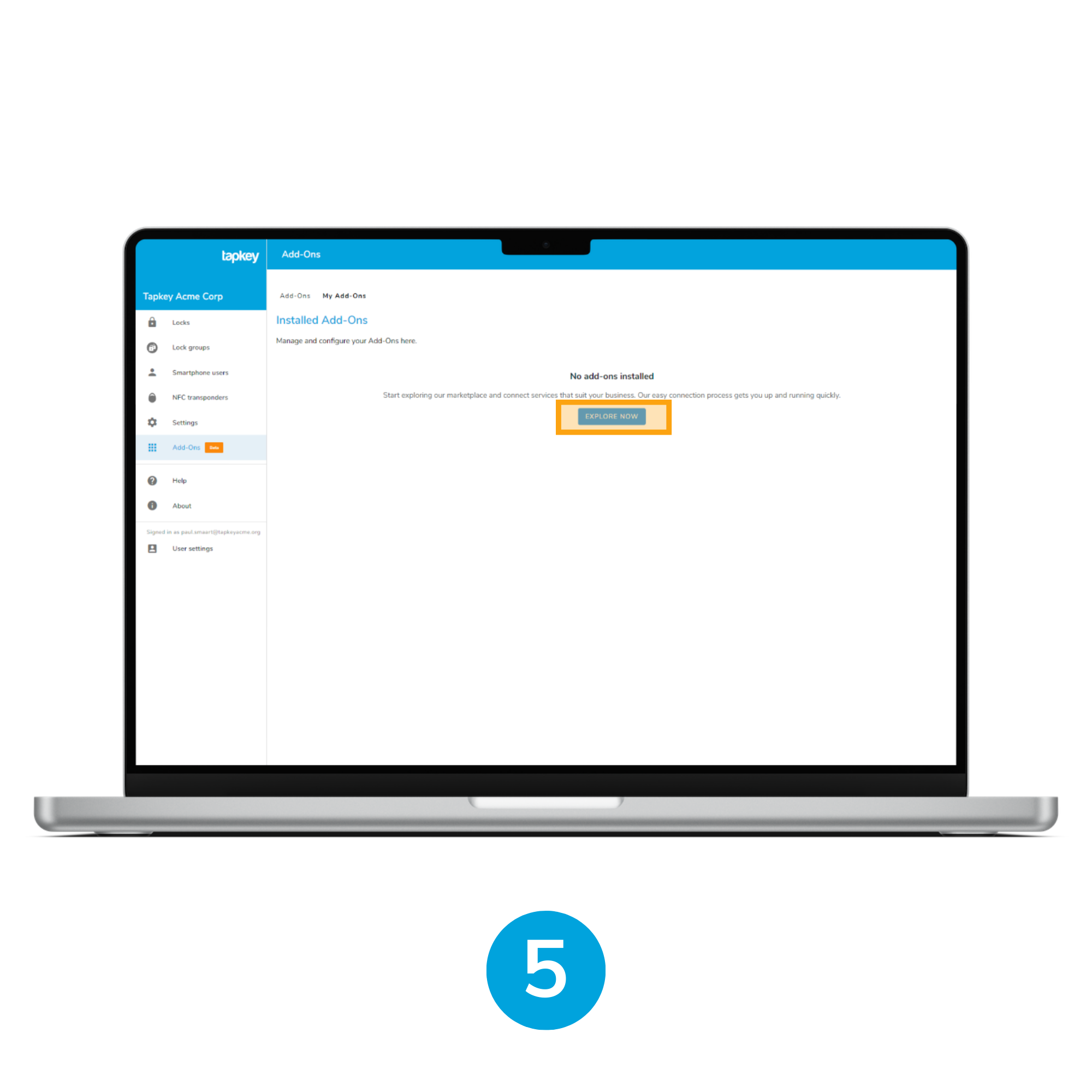 5. Go to the Add-Ons area in the left menu in the Tapkey Webportal and tap Explore now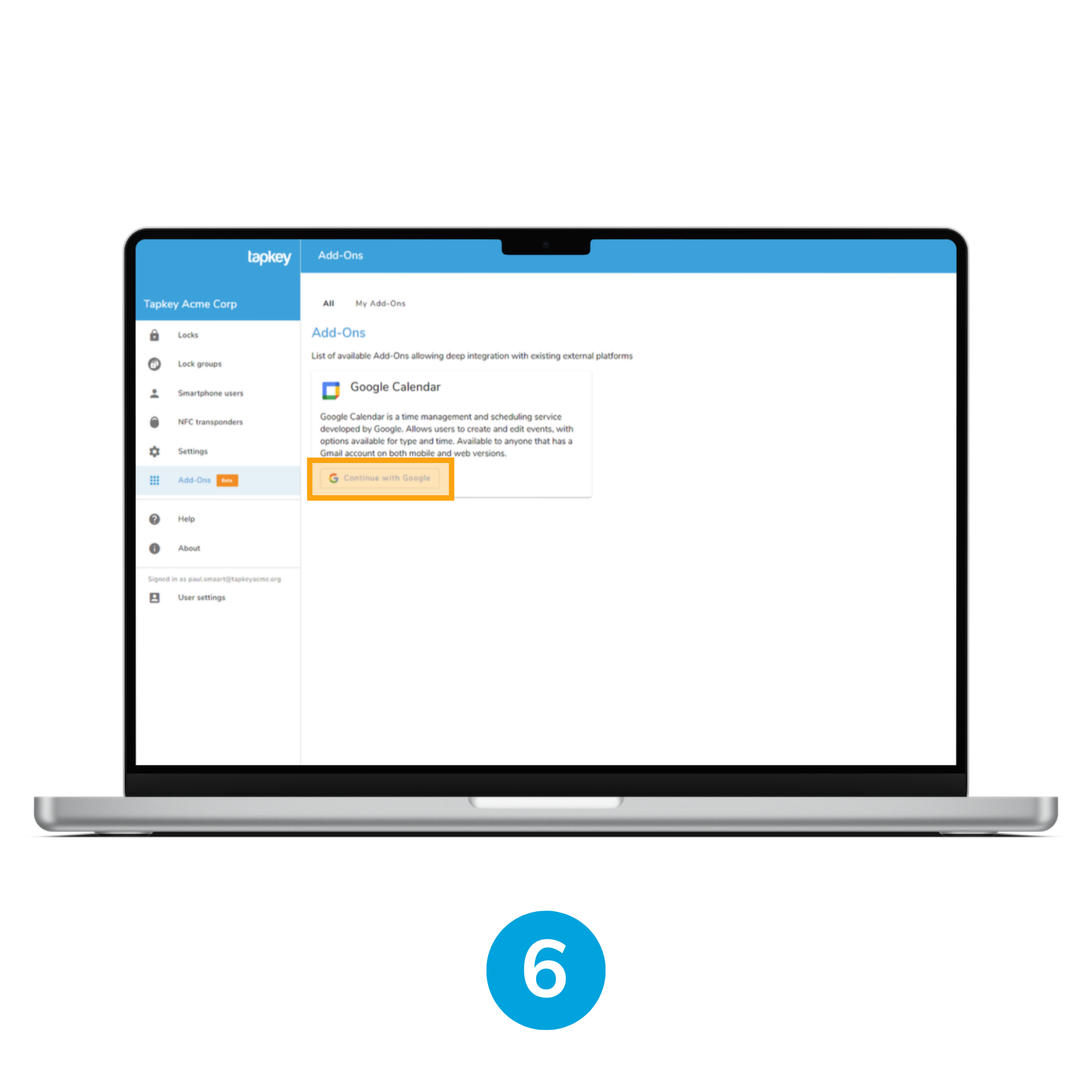 6. To connect with your Google Calendar Account press the Connect with Google button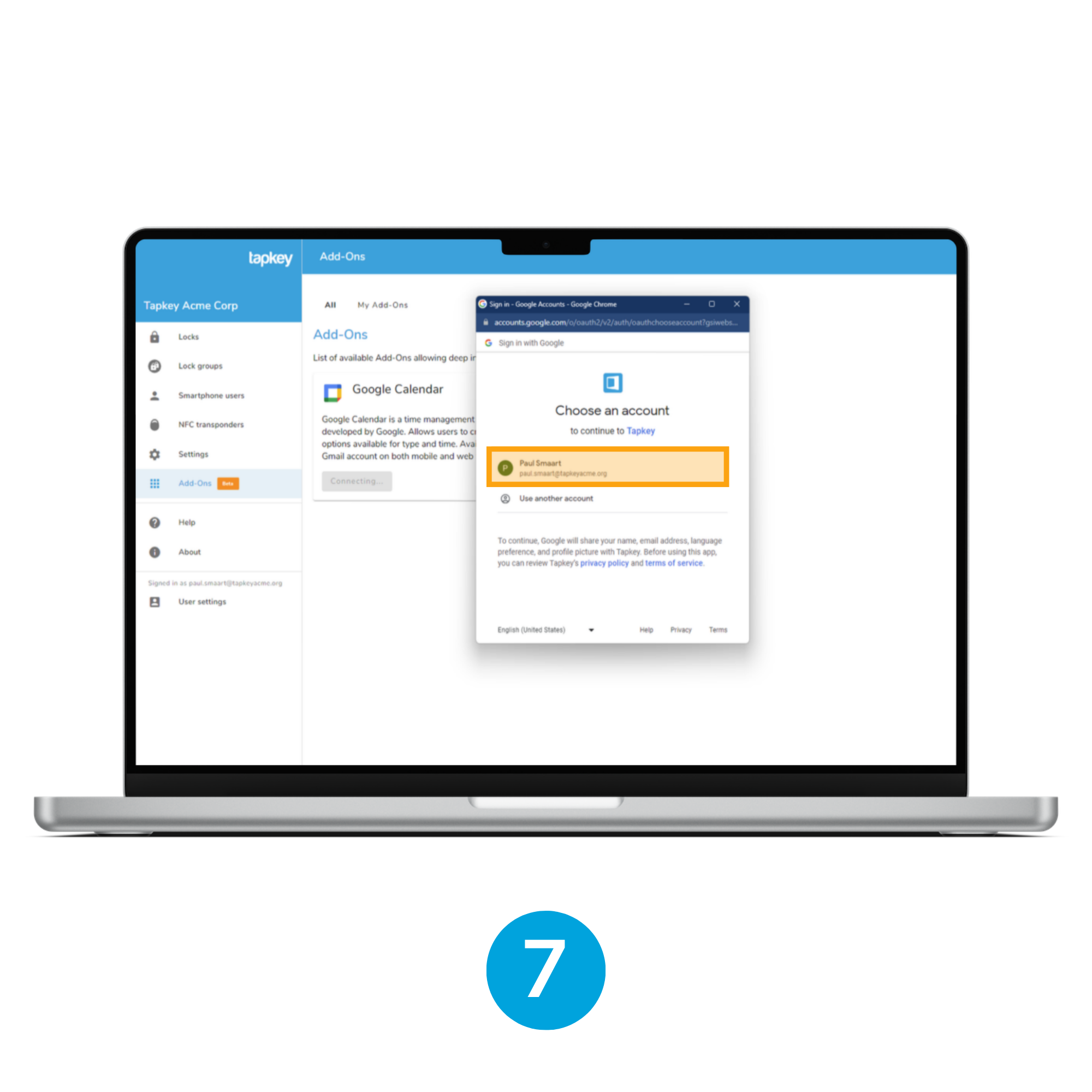 7. Select the account you want to link with the calendar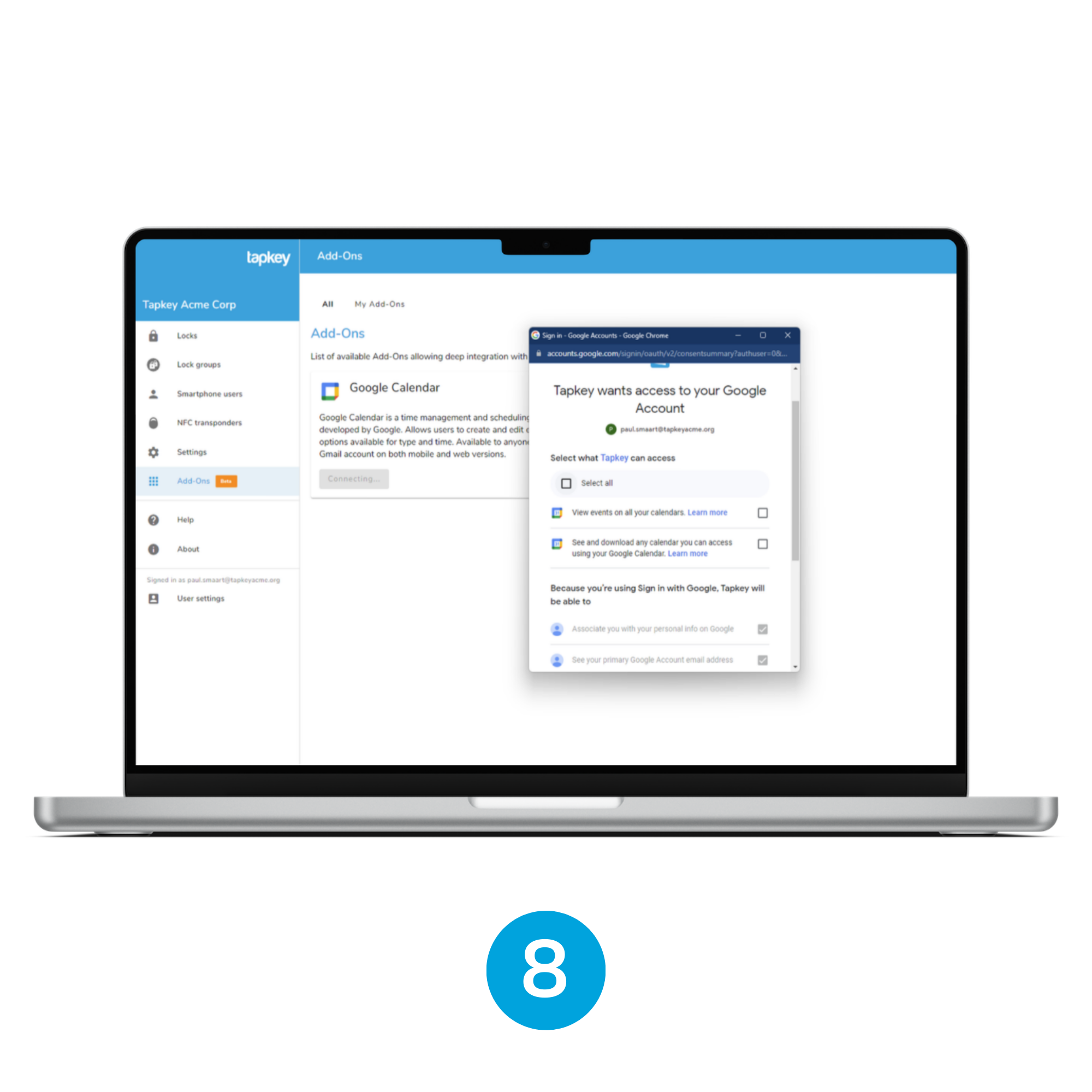 8. Make sure to allow Tapkey to access your Google Calendar information
You need to check all boxes.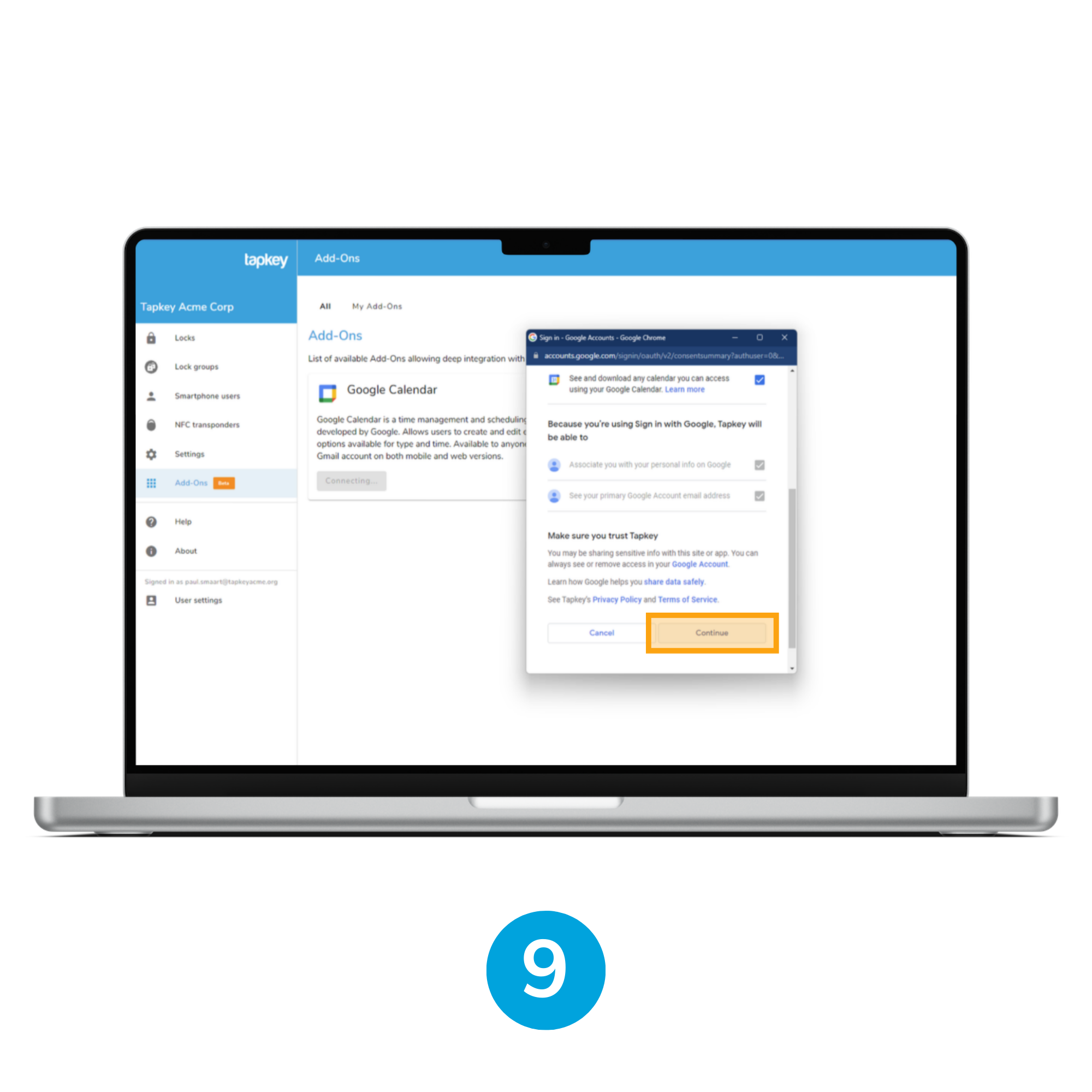 9. Hit Continue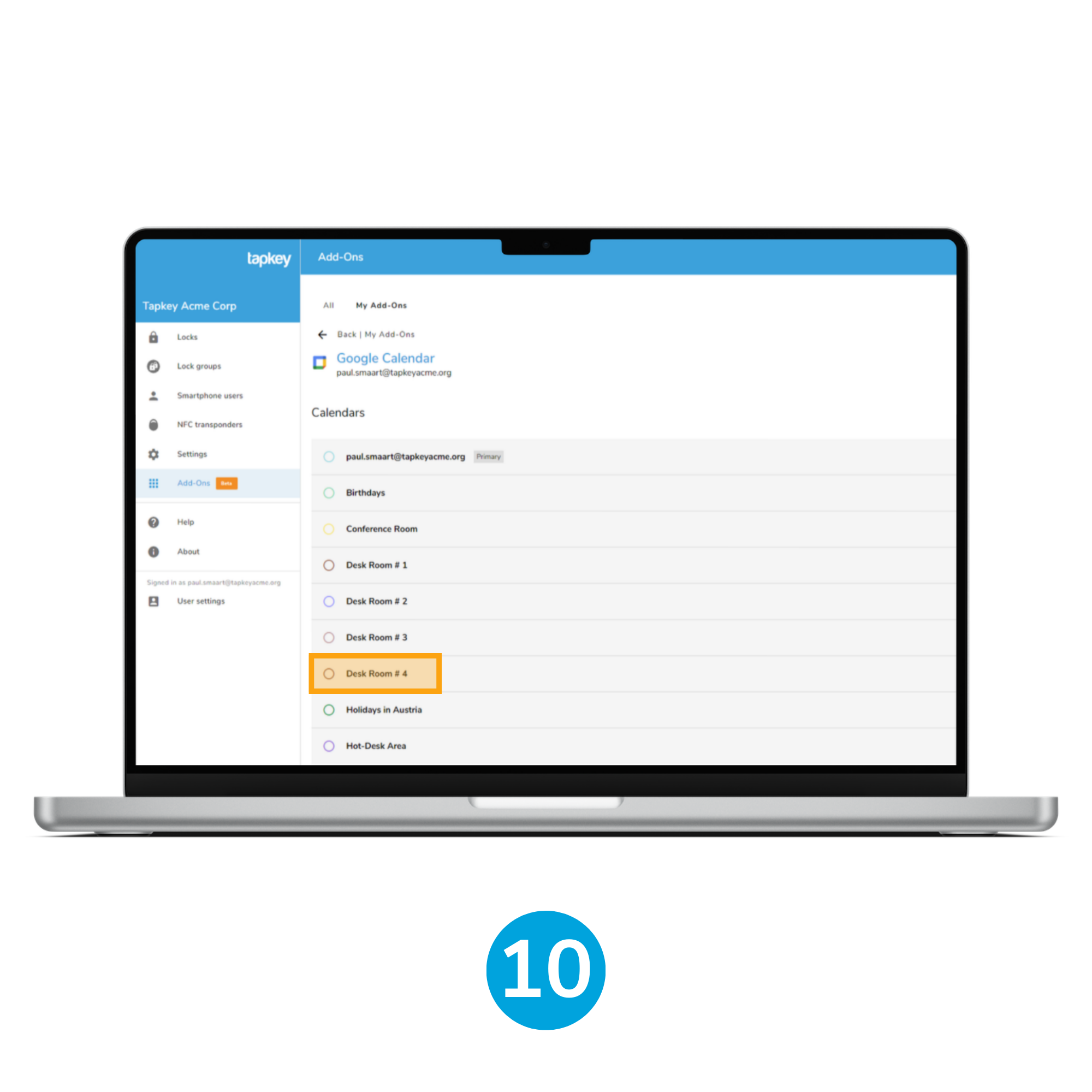 10. Congrats! Now you're seeing the data from Google Calendar in the Tapkey Webportal
You can proceed with configuring the specific calendar resource. Check out this article on how it's done.
Check out these articles: