The margin time allows scheduling some buffer time before and after the reservation. This will enable users to be granted access to additional flexibility for different activities in the daily usage of facilities, such as preparing spaces and wrapping up conversations. We will be showing this with the example of Google Calendar, but it is the same process for other Add-Ons.
To add margin time to the resource, navigate to the Calendar Integration in the Webportal. Here's how it's done: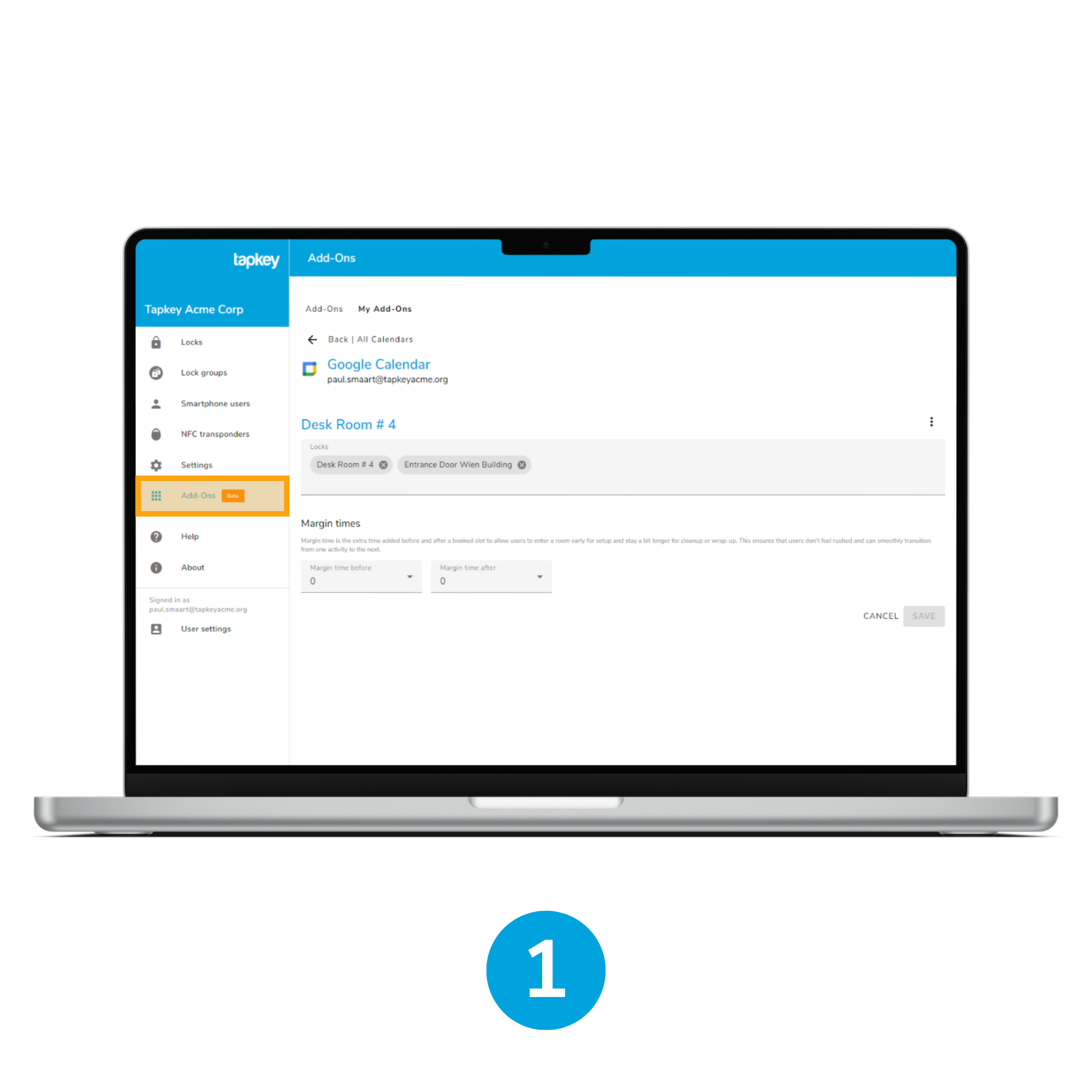 1. Click on Add-Ons in the menu of the Tapkey Webportal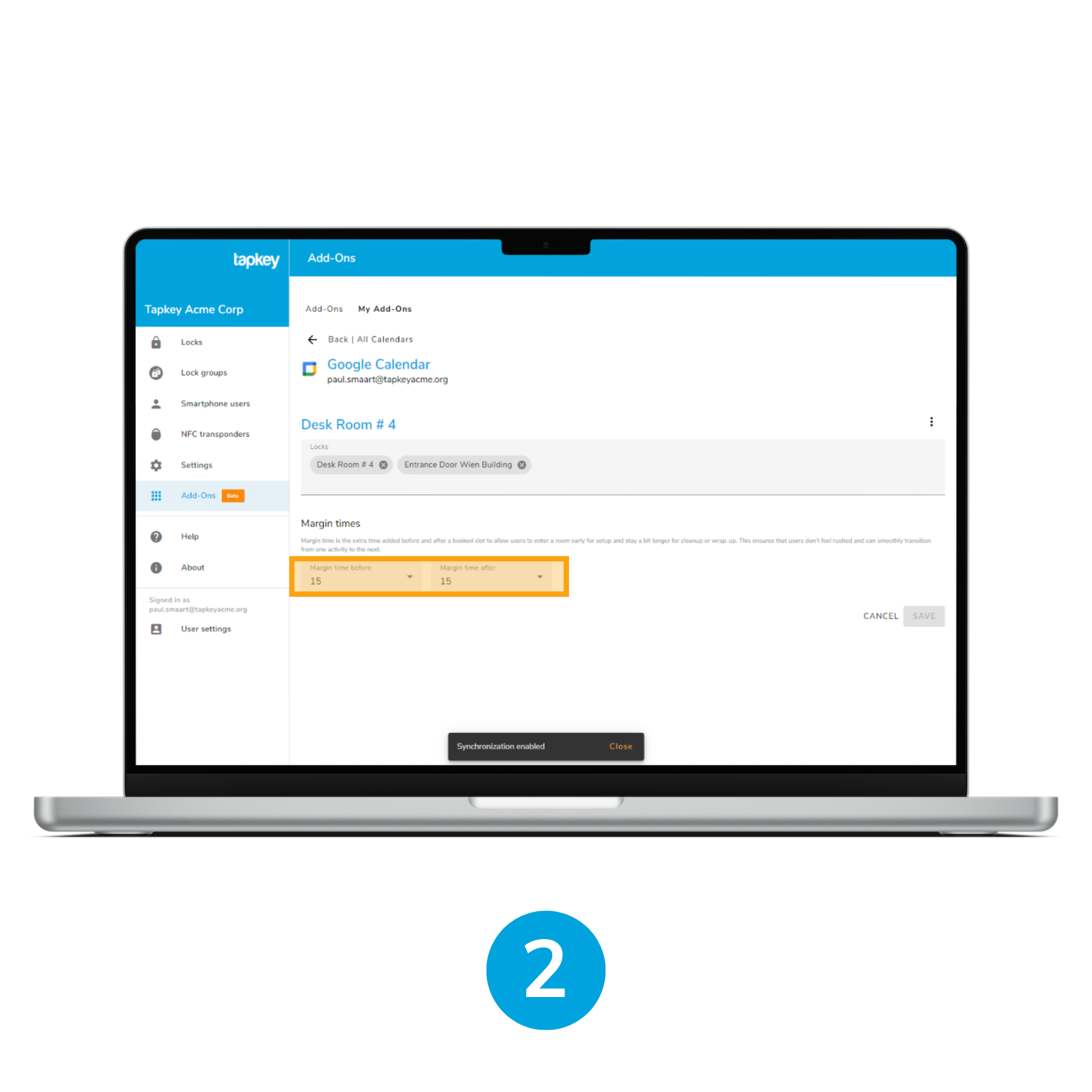 2. Decide on the margin time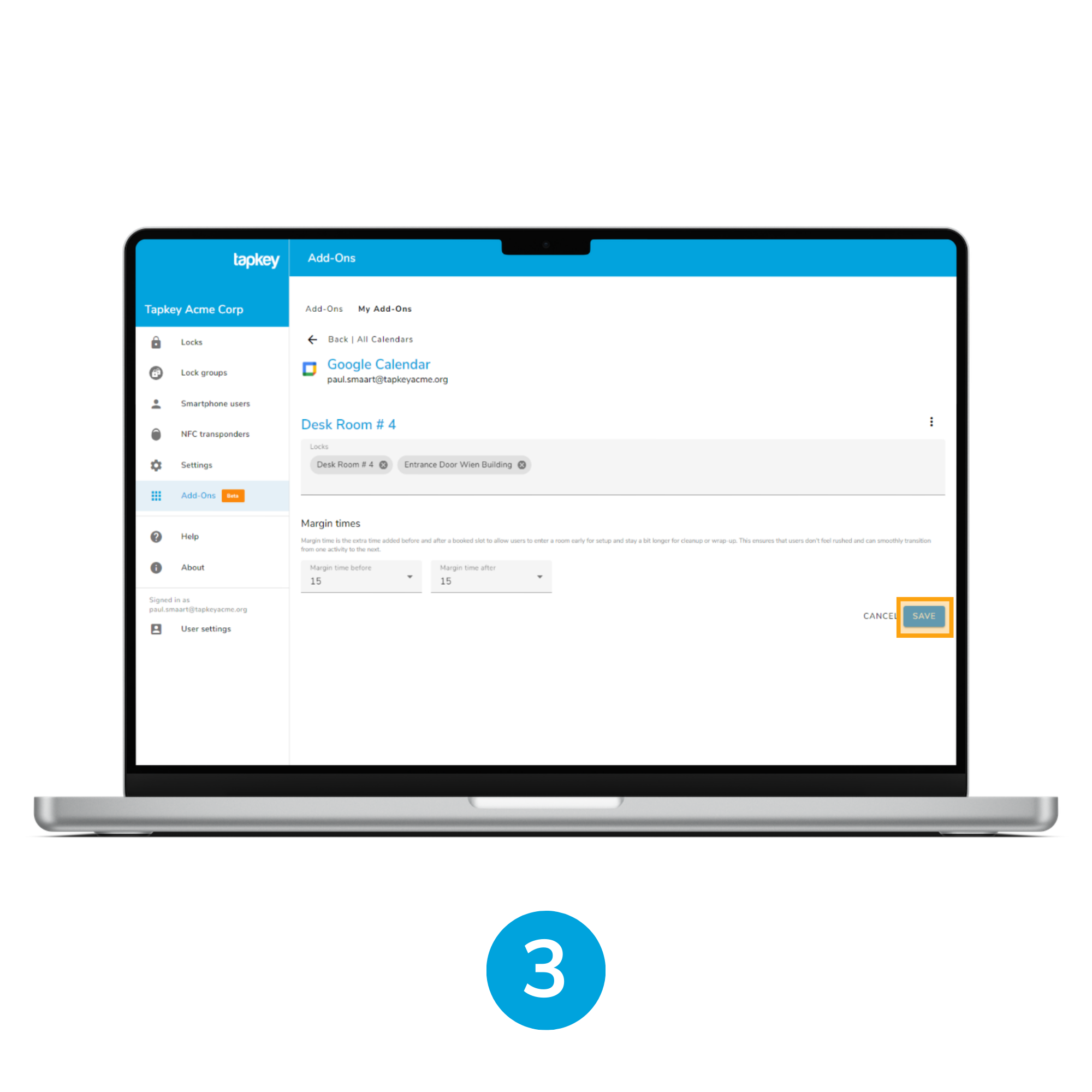 3. Press the Save button
4. Once you create an event in the Google Calendar from 1 p.m. to 2 p.m., the access will automatically be reserved from 12:45 p.m. to 2:15 p.m. Hence, it allows users to use the room in that specific time range.